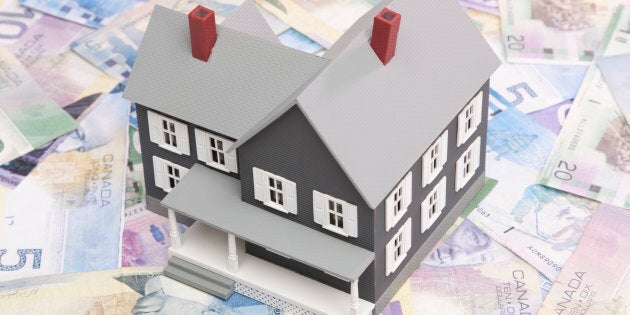 Some dark clouds have gathered around Canada's economy in the past few months, but that might actually be good news for the country's most indebted households, and for homebuyers, as the Bank of Canada is less likely to keep hiking interest rates.
Slowing consumer demand and business investment took a bite out of economic growth in the third quarter, Statistics Canada data, released Friday, shows. Output slowed to a two-per-cent growth rate in the third quarter of this year, down from a growth rate of 2.9 per cent in the previous quarter.
Watch: What will legal weed mean for Canada's economy? (Story continues below)
While the experts had been expecting a bit of cooling, what they weren't expecting was for the economy to start shrinking altogether — which is what it did in September, the latest month for which there is data. Canada's economic output shrank by 0.1 per cent, surprising the forecasters who had expected 0.1 per cent growth.
Some important parts of the economy are losing steam. Oil and gas declined for the third time in four months, while manufacturing has shrunk for two consecutive months — and that's before this fall's oil-price tumble and General Motors' announcement it's shuttering its Oshawa plant. Canadian oilsands crude was selling for little more than US$11 a barrel on Friday, a 77-per-cent discount compared to the benchmark North American price for oil, which was trading at around US$51 on Friday.
Importantly, residential construction (a very large part of Canada's economy these days) has shrunk for four straight months. Meanwhile, Canadians' wage growth is softening, with inflation-adjusted disposable incomes up just one per cent in the past year.
"The savings rate ... plunged near all-time lows as Canadians dipped into their nest eggs to compensate for weak real disposable incomes," National Bank Financial economist Krishen Rangasamy noted.
"Gulp," commented Brian DePratto, senior economist at TD Bank. "The headline may have matched expectations, but the details definitely disappointed."
DePratto and others are sounding less certain about their predictions for stable economic growth this year and next. Bank of Montreal chief economist Doug Porter is sticking to his call of around 2-per-cent annualized growth going forward, but admits "the risks are skewed lower looking ahead."
A halt to rising rates?
But that means Bank of Canada Governor Stephen Poloz could slow down — or even halt — the bank's interest rate hikes. After five hikes in the past 18 months, which brought Canada's key lending rate to 1.75 per cent, the bank was widely expected to raise rates again in January. Those predictions are now fizzling.
"Not only is December's decision bound to be a hold, odds are January 2019 will see a pause as well," DePratto predicted.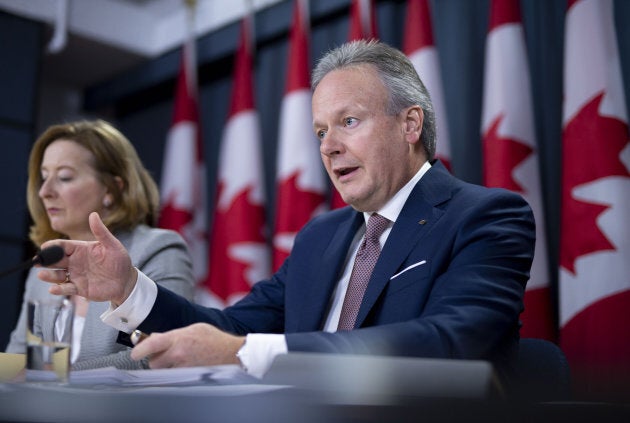 That would be good news for homeowners and prospective homebuyers, who are being increasingly impacted by the bank's decisions. For the first time in a quarter century, Canadians are renewing their mortgages at higher rates than they got originally.
Still, a slowdown in Canada's economy shouldn't be read exclusively as good news. The mood in the business community is souring, and that could mean continued weak business investment (and therefore weak job growth) ahead.
Global uncertainty, local slowdown
A recent Environics survey for the Institute of Corporate Directors found Canadian business leaders are seriously worried about what's going on, economically and politically, around the world.
Only 28 per cent of Canadian board members predicted the country's economy would improve over the next two to five years. Fifty-two per cent predicted it would worsen.
"Directors are concerned about both the Canadian and the global economic environments," ICD president and CEO Rahul Bhardwaj said in a statement.
"Persisting trade uncertainty and protectionism, unpredictable political decisions driven by nationalism and populism, as well as new provincial governments in certain parts of the country are just some of the factors driving this lack of confidence."
For now, the big bank economists are sticking to their forecasts of continuing economic growth in Canada over the next few years, albeit at a slower pace than the past few years.
But with downside surprises like declining stocks and falling oil prices piling up, don't be too surprised if those optimistic forecasts fail to deliver.