My colleague Dr. Kirsty Duncan is not only an accomplished scientist, marathoner, writer, highland dancer and MP; it seems she may also be a prophet. Two years ago, my predecessor on the Environment file, predicted that the Harper Government would gut the Species at Risk Act (SARA).
My Conservative colleague across the floor, Hon. Peter Kent is an accomplished newsreader. It seems he may also be a prophet. Two years ago, the former Environment Minister said that he was making the Species at Risk Act more "efficient" and more "effective."
Only one of these two prophesies could be true, but Mr. Kent certainly got his adjectives right. Both Mr. Kent and the incumbent Ms. Aglukkaq went to work trading rapier for broadsword, "efficiently" and "effectively" gutting the Act. There was little left over after the carnage. Pretty impressive work for someone who'd come third place in a duel.
SARA is weak legislation to begin with, as it only applies to federal lands. When it comes to endangered species, an ounce of prevention is worth a pound of cure and it seems the Conservatives are interested in neither.
As James Munson of iPolitics so succinctly put it, "the federal government officially added 55 new species to the pre-listing phase of the process on Tuesday (January 13). But those unlucky creatures are unlikely to see the special list any time soon since they sit behind 111 other plants and animals that have been waiting to be listed, some for as long as nine years." He argues that, at this point, Canada's endangered species are more at risk of death by red tape than anything else.
This is not a new problem. Sarah Otto, Sue McKee and Jeannette Whitton wrote to The Globe and Mail two summers ago describing the problem:
"The law states clearly that the government has nine months to make a decision about listing the species under SARA. The law also states that if no decision is taken, the species is automatically listed. This timeline was intended to prevent species at risk from being lost due to unintentional or willful government inaction.
However, recent ministers have decided to leave many of the files in limbo, not transmitting them to cabinet and so not starting the nine-month stopwatch. Indeed, over the last four years, 92 of the 141 COSEWIC (Committee on the Status of Endangered Wildlife in Canada) assessments have never been officially transmitted. The result is that many endangered species in Canada are being put on hold, neither accepted as being at-risk nor officially rejected" (August 14, 2013).
COSEWIC is doing its job and successive Ministers are not doing their job.
The Twin Garrotters of the Environment, Kent and Aglukkaq, have not limited their "efficiency" and "effectiveness" to SARA. "In Canada, the federal government continues to cut back, and in some cases end completely, funding for research projects and important research stations. Hundreds of them. Notable ones include the Experimental Lakes Area in Ontario and the Canadian Foundation for Climate and Atmospheric Science," January 13th's Globe Editorial stated.
Here are some of Kent and Aglukkaq's greatest cuts:
The National Roundtable on Climate Change? Cut up for firewood.
The Kyoto Accord? Shredded.
Protections under the Navigable Waters Act? Buried at sea.
Protections under the Fisheries Act? Swimming with the fishes.
Protections under NAFTA? Appealed and ignored.
United Nations Climate Change Conference? Sabotaged.
International Panel on Climate Change? 99 per cent of scientists couldn't be right.
Just when you though the slashing of domestic legislation was enough for Ms. Aglukkaq, she's taken her broadsword to the international arena. CBC reports, "Canada has opted out of nearly every resolution to protect endangered species taken at last year's meeting of the Convention on International Trade in Endangered Species (CITES). Delegates from 180 countries voted to extend protections to 76 plant and animal species from soft-shelled turtles to tropical hardwoods." Sheryl Fink of the International Fund for Animal Welfare was clear, "it's unprecedented, I can't think of any explanation for it... no other country has ever taken such an action." adding that there is "no plausible excuse for a 20-month delay in updating our legislation" (December 10, 2014).
Nothing is sacred when you know the price of everything but the value of nothing. Recent cuts to Environment Canada's operating budget have left the department a shadow of its former self and unable to enforce what little environmental laws are left. The Harper Government has burned enough environmental legislation to keep the Minister warm for an entire winter in her home in chilly Gjoa Haven. Nero fiddles while Rome burns.
Minister Aglukkaq's approach to endangered species is to ignore her problems long enough in hope they will go away. Lucky for her, her problems are dying animals, so if she ignores them for long enough, they will indeed go away. Not so lucky for our aforementioned forlorn flora and fauna, and certainly not so lucky for Canada.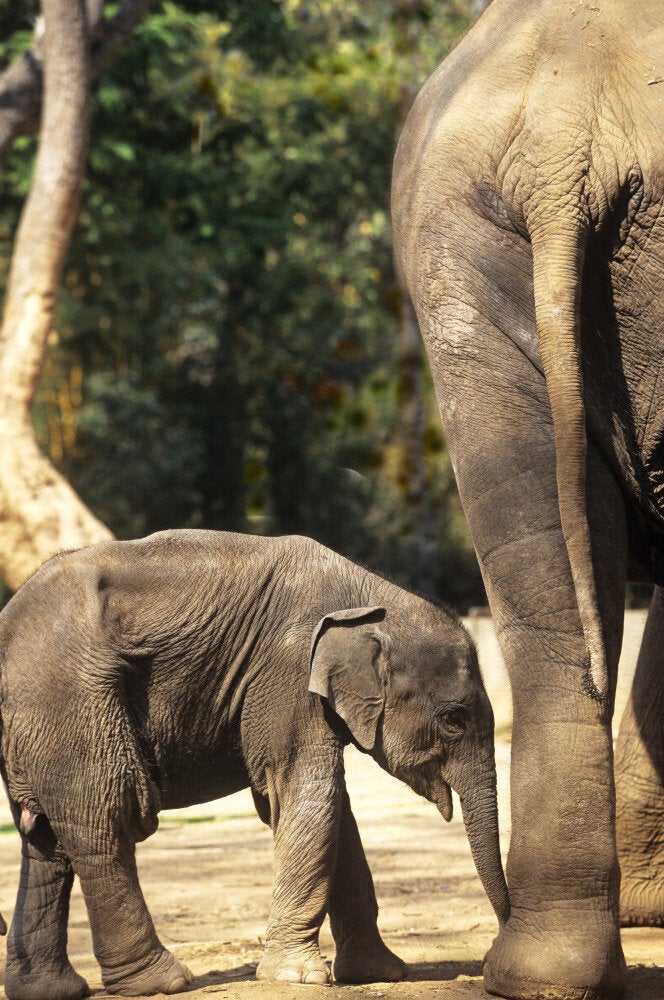 Top 10 Endangered Species That Need Our Help