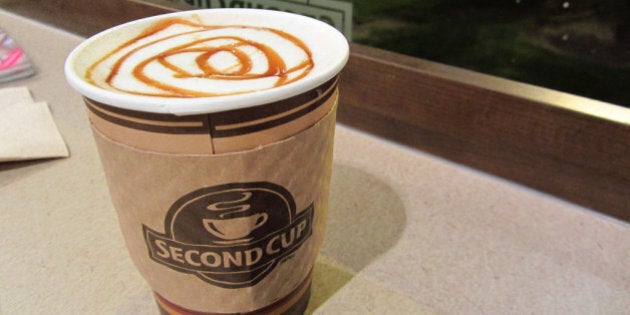 When I started my new job with Freelancer.com, I was researching where and who to reach out to in Canada and I quickly realized the force that is the Ottawa start up scene. Sure it's the capital and that should be an obvious choice however I found something truly unique. The startup community is very creative and keen plus they are very adept at getting the government to pay attention.
In addition to StartUp Canada, StartUp Ottawa, Invest Ottawa Futurpreneur, Kanata North, L-Spark and others are breathing life and energy into this scene and that brought me to jump on a plane from Vancouver to head to Ottawa to attend Startup Canada's "Day on the Hill" event on November 16, 2014.
This was billed as the most influential entrepreneurship event in Canada due to the collaboration of Canada's entrepreneurial community and partnering political and government leaders. I joined nearly 1,000 attendees that included some of Canada's top entrepreneurs, investors, industry leaders, media personalities and government decision makers in a collective focused on progressing Canada forward.
Jason Daley from StartUp Ottawa kicked things off by celebrating grass roots movements, embracing maker spaces, elevating and promoting women entrepreneurs, and showing us how student-driven startups are creating a very exciting startup economy in Canada.
Frank O'Dea from Second Cup and noted entrepreneur and philanthropist kicked off the day with the message that "Vision without action is simply a dream". His story is amazing. From the streets to huge success with many for profit and not-for-profit businesses. He celebrates "The energy of Canada" and the hardiness and creativity we have.
Now, what was learned during the day? For that I look to 2 of the amazing keynote speakers for that.
In the morning, Dann Gunn from Viatec in Victoria, BC, took to the stage to talk about his guiding principles when building a supportive community and an environment that builds great new businesses.
Think like a startup: Be agile, creative and lithe. Dan recommends that you read 'Startup Communities' by Brad Feld
Engage the willing: Speak to those people willing to think about and believe in your idea. The key is to pick the best idea you have and make it happen
Say "yes": Start saying yes first to opportunities and work backwards to qualify that they are worth sticking with. Head to gatherings that also change your perspectives, like SXSW in Austin and Burning Man in Black Rock City.
Be magnanimous: Be generous and forgiving. You need to develop a level of compassion and understanding. Changing the world is tough and everyone needs a little love once in a while.
Be candid: Be open and transparent about what you think of ideas. Be honest and you will become a trusted friend and advisor to many.
Focus on impact: Do things that get spoken about and used (a lot).
Get out of town: Don't be afraid to be mobile. The world is a large place, seek out the opportunities.
They are bold and confident and, as he says, "I live on an island. There is no bridge to burn" (definitely sounds like someone from "the island').
From Viatec to one of Canada's strongest and most trusted brands, BeyondTheRack. Yona Shtern shared his amazing story about evolving business plans, breaking the bank,, trips to Zurich, pivoting and taking big chances to get where his company is today. The company was founded in 2009 and has over ten million members so he is more than qualified to impart some wisdom on us. He provided us with four key principles that he (and his company) employs in their day-to-day operations:
Always solve the equation: Understand the underlying business model, variables within it and the equation that you must solve. He talked about building the business model one assumption at a time and focusing on ROI.
Test everything: Leverage the data in your business. Make data science and fast decisions central to your business to enable a culture of hypothesizing and testing to optimize the business (we sure know about that at Freelancer.com).
Embrace failure: We've heard the mantra of fail fast, fail often in the startup world. It still stands true. Don't be afraid to fail and fail again. This builds resilience.
Persistence: this is the key, from marketing to logistics to fundraising to any part of the business. Build stamina and keep going for as long as you can.
There is so much that can be shared from this day. New insights, relationships and governmental involvement were three of the benefits. I think that Victoria Lennox, Co-founder and CEO of StartUp Canada, and organizer of the event said it very well:
We can be the best country in the world to start and grow a company
Seems obvious, however it is still tough to do. The day was great for connections and finding out the stories but overall there was an agenda. To build a partnership with the Canadian government to help create success in new Canadian business. We'll be watching them carefully to see if there is commitment, traction and momentum.