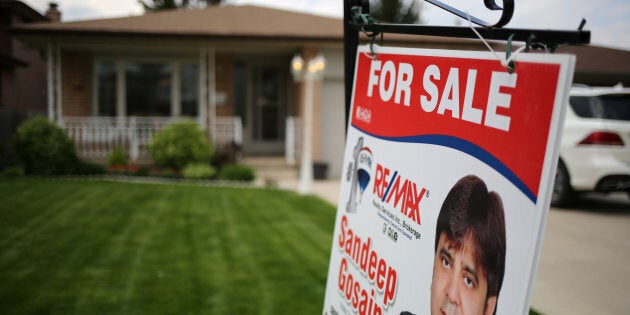 The head of Ontario's real estate association says governments across Canada have unintentionally launched a "war on first-time homebuyers," and is calling on policymakers to "hit the brakes" on another round of proposed tightening of mortgage lending rules.
It's the latest sign that many in Canada's real estate industry are growing seriously worried about all the new taxes and regulations governments have put in place to cool rising house prices.
"In totality, it's a war," said Tim Hudak, former head of Ontario's Progressive Conservative party and now CEO of the Ontario Real Estate Association.
Hudak listed off all the new rules put in place recently: The federal government brought in regulations last fall requiring a "stress test" for borrowers of insured mortgages; provincial governments have imposed foreign buyers' taxes in the Toronto and Vancouver areas; and some municipalities have raised land transfer taxes.
Not to mention, the Bank of Canada has started increasing interest rates.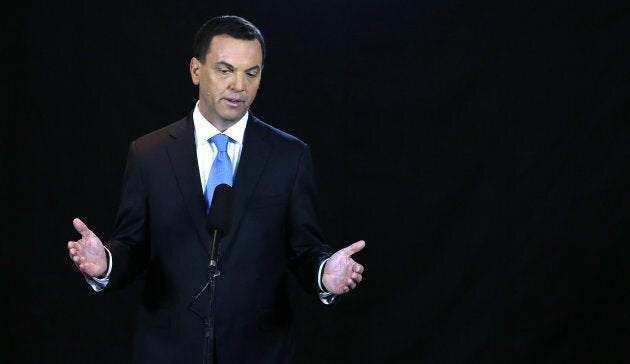 "When every level of government gets in on the action, it results in an attack on homebuyers," he said in an interview with HuffPost Canada.
Instead, Hudak is urging governments to address affordability by allowing more housing construction.
He wants governments to invest more in infrastructure so cities have more land ready for development. He urged cities to change "prehistoric" zoning laws that prevent densification of neighbourhoods or the construction of mid-rise buildings.
"The focus should be on the supply side," he said, echoing similar arguments made by many in the industry.
New 'stress test' could impact house prices
Many industry insiders are particularly concerned about the federal government's latest proposal, which is to expand the mortgage "stress test" to include uninsured mortgages.
Under rules introduced last fall, borrowers who put down less than 20 per cent on a home have to qualify at a mortgage rate that is some two percentage points higher than current offered rates.
According to estimates from DBRS, about 46 per cent of mortgages in Canada are uninsured with a 20-per-cent or more down payment.
More about the mortgage rules introduced last fall:
Many in the industry say the new rule risks pushing the housing market into a downturn.
Paul Taylor, president of industry group Mortgage Professionals Canada, told the Globe and Mail the change would result in 50,000 to 75,000 fewer home sales per year, a decline of 10 to 15 per cent.
In a submission to OSFI, the group suggested a milder stress test, one that would see borrowers qualify at 0.75 per cent above going rates.
The new housing rules already in place "have created uncertainty in the Canadian housing market," the submission stated.
It suggested the myriad rules, aimed primarily at cooling the Toronto and Vancouver markets, are hitting other parts of the country where housing markets "were already moderate, flat or even declining."
OSFI is expected to make a decision about the expanded stress test this fall.
Household debt a growing concern
"When every level of government gets in on the action, it results in an attack on homebuyers."Tim Hudak, OREA
But OREA's Hudak doesn't seem particularly concerned about the debt side of the equation, noting that Canadians have been doing a good job in making debt payments.
"Let's not forget that the amount of mortgage delinquencies has dropped," he said.
And he suggested the government allow people more leeway to make their own financial decisions.
"I do believe that people make wise decisions, financially," Hudak said, but added that some borrowers may want to seek advice from financial professionals.