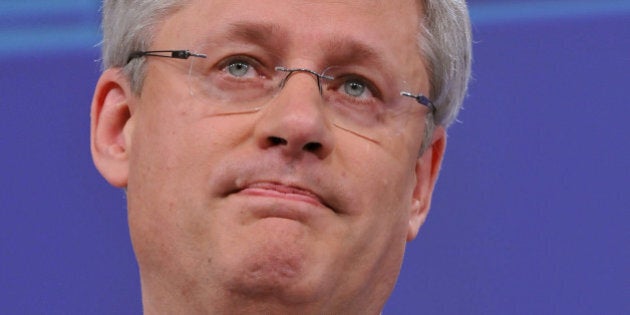 As I write this, I'm preparing to leave on an exciting trip to join Prime Minister Harper and International Trade Minister, Ed Fast, as part of a trade delegation to Great Britain. With the Comprehensive Economic and Trade Agreement (CETA) between Canada and the European Union set to take effect in 2015, this trade mission aims to explore some of the opportunities that will open up when that happens.
I am part of a group of Canadian business representatives that will be getting a crash course in U.K. customs, consumer trends, food safety requirements and much more. At the same time, we will be pitching the benefits and value of Canadian goods and services and building relationships towards a mutually prosperous future.
As a group that represents 109,000 small and medium-sized businesses, the Canadian Federation of Independent Business (CFIB) has been very supportive of CETA. Small firms trading with Europe now report their major concerns are the value of the Canadian dollar, the costs involved in trade -- such as shipping, high tariffs and duties, and differing rules and regulations. CETA has the potential to make significant progress on many of these issues.
It certainly is interesting timing from my perspective, particularly given the renewed discussion back home in Canada regarding the difficulty of doing business from one Canadian province to another. I suppose that in the excitement over CETA and other free trade deals that are opening up all kinds of foreign markets, one can't help but wonder why Canadian provinces seem to be much more protectionist with each other than with the rest of the world.
In the midst of this new day of free trade between nations, it is precisely the right time to take a close look at our own back yard, and frankly, it needs some work.
There is so much cost and red tape involved in selling beer and wine from province to province in this country, that many restaurants that would like to feature Canadian beverages on their menus find themselves unable to do so. Whether it is selling New Brunswick lumber and wood products in neighbouring Nova Scotia or marketing Alberta's provincially inspected meat in other locations in Canada, small business owners have encountered a laundry list of problems.
There is no one source of the problem. Some of the barriers to inter-provincial trade are related to federal regulations, some to a lack of coordination between the different provincial regulatory regimes. Sadly, we hear about these things all too frequently.
For example, the Ontario government uses preferences for "local knowledge" when it receives bids for construction contracts. For some small firms, that may sound terrific. Why not use Ontario tax dollars in Ontario, supporting our local businesses and jobs. However, if widely adopted, that same policy means a local company would be locked out of doing business in other provinces and lead to local taxpayers paying more than they should to improve our infrastructure. Put simply, the losses far exceed the benefits. On top of that, Ontario frequently locks out local small businesses from construction contracts by using a "union-only" preference policy, guaranteeing that we pay more than is needed and punishing local entrepreneurs (but that is a story for another column).
The current Agreement on Internal Trade, which was a good start in its day, is dramatically out-of-date, and does not go nearly far enough in addressing key trade barriers that are holding Canadian small businesses back from exploring opportunities next door.
In my meetings with provincial politicians from across the country, there appears to be more energy on the file than I've seen in over a decade. Manitoba's NDP Jobs and Economy Minister, Theresa Oswald, seems very committed and is chairing the group of provincial ministers on the file. The government in Quebec appears to be both more pro-small business and more engaged with the rest of Canada than we've seen in a long, long time. Federal Industry Minister James Moore is working very hard to build some momentum. Also, the New West Partnership between BC, Alberta and Saskatchewan gives us some practical principles -- like mutual recognition of the other province's regulations.
And of course, modern free trade agreements, like CETA, give our provincial leaders a model for a new - or at the very least substantially improved -- Agreement on Internal Trade.
I'm hopeful that significant progress can be made on both reducing barriers to trade among Canadian provinces AND cutting obstacles to international trade. It really shouldn't be easier or less expensive for a company in London, England to do business with a firm in Manitoba than it is for a company in London, Ontario.
With provinces having already agreed to CETA, we have one of these rare opportunities to improve how Canada works. Allowing small firms greater access to growing their businesses both inside and outside of Canada will pay huge dividends for entrepreneurs, their employees and our country. Here's hoping our political leaders put away their partisan and regional differences and do something big for the nation.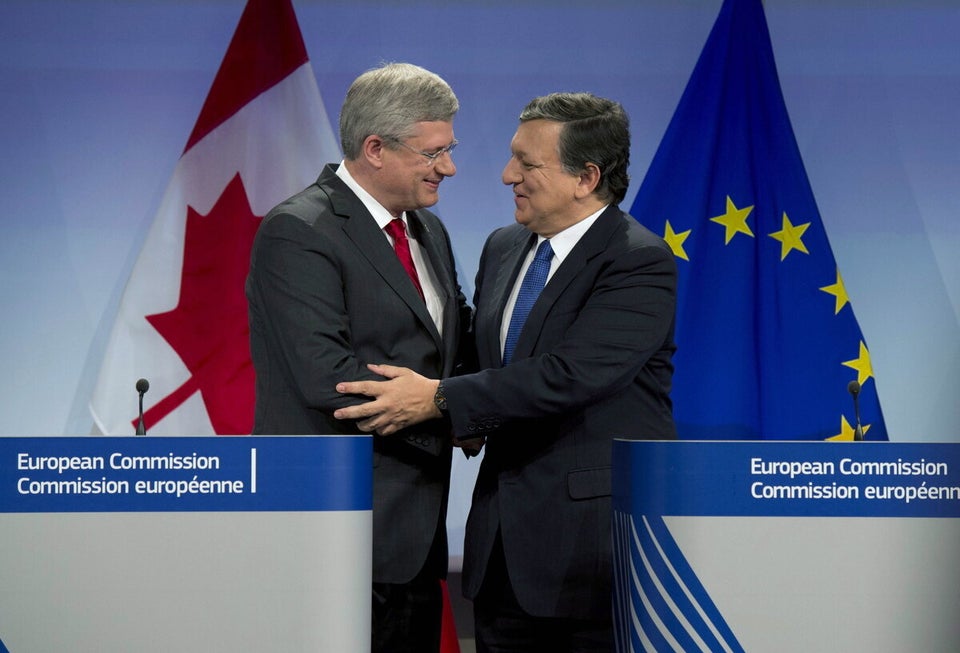 Canada-EU Free Trade Deal: What You Need To Know