Canada and other countries with universal health care systems are keeping drugs cheap by "freeloading" off of American innovation, says the chief executive of one of the world's largest pharma companies.
"Canada is cheaper because of (drug) ration(ing). And Canada is cheaper because ... it freerides off American innovation," Pfizer CEO Ian Read said in an appearance at the National Press Club in Washington, D.C. last week.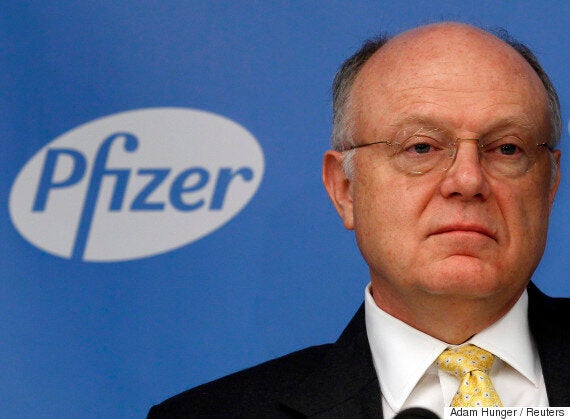 Asked what he would do about it, Read suggested negotiating tougher free trade deals that would reduce the ability of governments to pay less for drugs, such as through longer patent terms.
"You need good trade agreements where intellectual property is protected," he said, according to a transcript of the appearance. Read noted Pfizer did not support the Trans-Pacific Partnership (TPP) because it did not do enough to extend pharma patents.
Unlike Britain, France and numerous other countries with universal health care, Canada does not have a universal prescription drug benefit. A 2012 study suggested some 10 per cent of Canadians struggle with the cost of medication.
With some US$53 billion in annual revenue, Pfizer is among the world's largest pharmaceutical makers. It's behind such innovations as the cholesterol drug Lipitor, the anti-acne ingredient tetracycline, and Viagra.
Read suggested by rejecting coverage of certain drugs, single-payer health care systems are in effect preventing patients from accessing the best new medicine available.
"Say there were 100 new products authorized in the United States. Australia and New Zealand, their population only has access to 30 per cent of them. The U.K., they have access to 47 per cent of them, normally, two to three years later than the U.S.," he said.
"Their citizens are not getting quality health care."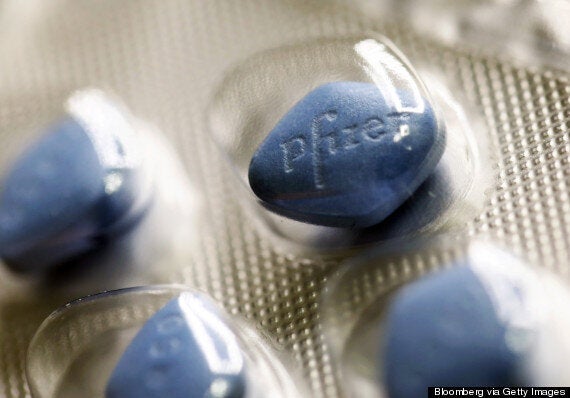 Read made an argument familiar to those in the pharma industry: That developing drugs is extremely costly, and U.S. patients and insurance companies are in effect subsidizing cheaper drugs for other countries.
"Without the U.S. market, there would not be the tremendous expansion in the innovative therapies that are available today and will be available in the future," he said. "Basically, you're seeing Europe freeriding on American innovation."
Read cited data from Boston University showing how developing a new drug takes 10 to 15 years and costs US$2.6 billion on average.
"Pfizer spends $8 billion a year on research and development," he added. "We're lucky if we produce three (new) drugs a year."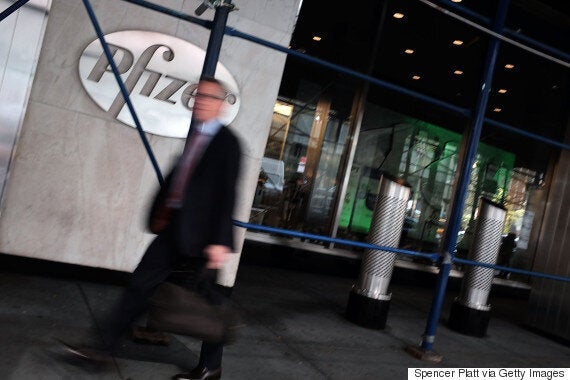 Pfizer has been the subject of controversies relating to its pricing and tax practices.
Pfizer announced a merger with Allergan last year that would have seen it move its headquarters to Ireland from the U.S. in an effort to reduce its tax bill.