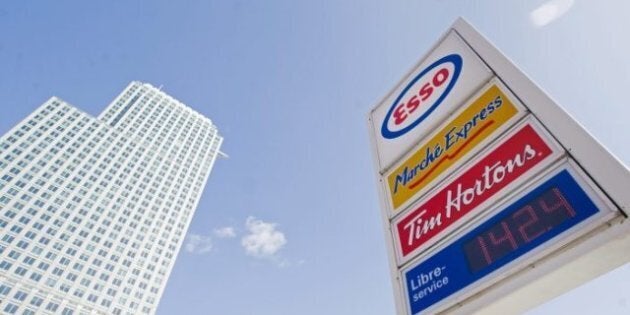 Is it time to boycott gas stations?
That's what some consumers and gas-price watchers are urging in the wake of another large gas-price jump across Canada this week.
Gas prices reached 140.1 cents per litre in Toronto and 147.9 in Montreal Wednesday morning, and rose between a penny and 4 cents per litre across the country. They are now 8 per cent higher than they were at this time last year, even though oil prices are slightly lower than they were in April of 2011.
And this week's jump is just the beginning, say forecasters who expect to see more record-high prices at the pumps this month and next.
Gas price watcher Dan McTeague says the oil industry usually tries to explain the increase by saying it's to cover the cost of converting from winter to summer fuel.
But McTeague, a former Liberal member of Parliament and a harsh critic of the oil industry who runs the website Tomorrow's Gas Price Today, calls that a "lame and well-worn excuse."
He says fuel specifications in Canada — unlike the U.S. — don't change with the seasons.
David Detomasi, an assistant professor of international business at Queen's University in Kingston, Ont., calls the latest increases "pretty shocking." For the most part, he says, there's no reasonable explanation.
En Pro oil price analyst Roger McKnight told the National Post he expects drivers in Ontario to experience all-time high gas prices this month.
Gas prices usually rise in the spring as refineries shut down to convert from producing diesel to gasoline as the summer driving and vacation months approach. This year, however, shutdowns of four refineries in Pennsylvania and five in Europe have severely cut North American supplies, McKnight said.
A former employee of Texaco and Esso, he told the Toronto Star he thinks a boycott of gas companies would be "a great idea."
In recent days, a chain email has been circulating urging Canadians to boycott the two largest gas retailers in the country -- Esso and Suncor-owned Petro Canada -- starting on May 1.
"In April 1997, there was a 'gas out' conducted nationwide in protest of gas prices. Gasoline prices dropped 30 cents a gallon overnight," the boycott campaign, which is circulating online, claims in its letter.
But the website Snopes.com declares this assertion to be "false."
McTeague's website includes these other price increase forecasts per litre in Canada compared to a year earlier:
- Ottawa: 133.7 cents (126.4).
- Winnipeg: 115.9 cents (113.9).
- Calgary: 113.9 cents (110.9).
- Vancouver: 143.2 cents (135.3).
-- With files from The Canadian Press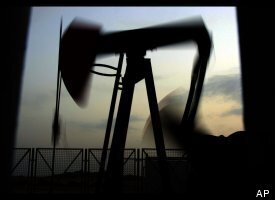 5 Reasons Why You Pay High Gas Prices
Popular in the Community