A six-storey tall giant yellow inflatable duck is proving to be an easy target for ridicule after it was revealed Canada 150 funding would go toward paying its six-figure rental fee.
The $200,000 price tag for the supersized waterfowl stirred some ruckus in the Ontario legislature Monday. Progressive Conservative MPP Rick Nicholls got cheeky and called the installation an "absolute cluster duck."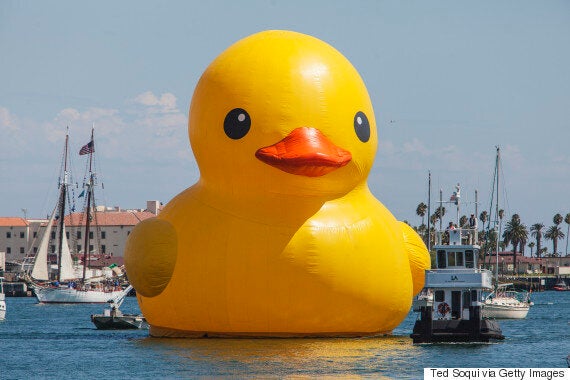 "It's an absurd waste of taxpayers' dollars," he said.
Organizers say the famous duck is meant to draw a family crowd to the festival, where they can also enjoy musical dance performances, a lumberjack show, and tours of a navy frigate.
Lea Parrell, co-producer of the festival and tour, told HuffPost Canada she would have loved to have a more patriotic animal blow up — if there was money available.
"We wanted to do a loon," she said, but the cost to commission that kind of project would have been "astronomically expensive."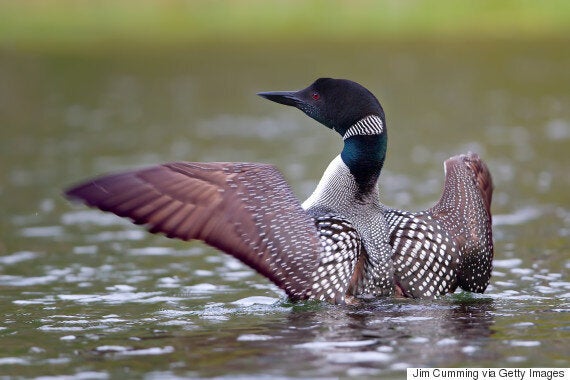 "I would have absolutely have loved to have done a beaver or loon," she said.
But the $120,000 in government funding wasn't enough to cover the cost of a custom giant inflatable beaver or loon.
Instead, they will stick with the plan to rent the World's Largest Rubber Duck from an American man who owns the giant yellow mallard. It has been touring the world since 2007, but hasn't yet made a stop in Canada.
It's so big, the thing can be seen from space.
The touring giant duck is a replica of a version originally made by Dutch artist Florentijn Hofman. He's known for constructing large playful installations set in urban areas.
Parrell said the duck is a fun and unique draw for Canada Day — and that it's basically prime Instagram and selfie bait.
She hopes people will show up "and say, 'Oh my goodness, I have a picture of myself taken with the World's Largest Rubber Duck who came to wish Canada a happy birthday.'"
With files from The Canadian Press
The Most Important Stories Sent To You

'The Daily Brief' connects you with our best stories sent right to your inbox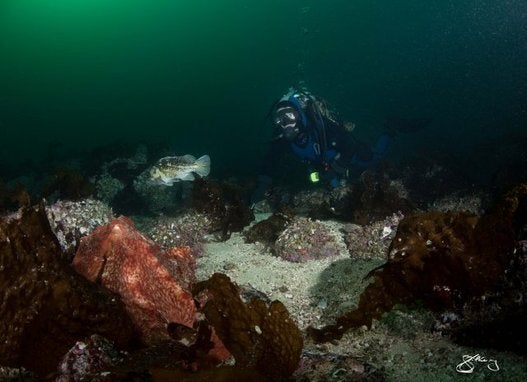 Giant Pacific Octopus Hugs Diver In B.C.