Canada's melting glaciers have become a major contributor to the globe's rising sea levels, according to a study out of the University of California, Irvine.
Between 2005 and 2015, surface melt off ice caps and glaciers on the Queen Elizabeth Islands (the cluster of islands at the tip of Nunavut and the North West Territories) grew by 900 per cent, according to a study published on Feb. 14, in the Environmental Research Letters journal.
One quarter of the ice in the Arctic Ocean belongs to Canada, and the team found that ice mass declined significantly over the past 10 years.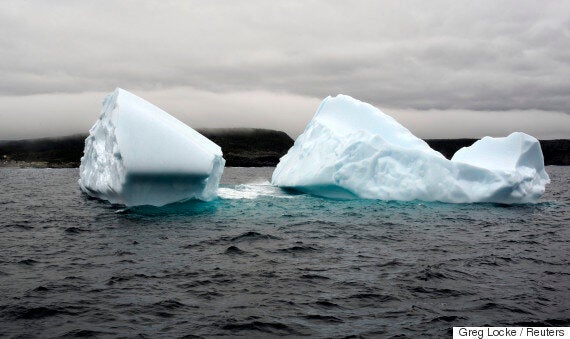 "In the past decade, as air temperatures have warmed, surface melt has increased dramatically," lead author Romain Millan said in a release.
Before 2005, ice loss was caused partially by glacier breaking off into icebergs — a process known as calving — and partially by melting glacial surfaces. Now, 90 per cent of ice loss can be traced back to surface melt, due to global warming.
In the past, glaciers usually lost three gigatons of water each year. Now, the meltwater has increased to 30 gigatons.
The surface melt is not only depleting glaciers, but could also mean significant problems for Canada's coastal communities.
A report released by the American National Oceanic and Atmospheric Administration last month found that sea levels could rise by 2.5 metres by the year 2100 — putting many small communities in B.C. and the Maritimes under water.
Melting glaciers have also been known to release pollutants like DDT and PCBs into the environment, which could seriously harm wildlife and local ecosystems.