Animal rights protesters in New York City marked the grand opening of Canada Goose's flagship store with a protest against the winter wear maker's use of down and coyote fur.
It's part of a rapid expansion by the company, which has seen its revenue grow more than five-fold in the past five years. Its pricey and recognizable coats are now sold in 50 countries.
The company has been targeted for years by animal rights activists, but its expansion appears to be causing activists to grow louder.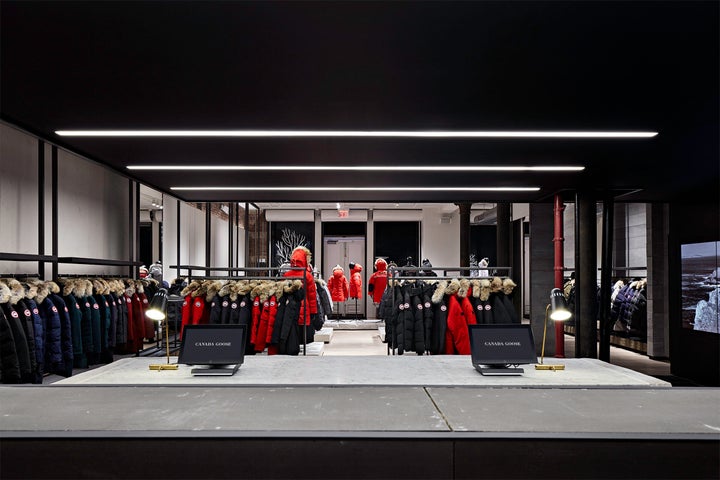 "Consumers are learning all about the company's bloody business model," People for the Ethical Treatment of Animals (PETA) wrote in a blog post earlier this week, in which it announced plans for the New York protest.
It decried coyote trappers' use of "barbaric steel clamps" and said trapped living coyotes are "often strangled, stomped on, or bludgeoned to death when the trappers return."
Geese and ducks bred for down "spend their lives in crowded, filthy sheds," the company said.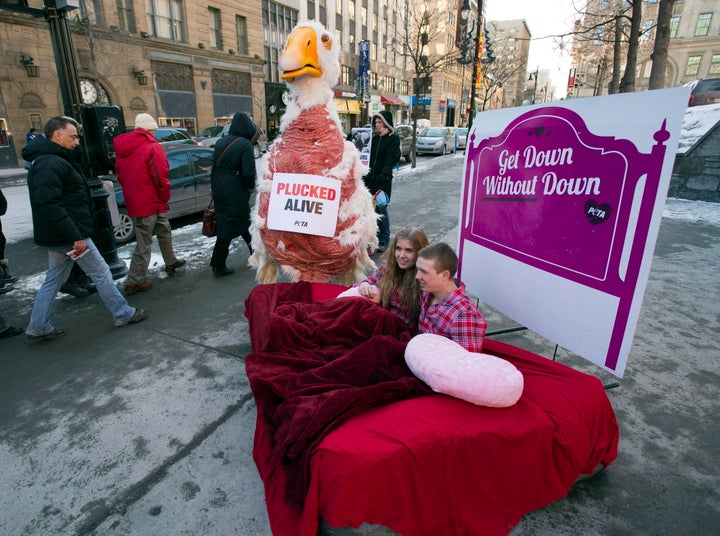 Canada Goose defends its use of down, calling it "the world's best insulator."
The company says it's "deeply committed to the preservation of our global environment and the humane treatment of animals. We never use down from live-plucked or force-fed birds, and only purchase down that comes as a byproduct from the poultry industry."
It says it uses coyote fur, in essence, because there's a lot of it.
"In fact, in many regions of North America, coyotes are considered a pest as they attack livestock, endangered prey species, pets and sometimes people."
"We never purchase from fur farms, never use fur from endangered animals, and only purchase fur from licensed trappers."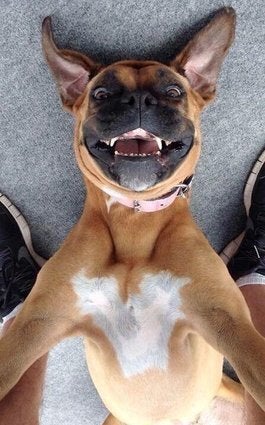 Best Animal Selfies of all time
Popular in the Community