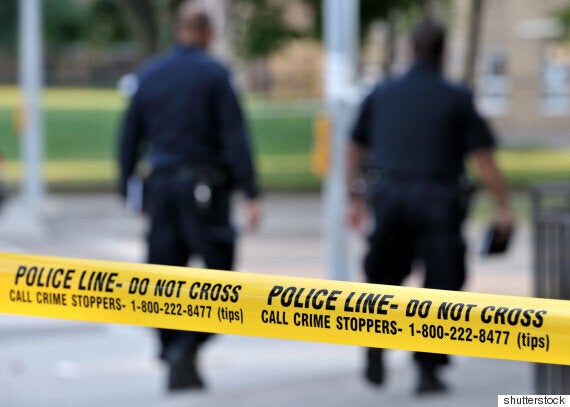 It seems like every time you turn on the television or log onto the Internet these days, it's déjà vu: there's news of another all-too familiar story playing out before your eyes and it's one we're beginning to know far too well.
The story comes from American cities. They include, but are not limited to, San Diego, Houston, Baton Rouge, North Charleston, Minnesota and Ferguson -- but in spite of the geographical diversity, the details are always depressingly similar. It's a story that involves an unarmed African-American male who has been fatally shot by police during what is usually a routine police matter.
It's becoming impossible to ignore the undeniable reality of police brutality in relation to African-American men south of our border.
Numerous academic studies have concluded, time and time again, that black men are shot and killed by police in America at a disproportionately higher rate than all other people. In 2015, it was found that unarmed black men were also found to be seven times more likely than unarmed white men to die from a gunshot wound delivered by police.
But we don't need academia, statistics or studies to tell us this. We can see it for ourselves.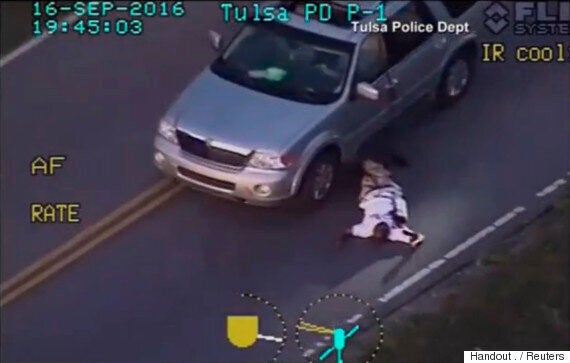 The prevalence of mobile recording devices and increasing accessibility to the Internet has only served to document these events and put them before our eyes in a way that is so jarring, we often cannot look away. We are now bearing witness to social injustice as it plays out, often in real time.
As Canadians, though, it is fairly easy to separate ourselves from the problem. It is easy to chalk it up as "their problem, not ours" -- and it is tempting, because the problem is complex, disturbing and uncomfortable.
Here at home, we have our own problems when it comes to the systematic discrimination of minorities and the unique role that police action -- or inaction -- plays in that ongoing discrimination. I am referring to, of course, the missing and murdered aboriginal women and girls in this country.
The situation is so dire that our federal government has launched a national inquiry into it.
The statistics are sobering. Canadian aboriginal women are almost three times more likely to be killed by a stranger than their non-aboriginal counterparts and over a quarter of murder cases involving an aboriginal female victim remained unsolved. The situation is so dire that our federal government has launched a national inquiry into it. Results are pending.
Like the race issues in the U.S., though, we can safely conclude that the reasons for the disproportionately higher rates of violence experienced by aboriginal women in this country are complex and intertwined.
However, in 2012, the Missing Women Commission of Inquiry report cited police bias and discriminatory policing practices as central contributing factors that allowed a serial killer to continue murdering aboriginal women in Vancouver's Downtown Eastside for many years. Last week, an Ontario police officer was suspended and put under investigation following a number of racist comments that he posted to Facebook in relation to a murdered aboriginal woman.
The issue is apparent -- and it's ongoing.
Quite simply, a sick police culture is just one symptom of a sick society.
Police officers are some of the most powerful people in our society. They are trusted with the paramount task of enforcing the law, while also protecting and serving our communities. Police officers are authorized to make judgement calls that are not extended to ordinary members of society. They can dismiss a potential lead in an important case or to use deadly force against a perceived threat.
It is not a role to be taken lightly and we, as a society, recognize that, which is why we hold our police officers to the highest possible standard.
However, police officers are people just like everyone else and they will hold their own biases, opinions and beliefs. So when an individual police officer falls short of the standard expected, we are disappointed but we can also understand. Not everyone is cut out for the job.
But it is different when we can see a clear and discernible pattern of unacceptable behaviour emerging in our forces. We have seen it in our own city, and across the country, and now we are now seeing it south of the border. It is something that we cannot and should not ignore.
The continued cycle of violence affecting racial minorities relies on dangerous biases and stereotypes. These biases and stereotypes run rampant through society and popular culture. Inevitably, they are incorporated into, and perpetuated through, police culture. This is where they play out in dramatic and often life-shattering ways.
Quite simply, a sick police culture is just one symptom of a sick society.
In order to hold our police forces to a higher standard, we must hold ourselves to a higher standard. We cannot tolerate discriminatory language in our daily lives, nor can we aid in the propagation of stereotypical assumptions about other races and cultures. We must also speak out against injustice where we see it and demand more of ourselves and of our officers.
We cannot afford any less.
Follow HuffPost Canada Blogs on Facebook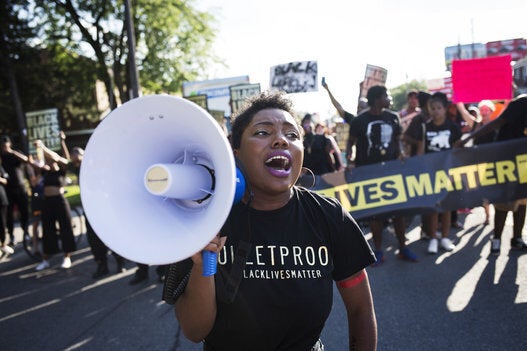 Black Lives Matter Toronto
Popular in the Community