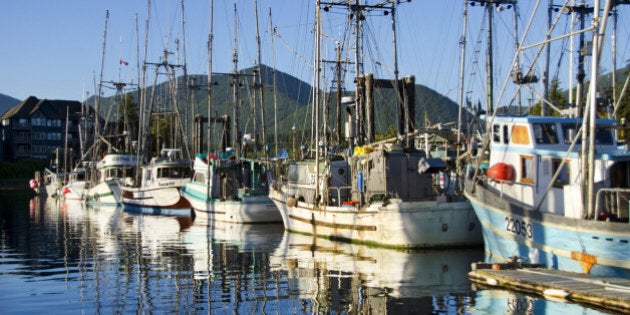 Last week's announcement of a marine scientist hiring spree by Hunter Tootoo, Minister of Fisheries, Oceans and Canadian Coast Guard, is great news for Canada's fisheries, a critical reinvestment in science capacity and a positive step toward the sustainable stewardship of our fisheries. In fact, it even has the potential to pave the way for a Trudeau government legacy: reversing the long, slow decline of Canada's fish populations and returning our oceans to health. This depends, of course, on how this welcome influx of science capacity is used.
First, the context: many of us have heard that Canada's fish were significantly depleted through overfishing, especially from the 1970s to the 90s. What's less well known; however, is that we still haven't allowed our fish populations to recover, and most of them are still in bad shape.
Making matters worse, our previous government similarly depleted Canada's once world-class fisheries science capacity and discouraged scientists from speaking about their work, eroding the collective understanding about the state of our fisheries and our ability to address a significant problem.
The tragic 99 per cent decline in the Atlantic cod in the 1980s and early 90s, which led to tens of thousands of people out of work and financial costs of more than $1 billion annually, didn't result in a cod recovery plan, and almost 25 years after a moratorium was announced, we still do not have one in place.
How did we let this happen? Two reasons. One, we're making a lot of money on the few stocks that are left, mainly crab, shrimp and lobster. This means the total value of our seafood remains high, hiding the pervasive decline in abundance. Two, a systemic and historical lack of government transparency regarding our fish populations means it's nearly impossible to understand where things stand and where we're headed.
With the current available information, even a very experienced marine scientist would have tremendous difficulty piecing together how Canada's fisheries are doing. The only summary information available is on Environment and Climate Change Canada's website, which tells you that another government department classifies 48 per cent of our stocks as healthy, 26 per cent as cautious, 10 per cent as critical and 15 per cent as unknown. They cannot or will not tell you which fish fall into which category (we tried), or what assessment was used to arrive at these classifications.
So while the announcement about an investment in science is a welcome relief, it can only lead to healthier fish stocks if the government gathers and shares information about them, and uses the science to allow depleted species to rebuild -- something successive governments have ignored.
This isn't a pipe dream. We CAN change this. The wonderful thing about most fish is their incredible ability to reproduce quickly. There is enormous potential for a return to abundance. If managed properly, Canada has the opportunity, and the responsibility, to provide up to 50 per cent more fish on a sustainable basis than we do now.
Canada is synonymous with a beautiful and vast natural landscape, and we have the longest coastline in the world. This natural wonder provides significant employment and economic returns for industries and communities, and should be a source of pride. However, the current state of our fisheries is not something we as Canadians can be proud of.
Minister Tootoo's announcement delivers on the government's commitment to investing in science. To realize the full potential of this investment, Minister Tootoo can also commit to conducting and releasing a comprehensive review of our fish populations and set targets to rebuild our depleted fisheries. The U.S. and Europe, among other countries, report regularly and publicly on how stocks are doing against such targets.
At Oceana Canada, we are hopeful that our government's stated commitment to openness and its recent investment in our oceans and marine scientists will result in abundant and sustainable marine resources. In turn, this would provide communities with stable jobs and income, and people in Canada and around the world with a healthy and sustainable source of protein for years to come.
Follow HuffPost Canada Blogs on Facebook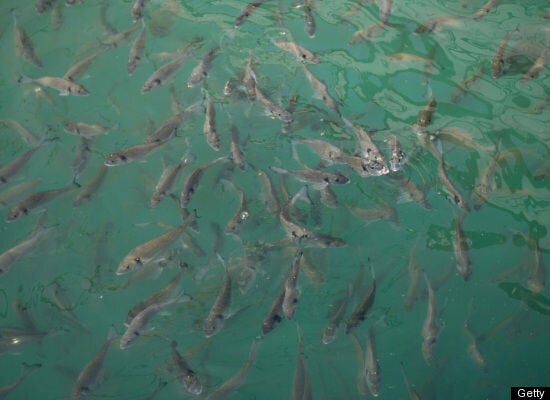 Surprising Facts About Fish Farms
Popular in the Community