How many tragedies must come and go before a lesson is learned?
From the Holocaust, to the genocides in Rwanda and Darfur — and now the Rohingya of Myanmar — it seems like déjà vu every time innocent civilians are targeted by ethno-centric, militaristic governments.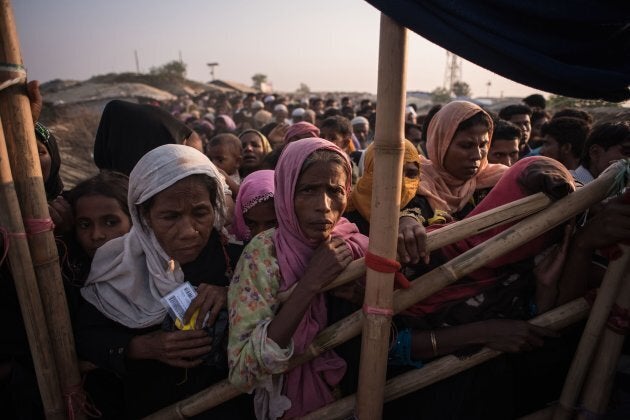 But Canada is well-positioned to play a leadership role in this crisis and should use its international influence and economic clout to have international observers deployed and encourage the Myanmar government to start doing the right thing.
But as we've seen before, cries and proclamations without any muscle to back them up do little for those victims caught in the quagmire. How hollow the phrase "never again" has become, as yet another genocide — and this is genocide — unfolds.
Countries like Canada can no longer just sit around and watch.
Without a change of tack, there is no end in sight to the ongoing, egregious human rights violations in Myanmar that have commanded the world's attention for months, which include rape, torture, torching of entire villages and indiscriminate attacks against civilians.
Indeed, this inaction seems to be a recurring theme.
Since the Second World War and subsequent dismantling of Europe's colonies, hangovers from ill-fated military interventions and the spread of failed states has led many of the world's leading nations into a paralysis when faced with blatant brutality and terror.
While serious strategic questions are rightly never far from the minds of world leaders, the ethical dimensions to preventing atrocities cannot simply be ignored.
Countries like Canada can no longer just sit around and watch.
From where Canada stands, two reasonable options are readily deployable. In fact, they were both designed expressly for times like these.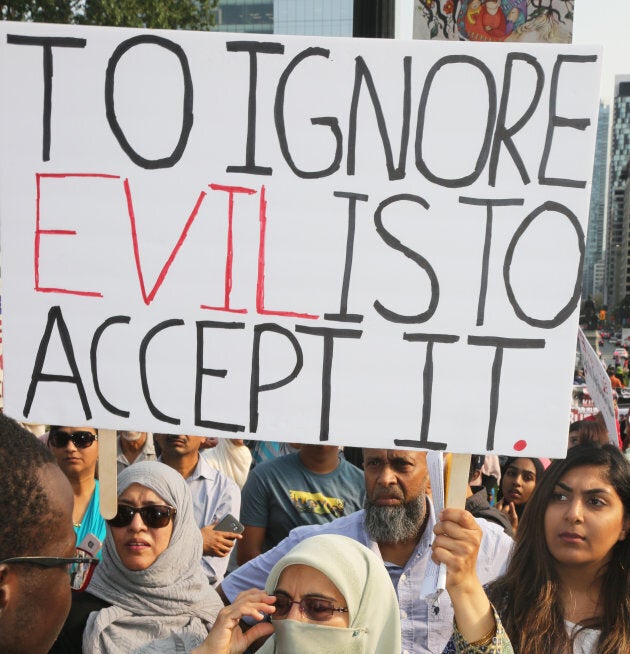 First and foremost, the United Nations was born out of a war to preserve the peace. Its core purpose, beneath its many newer functions, is to promote collective security and preserve human dignity.
Indeed, the UN Charter opens by putting front and centre the purpose of the organization: "To maintain international peace and security, and to that end: to take effective collective measures for the prevention and removal of threats to the peace, and for the suppression of acts of aggression or other breaches of the peace..."
And as we've seen with the conflict in Syria — and as I saw in Bangladesh just recently — threats such as these inevitably lead to refugee migrations that soon pull other countries into the chaos.
Without clear information on how these horrors are occurring, finding a solution will remain beyond the grasp of the international community. By sending independent observers from the United Nations, both clarity and resolve will follow.
Short of sending military forces — which would be a mistake — this would be the only way for the international community to put its own people on the ground, to help those fleeing disaster.
More blogs from HuffPost Canada:
Second, the Magnitsky law, which was passed just last month to make it easier to impose sanctions on individual human rights abusers, could be a useful tool in increasing pressure on perpetrators within the Myanmar government.
While the law was initially created in the context of human rights abuses by agents of the Russian government, it could just as easily be applied here.
In an increasingly globalized economy, with supply chains stretching across borders, the use of economic sanctions on a smaller country like Myanmar just might make them budge.
These are just two tools ready to be used if only the will is there.
To that end, the Senate Committee on Human Rights has been working with its House of Commons colleagues, calling on the government to formulate this more coherent response.
In its own history, Canada has been a sanctuary to oppressed masses from across the globe. It would be beneath us to not step up now, sitting on the sidelines as another dark chapter in history is written off.
Salma Ataullahjan is a senator representing Ontario. She is deputy chair of the Senate Committee on Human Rights and is a member of the Senate Committee on Foreign Affairs and International Trade.
Follow HuffPost Canada Blogs on Facebook