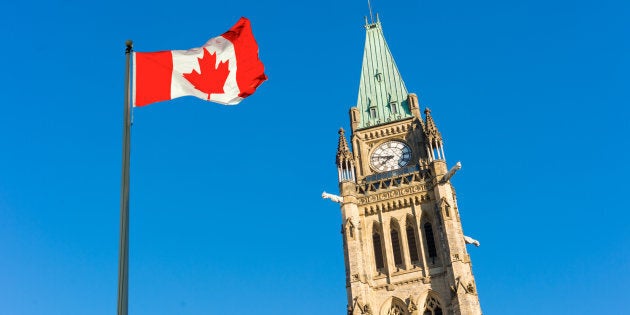 The risk of Canada falling into financial crisis eased somewhat in the second quarter of this year — but we're not out of the woods just yet.
According to new data from the Bank for International Settlements — a sort of "central bank of central banks" — Canada has the fourth-highest risk of a debt crisis in the world, behind Hong Kong, China and Singapore.
The level of all Canadian private debt outside the financial sector is 9.4 per cent higher than its long-run average, indicating, simply, too much debt in the economy. Any number above 10 is a "red flag" for a debt crisis, the BIS says, meaning Canada just barely avoided the designation this time around.
We can at least be thankful we aren't in the same boat as Hong Kong, which is seeing its risk of a financial crisis soar as authorities grapple with what appears to be a massive property bubble.
The Bank of Canada, in its financial system review last week, offered some explanation as to why things are improving: Essentially, a stronger economy is making Canadians' debt easier to handle, while higher interest rates and tougher mortgage rules are expected to ease debt growth.
"The most important vulnerabilities for the financial system remain the high level of household indebtedness and imbalances in housing markets," BoC governor Stephen Poloz said last week.
"These vulnerabilities continue to be elevated and it will take a long time for them to return to more sustainable levels. A stronger economy and sound policies are working in the same direction to help bring about a gradual easing of these vulnerabilities, and this trend should continue."
But Poloz admitted it's unknown exactly how consumers will react to these tougher new borrowing conditions. Some critics have suggested the new mortgage rules will push some borrowers into the less-regulated private lending market or to credit unions, which are not governed by the new mortgage rules.
The key measure to come into effect in January will be a requirement that borrowers of traditional mortgages (20 per cent or more down) pass a "stress test" at a rate some two percentage points higher than the offered rate. The Bank of Canada predicted last week that one in 10 mortgage borrowers will be disqualified under the new rules.
"We will be watching this closely when the guidelines come into effect next year," Poloz said last week.