 Construction on new Canadian homes will fall 11 per cent in 2013 compared to the year before, but pick up in the second half of the year, says Canada's public mortgage insurer.
The Canada Mortgage and Housing Corp. expects about 190,000 new housing units started in 2013, compared to 214,000 new units in 2012.
But the Crown corporation says it sees Canada's economy picking up speed in the second half of the year and through 2014, which will help to hold up Canada's increasingly shaky housing market.
"In 2014, improving economic conditions may be partially offset by a slight moderation in the number of first-time homebuyers, and potential small and steady increases in mortgage interest rates."
However, a significant decrease in housing starts in the short term could still pose a problem for the economy. In a speech in Toronto Thursday night, housing analyst Ben Rabidoux pointed out that Canada's reliance on housing-related jobs has grown to an unprecedented level.
The "FIRE" industries — finance, insurance and real estate — now account for 27 per cent of Canada's GDP, up from a long-running average of around 24 per cent. So a slowdown in housing would have a larger impact on Canada's economy than would previously have been the case.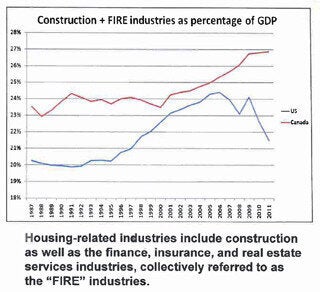 Source: Ben Rabidoux
"The nation's banks, ranked the world's soundest by the World Economic Forum for five straight years, face a consumer-lending slowdown as Canadians struggle with record debt levels and a cooling housing market," Bloomberg reported.
CMHC's forecast did have some good news. Total existing home sales are expected to remain steady this year, falling by 2,000, to 451,000 from 453,000 in 2012.
And the mortgage insurer says house prices will continue to climb, albeit at a much slower pace than has been seen in recent years. It expects prices to rise one per cent this year, in line, more or less with inflation, growing to a 2.7-per-cent gain in 2014.
The index was at 153 last month, up just 2.7 per cent from January 2012 — the lowest 12-month growth rate since November 2009. But house prices have fallen in each of the past five months.
— With files from The Canadian Press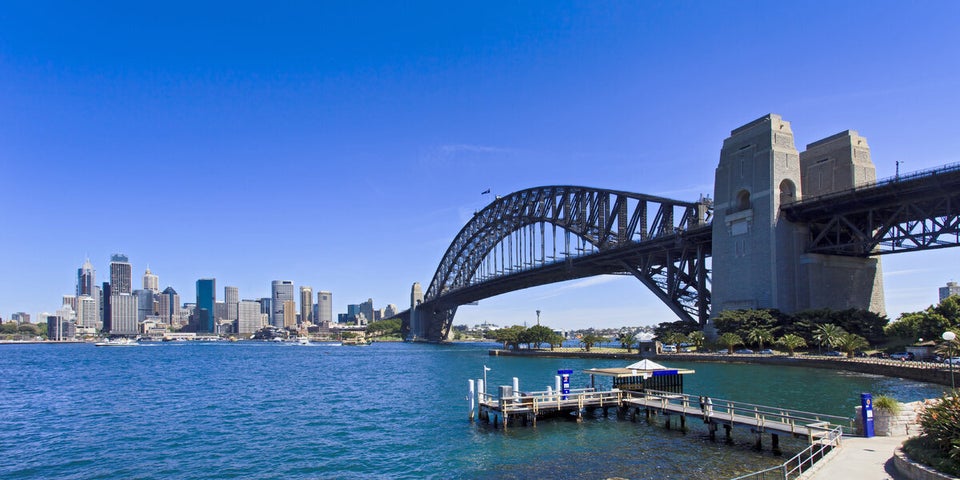 World's Most Overvalued Housing Markets