Overvalued houses and too much home construction mean Canada has a 30-per-cent chance of a housing bust within two years, New York-based investment bank Goldman Sachs says in a new research note.
The report defines a "bust" as a decline in inflation-adjusted prices of five per cent or more. It looked at the housing markets in the G10 economies — the countries that use the 10 most commonly traded currencies in the world.
Among those countries, it found "house prices are most overvalued in New Zealand, followed by Canada, Sweden, Australia, and Norway."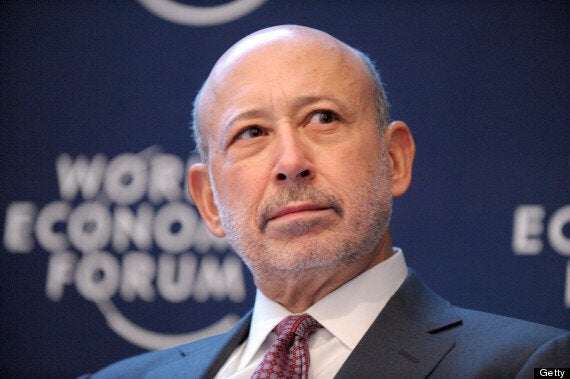 New Zealand and Sweden have the highest risk of a housing bust, at 35 to 40 per cent, followed by Canada at just above 30 per cent, the report forecast.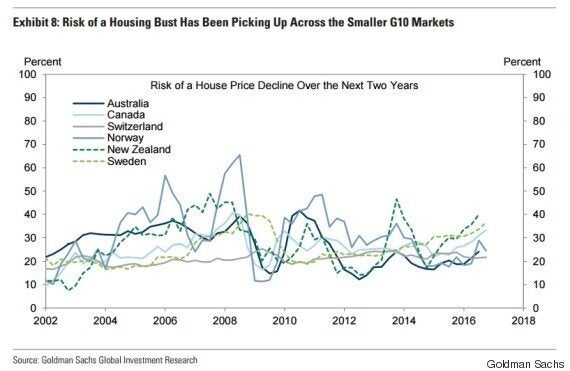 Canada, like a number of other countries in the study, has built too many new homes, the Goldman study concluded.
Notably, however, it said the overbuilding is not in Canada's hottest markets -- the Toronto and Vancouver regions -- but primarily in Alberta and Saskatchewan, where demand for new homes slumped after the oil price collapse.
"We would stress that in the case of Canada — a focus for many investors at the moment — there are important regional disparities to keep in mind," the report noted.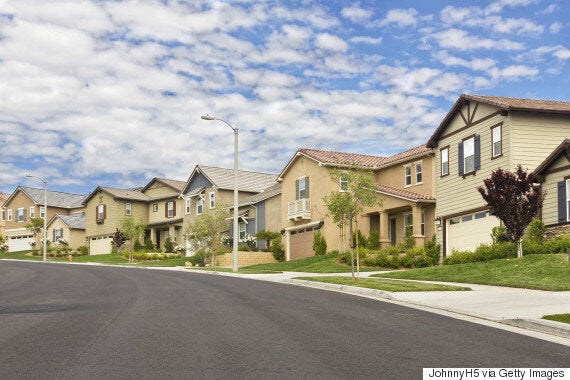 It found most of these countries with an elevated risk of a housing bust are seeing an explosion in consumer debt. Canada's household debt reached a record high above 167 per cent of disposable income earlier this year.
But so far, that debt burden has been manageable thanks to record low interest rates, the Goldman report said.
"In general we do not expect imminent problems in G10 real estate markets, but current imbalances could exacerbate cyclical weakness down the road."
Coming Soon: The Home Stretch

Our weekly newsletter delivers the news and analysis you need on Canada's housing market. Sign up below and don't miss the first issue.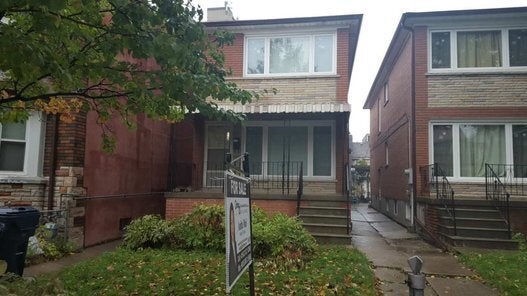 What Toronto's House Prices Will Buy You Across Canada (March 2017)