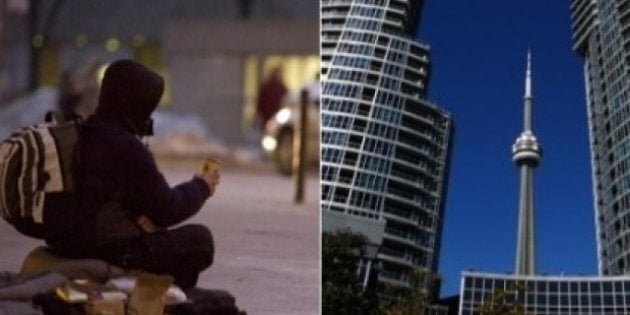 It's one thing to admit you have a problem, but quite another to endeavour to solve it.
Such was the formidable challenge facing a panel of 44 randomly selected Toronto residents, who participated in a pioneering initiative to tackle the city's growing income gap.
Their recommendations, contained in a report released this week, touch on everything from transit and taxation to immigration and housing -- a crucial first step, says University of Toronto urban studies expert David Hulchanski, toward addressing the deepening rich-poor divide that his research has made plain.
"It's a lot of work to discover the trends, but then, what to do about it?" Hulchanski told The Huffington Post at a launch event on Tuesday. "Here are 97 recommendations. They aim to be affordable, to be practical, to be down-to-earth, to be doable."
At the top of the list: restoring in some capacity former Mayor David Miller's controversial Transit City plan to extend rapid transit services to the distant suburbs, where a large proportion of the city's low-income residents now live.
It was an outcome that Hulchanski predicted on Tuesday, calling the synchronicity "no coincidence."
"[City councillors] represent Toronto, and the 44 randomly selected panellists represent Toronto, and they both came to the same conclusion," he said. "It really bodes well for the other recommendations as well."
This chart shows Toronto's middle-income neighbourhoods (indicated in beige) yielding to growing areas of rich (blue) and poor (red). Source: David Hulchanski, under Creative Commons licence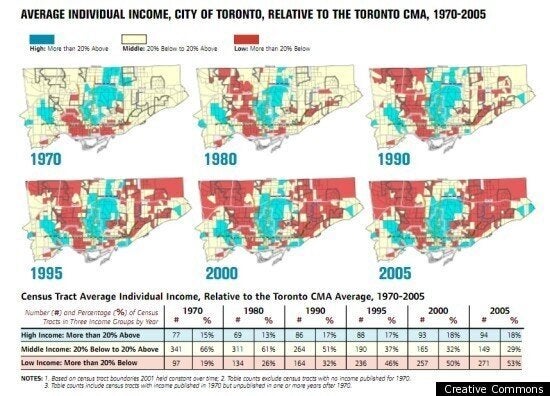 The nearly 100 ideas aimed at overcoming social and economic divisions are intended for policymakers from city hall to Parliament Hill: adjusting the minimum wage annually to match inflation; providing financial incentives to employers to hire immigrants and youth; maintaining existing funding for public libraries; making access to fresh groceries "an essential component of zoning and planning decisions"; and providing "more accessible and honest information to newcomers about what they can expect in Canada."
Billed as an opportunity to "learn about the growing income gap, understand the challenges and consider the choices that we will need to make to ensure that Toronto remains a competitive, liveable, and inclusive city," the Toronto Residents' Panel on Household Income is being touted as the first of its kind.
A joint project of Toronto-based literary organization Diaspora Dialogues, public consultation firm MASS LBP and the University of Toronto Cities Centre, the panel consisted of 44 residents selected through a civic lottery.
Over the course of three Saturdays in November and December, they heard from experts from across the political spectrum. They were then asked to come up with their their own ideas, and deliberate the feasibility and consequences of proposed solutions to build on Hulchanski's influential Three Cities report.
Released in November 2010, Three Cities used 35 years of data to show the extent to which Toronto's neighbourhoods have become divided along economic lines.
The Three Cities maps, displayed in Toronto's Urbanspace gallery on Tuesday, detail how, from 1970 to 2005, the city centre became home to a growing number of high-income earners, with low-income residents clustering in the distant outskirts. In between now lies a small -- and shrinking -- middle class.
This chart shows the change over time in income distribution among Toronto's neighbourhoods. The middle-income group is shrinking rapidly, while the rich and poor groups at either end of the wealth spectrum are growing. Source: David Hulchanski, under Creative Commons licence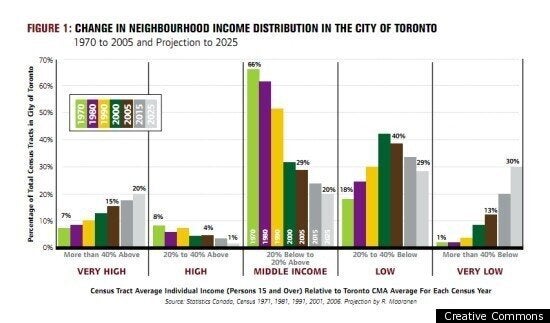 Panelist Jonathan Mousley, an Ontario government worker who was drawn to the initiative by the initiative by the opportunity to brainstorm with Torontonians "from all walks of life," says he is concerned about deepening income inequality within the city.
"There are a number of people who are doing really, really well, and that's good, but it shouldn't be at the cost of people who are struggling," said the 43-year-old. "We just need as a society to really think about how we can have a little bit of a re-balancing."
For Mousley, the most compelling recommendations pertain to restoring equality of opportunity.
"At the end of the day, we're not asking for an equal society, but we are asking for everyone in Toronto to have a fair shake at succeeding," he said.
WHICH CANADIAN CITIES ARE SEEING THE GREATEST GHETTOIZATION?
Percentages represent the difference that the income gap has grown between the richest and poorest neighbourhoods in Canada's largest metropolitan areas. The numbers indicate the degree to which residents of those cities are segregating themselves economically.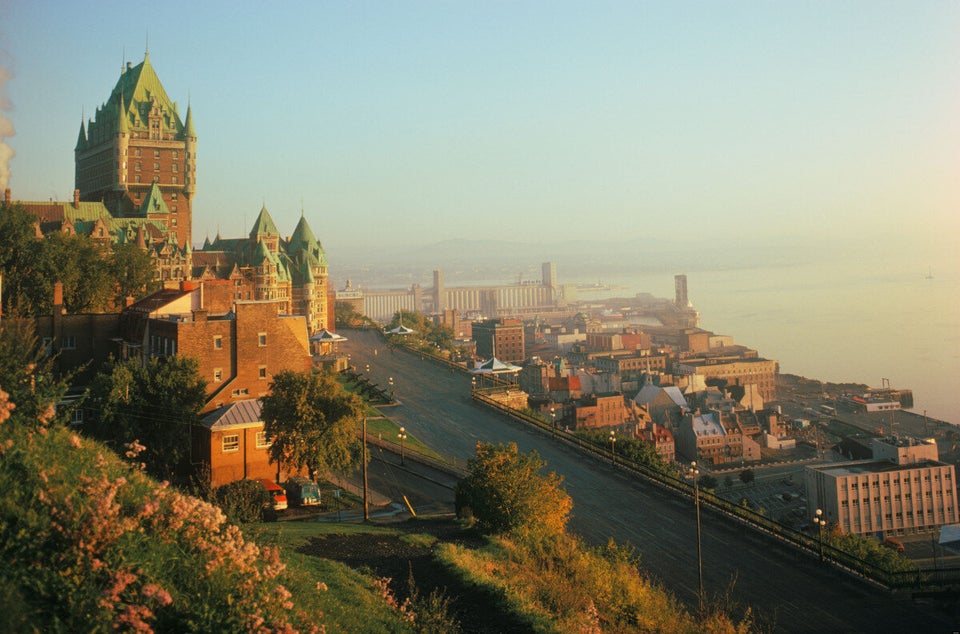 Which Canadian Cities Are Ghettoizing The Fastest?
WHICH PROVINCES HAVE THE WIDEST INCOME GAP?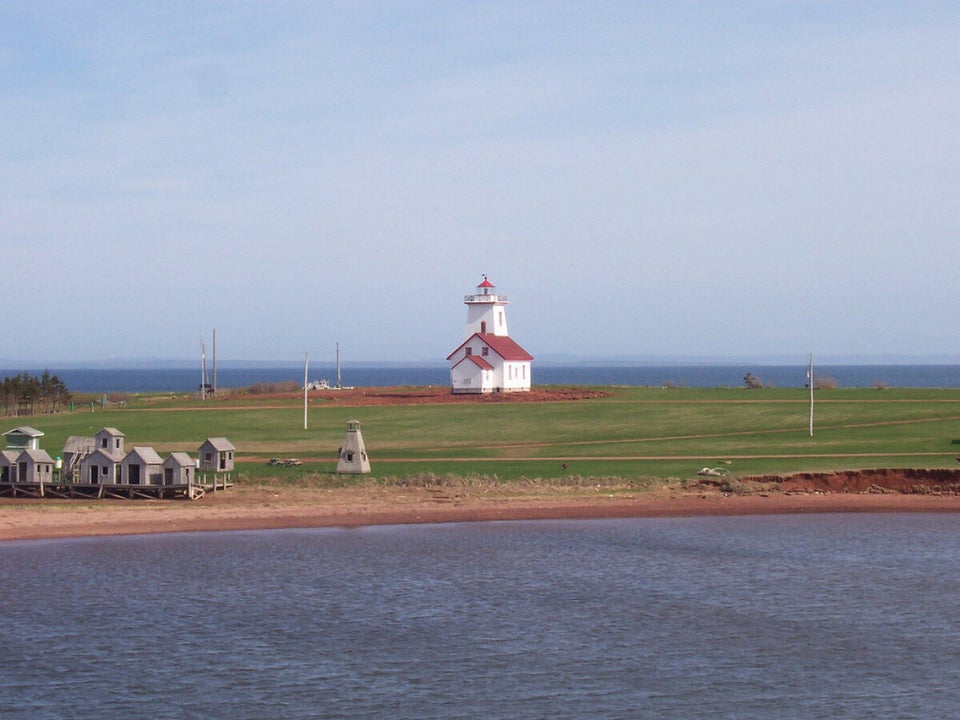 Which Province Is Canada's Most Unequal?
Popular in the Community