Canada posted another surprisingly strong month for jobs in January, adding 48,000 positions in a month when analysts had expected a decline of 10,000.
Coupled with December's positive numbers, Canada added 104,000 jobs in the space of just two months, the fastest pace of job growth since before the financial crisis of 2008-09. The unemployment rate ticked down to 6.8 per cent, from 6.9 per cent in December.
But driving the vast majority of that job growth is an explosion in part-time work. Canada added 32,400 part-time jobs in January, while full-time employment grew by 15,800.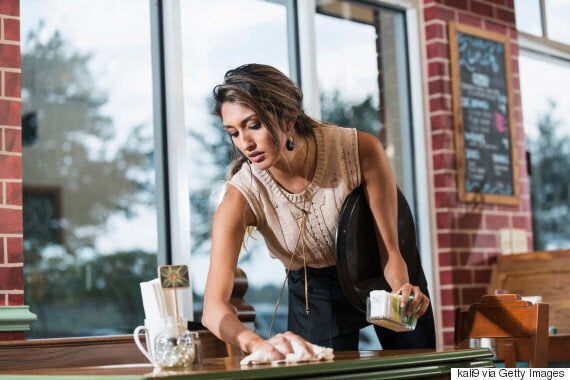 Over the past year, the number of part-time jobs has expanded 5.6 per cent, while full-time employment grew a tepid 0.6 per cent.
Ontario added virtually no full-time jobs over the past year — up 0.1 per cent, or 5,300 jobs. It added 84,000 part time jobs in that time, up 6.5 per cent.
Across Canada, the share of employed people with a part-time job jumped to 19.6 per cent, from 18.8 per cent a year earlier.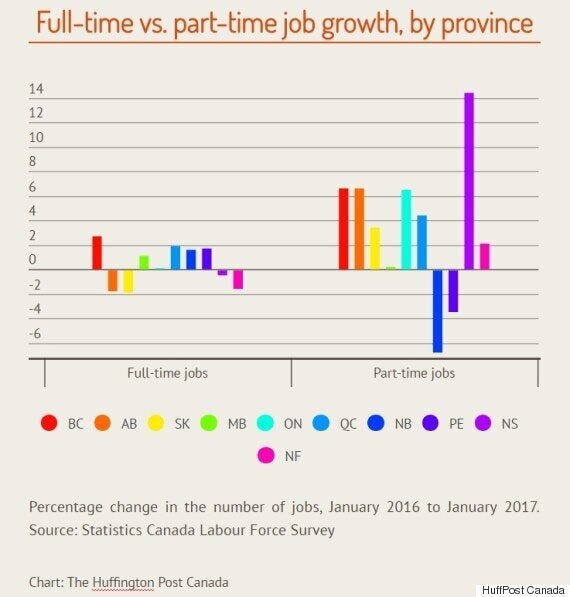 The trend to part-time work seems to be especially strong among young workers. Those aged 15 to 24 have lost 69,000 full-time jobs over the past year, while gaining 71,000 part-time jobs.
This trend may have something to do with what appears to be a rapid shift away from goods-producing industries to service industries, which typically offer lower pay and less stable work.
Goods-producing jobs fell by 0.6 per cent in the past year, while services jobs added 2.1 per cent. Manufacturing lost 37,300 jobs in the past year, while accommodation and food services added 29,600.
"With job growth faster but concentrated in part-time work, total hours worked falling, and employment shifting from the high-wage resources and manufacturing sectors to lower-wage service sectors, Canada's job market is weaker than the headline numbers suggest," wrote Bill Adams, senior international economist for PNC Financial.
"It is good news that more Canadians have found jobs, but they are working fewer hours, and probably earning less in aggregate than they did 12 months earlier."
But the fact Canada is creating jobs at all is "further evidence confirming the recovery in the economy from the oil price shock," wrote Capital Economics' senior Canada economist, David Madani.
"The next big challenge might be Trump's protectionist threats which, if acted on, would be very negative for Canada's small open economy."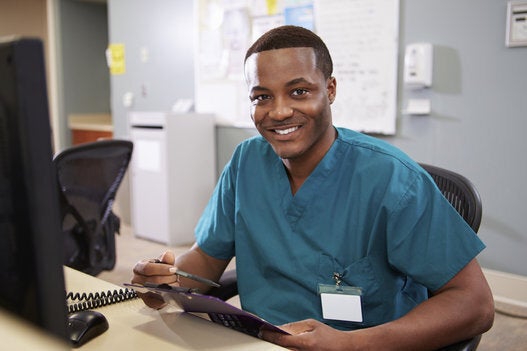 Canada's Highest Paying Entry-Level Jobs