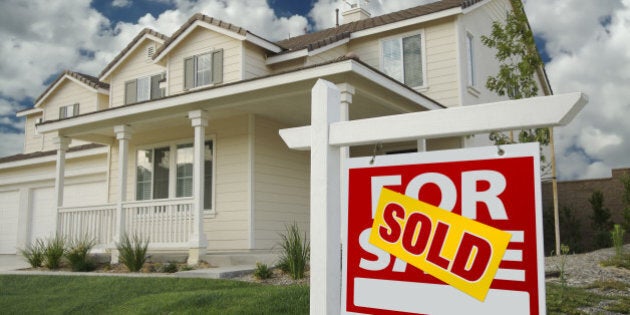 Residential real estate in Canada is overvalued by 63 per cent, according to research from Deutsche Bank chief international economist Torsten Slok.
Broken down, Slok sees the market as being 35-per-cent overvalued when compared to incomes, and 91-per-cent overvalued when compared to rents. That's a more bearish assessment than most. The Bank of Canada estimates the market is overvalued by between 10 per cent and 30 per cent.
"Canada is in serious trouble," reads the title of a chart from Slok's report, showing Canada's household debt, as a percentage of income, climb to 50 per cent above current levels in the U.S.
(Note: Deutsche Bank's numbers are similar but not exactly the same as what others have reported. StatsCan has Canada's ratio even higher, at 162 per cent, while in the U.S. the number was at around 104 per cent in 2013.)
Besides household debt at very high levels, Deutsche Bank noted that mortgage credit growth is slowing, even as prices and sales continue to boom.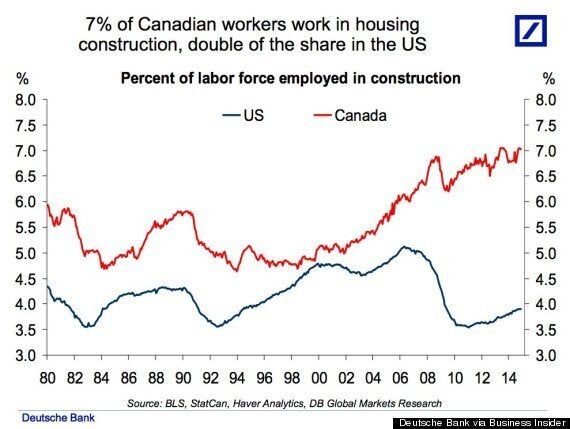 The bank notes it's not just mortgage debt: Canadians' credit card debt and personal lines of credit experienced large growth over the past half decade, even as disposable income grew only slightly.
Auto loan debt in particular has been of concern to some analysts. In a report last fall, Moody's reported that outstanding auto-loan debt has quadrupled in Canada over the past six years, to $64 billion last year, from $16.2 billion in 2007.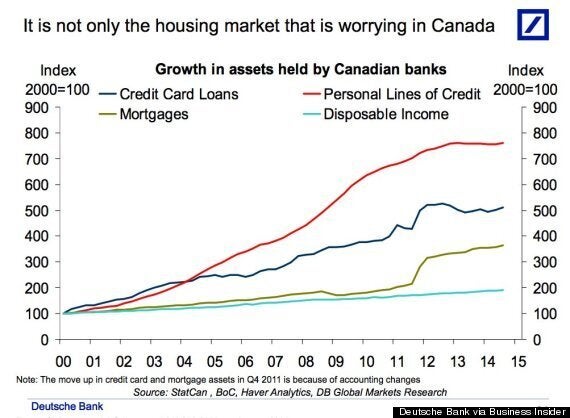 Canada's own bank economists have been a lot more sanguine on the state of Canadian housing and debt than many foreign observers. They have argued for years that Canada's high house prices and debt loads can be sustained, barring any major shock to the economy.
Well that shock may have arrived, in the form of a collapse in oil prices, which may have more impact on the housing market than most people would expect.
David Wolf, a manager at Fidelity Investments and a former Bank of Canada adviser, noted in a commentary this week that, in Canada, commodity prices and house prices track each other fairly closely.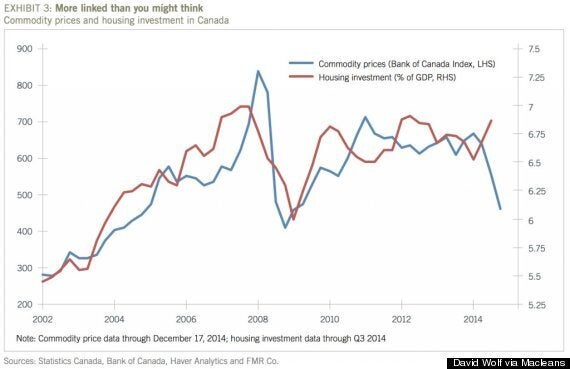 The Deutsche Bank report notes Canada isn't the only country wondering what to do with an overinflated housing market. Australia and Norway both have housing markets that are about 50-per-cent overvalued.
But one thing to keep in mind is that Canada's large house price increases came after years during which the market could be said to have been undervalued.
BMO economist Sal Guatieri mentioned this in a client note last fall. He showed that while house prices in Canada have outgrown those in the U.S. they are still way behind the growth seen in Norway, another country whose economy is linked to oil.
From this perspective, Norway looks like it's in much more trouble than Canada: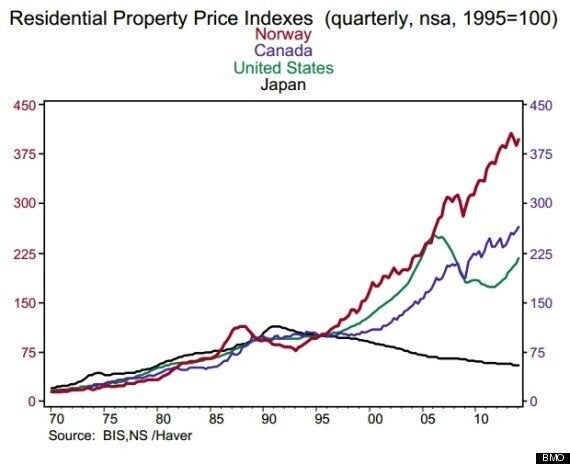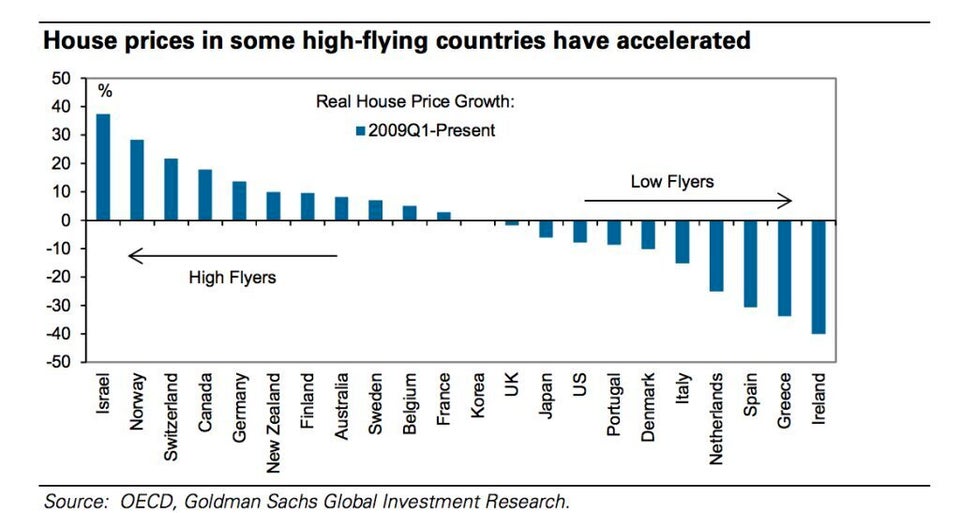 9 Signs Canada Has Epic Housing Bubble
Popular in the Community