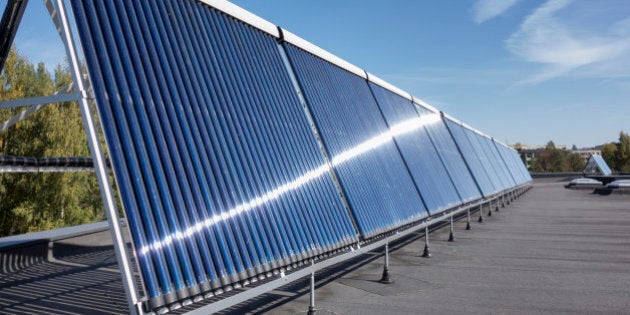 Clean technologies are increasingly being viewed as a future driver for the Canadian economy, creating well-paid jobs and export revenues.
The recently released Global Cleantech 100, a rigorously researched list of the world's most promising clean technology ventures, reveals why: Of the 100 companies listed, 11 were Canadian.
That's astonishing representation for a country of our population size. Canada was second only to the United States, which had 52 companies on the list, and well ahead of France, Germany and the United Kingdom, which had seven each.
Canada has strength across the cleantech board. The companies listed work in areas such as energy efficiency, water treatment, carbon capture, precision agriculture and even nuclear fusion. They include firms like smart thermostat manufacturer Ecobee, which focuses on the consumer market, and Axine Water, which uses an electrochemical process to cleanse industrial waste water.
After years under the Harper government when there wasn't much to cheer about and the sector was given little international profile, Canada is roaring back onto the global stage for clean technologies.
Take the Cleantech Forum in San Francisco, the major industry conference at which the Global Cleantech 100 was unveiled. The event, held annually for the past 15 years, usually only has a small Canadian presence. This year, Canada took a large, organized delegation of companies, tech incubators, investors, trade commissioners and government officials. Of the 600 people there, about 100 were Canadian.
Much of the new optimism stems from the dramatic change in tone from Ottawa. The Trudeau government, with support from the provinces, flagged cleantech as a strategic priority in the pan-Canadian climate framework it released in December. It is now widely expected that strengthened support for the sector - financial or otherwise - will be a prominent feature of the federal spring budget.
Led by massive investments in Asia, the global market for clean technologies is growing exponentially and Canada can take an outsized share. The sector isn't even firing on all cylinders yet and, as the Global Cleantech 100 shows, Canada's cleantech companies are already making impressive gains relative to their peers. Successes like these help to raise the profile of the industry, but it's essential that Canada now positions itself as a champion of clean technologies.
While it's true there are dark clouds on the horizon in the United States, which are deeply worrying for efforts to curb climate change, this could work in Canada's favour.
Donald Trump has injected a high degree of uncertainty into the U.S. cleantech sector - and investors hate uncertainty. His administration, packed with climate-change sceptics, plans to scrap Obama's Climate Action Plan and instead revive America's coal industry. The Environmental Protection agency is expected to be gutted and the U.S. Department of Energy is bracing for savage budget cuts with knock-on effects on funding for renewable energy programs.
Trump's recent executive order on immigration - and subsequent court battles - further raises the risk of investing in and doing business with U.S. tech companies, many of which rely heavily on recruitment of overseas talent.
The Trump administration risks doing serious harm to America's cleantech industry, presenting an opportunity for Canada to fill the void. Or, as Tom Rand, a Canadian cleantech investor, put it during the closing remarks of the San Francisco conference: "If the U.S. wants to walk away from climate action, then Canada will be more than happy to eat its cleantech lunch."
The challenge now is to sustain this momentum. How government support programs unfold over the next few years, particularly those aimed at boosting exports and expanding into new markets, will determine whether cleantech becomes a growth engine for Canada in the 21st century.
Follow HuffPost Canada Blogs on Facebook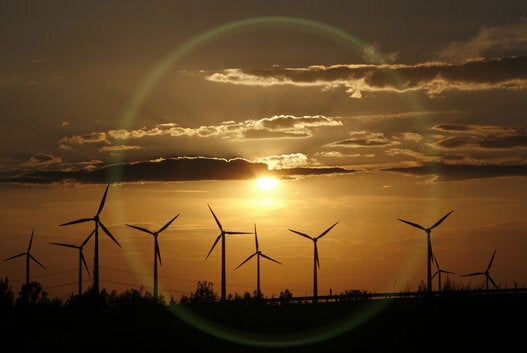 Renewable Energy Installations