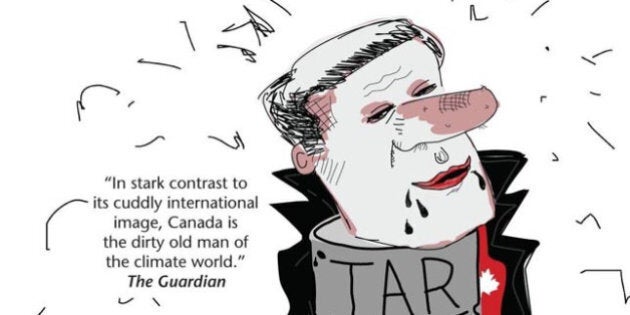 Anti-oilsands posters calling Canada a "dirty old man" have hit the streets of Washington, D.C., the latest salvo in an ongoing public relations war over the oilsands.
"Do not talk about climate change," reads one poster featuring an image of Parliament Hill. "It's against government policy."
Another poster features a quote, "Canada is the dirty old man," reportedly citing an article from The Guardian arguing Canada has a poor environmental track record.
According to OhNoCanada.com, the website which the posters advertise, "James' 20-city European art show was cancelled as a direct result of behind-the-scenes government interference by high-level bureaucrats, including the Deputy Director of Climate Change, Jeremy Wallace, a Canadian Ambassador, Scott Heatherington, and a Senior Trade Commissioner in Berlin, Thomas Marr."
Well, it appears James has gotten her revenge.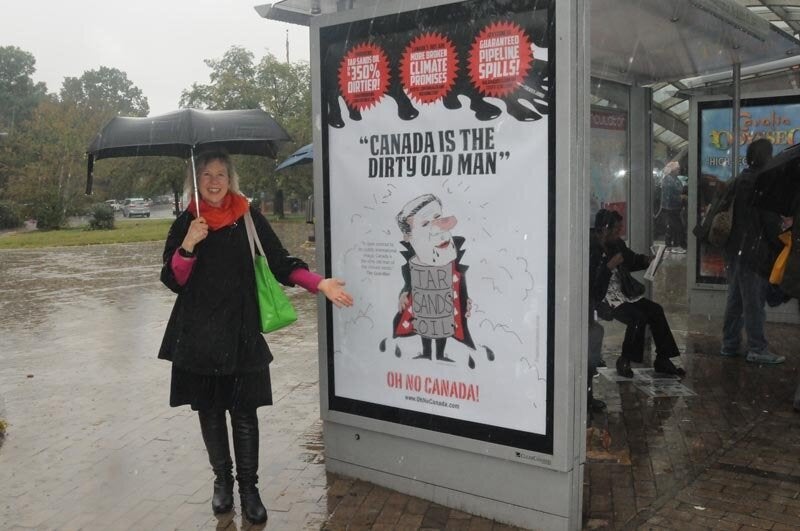 'Canada Is The Dirty Old Man' Posters
OhNoCanada.com is registered to The James Gang, a Toronto content development company run by James and her husband, William James, Canada.com reports.
Do you think the "dirty old man" posters go too far? Let us know in the comments section below.
Popular in the Community