On the surface, it's good news that Canada added 67,200 jobs last month.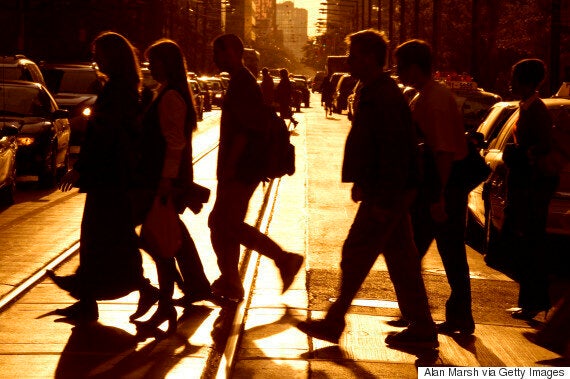 Canada's latest employment gains pushed the country's average monthly job growth to 12,200 for the past six months, said the Labour Force Survey (LFS), a monthly study of the national labour market.
That looks great until you notice that employment among workers aged 25 to 54 years old (which is considered "prime age") has fallen by about 5,100 jobs per month in the same time period, economist Paul Ashworth noted.
And that hasn't been a recent development. Employment among prime-age workers has been "basically unchanged" for a year, while jobs gains continue for the over-55 crowd, he added.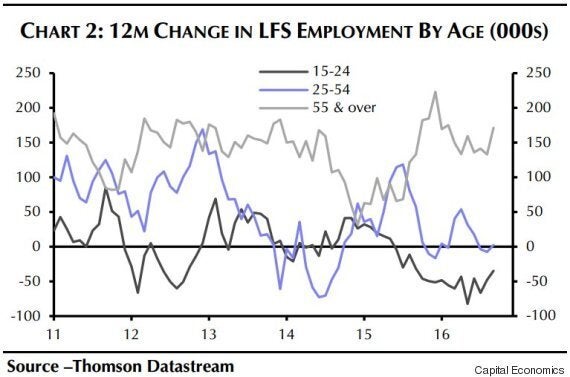 Most of the employment gains have been part-time jobs with lower wages and fewer working hours.
It therefore makes sense that the annual growth rate of average hourly earnings dropped to a yearlong low of 1.4 per cent last month.
At the same time, average weekly hours worked fell to a two-year low of 33.1 in September — a trend that Ashworth called a "double blow for overall wages and salaries."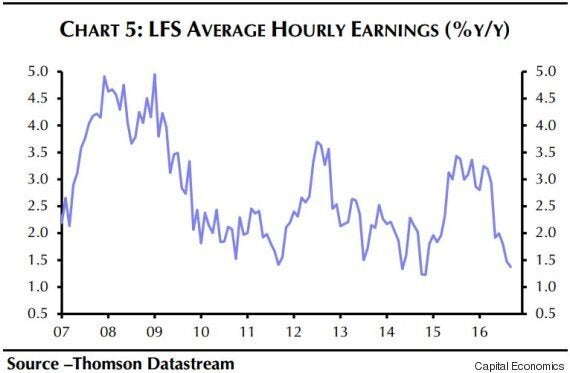 It showed that employment gains collapsed among high-paying sectors last year and still haven't recovered — and that's mostly because jobs have been dropping out of areas like construction, mining and manufacturing.
"In contrast, employment gains in low-paying sectors have continued at an even stronger pace since mid-2015, with health care and food services and accommodation accounting for most of the gains," Ashworth said.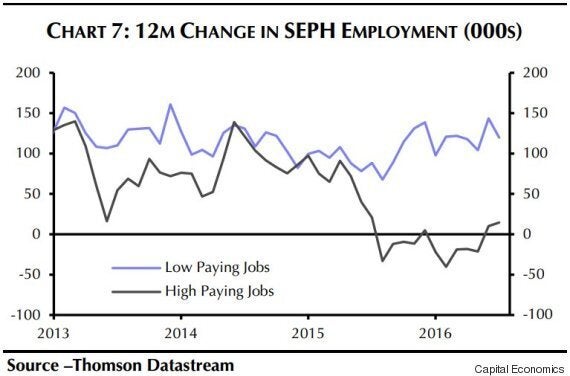 Other economists are nevertheless encouraged by the job gains.
The numbers "add to the picture of strength in the economy in [the third quarter] that completes the recovery from a fire-distorted [second quarter]," CIBC chief economist Avery Shenfeld said last week, referring to the May wildfires in Alberta that temporarily shut down oil production.
September's Labour Force Survey represented a "positive report," said BMO Capital Markets senior economist Robert Kavcic.
The job gains make it less likely that the Bank of Canada will lower interest rates to stimulate the economy, he said.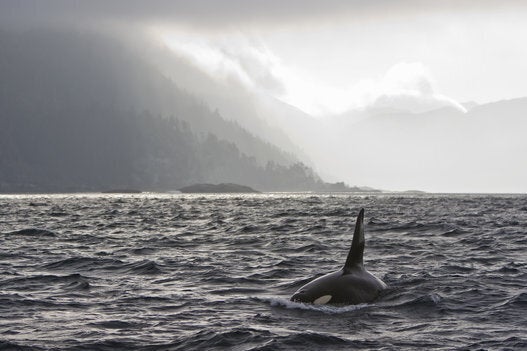 Canadian Provincial Economic Growth, 2015-2017