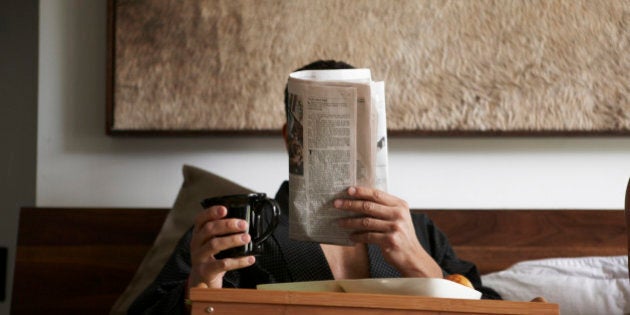 According to the OECD report, in 2012, 66 per cent of South Koreans between the ages of 25 and 34 years old attained tertiary education, which was the highest compared to any other OECD country. The east Asian country also had the lowest per cent of teens between the ages of 16 to 19 with literacy and numeracy skills below level two.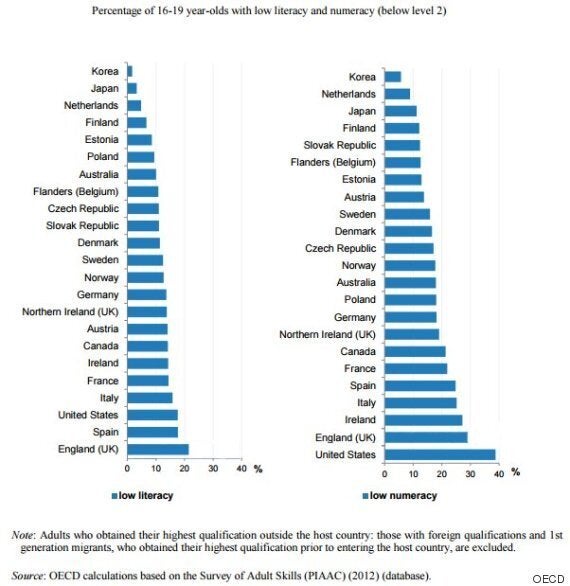 And while South Korea came out on top, England had the lowest rates in literacy, while the U.S. had the lowest rates in numeracy.
"England's teenagers have the worst levels of literacy coming in last place with more than 1 in 5 having a low level of literacy. The country doesn't fare much better in numeracy, coming second to last with more than a quarter of 16-19 year olds lacking basic numeracy skills," the World Economic Forum notes.
The OECD report says 81.5 per cent of Canadian teens between the ages of 16 and 19 have formal education and training, while 18.5 per cent of teens don't.