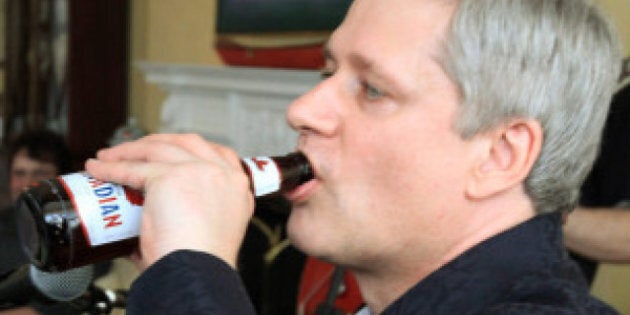 With today marking the first official day of summer, what better reason can you find to knock back a cold one on a sunny patio somewhere?
Canadians don't really need an excuse to drink beer, of course. It's part of our DNA. We are a nation of hops-and-barley lovers, as the stats prove: In 2010 alone, Canadian sales of beer topped $9-billion in 2010, according to the Statistics Canada. In a typical year, Canadians consume more than 70 litres of beer per capita. That's an aquarium's worth of suds, or about 123 pints for every man, woman and child in the country.
Beer is so important that no political leader can run an election campaign in this country without the obligatory photo op in which he or she quaffs a cold one for the cameras to prove their affinity with the common Canadian.
So it's no surprise that a nation with such a big thirst-on for beer would have strong opinions about the libation. And none is as strongly held as the view that Canadian beer outshines American beer on all measures of taste, style and quality.
Problem is, it's not true, says Roger Mittag, founder of Thirst for Knowledge, a firm he bills as "Canada's leading beer education company."
The idea that Canadian brands are better than American brands is a "massive misconception," says Mittag, a consultant who has created a multilevel education program that helps brewers get better results and yields from their brews.
Mittag says there's great quality across the board, no matter what country you're in.
"I'm 100 per cent confident that we're getting beer quality on both sides of the border," he says. "The same thing goes for Mexican beer. A lot of people think a lime goes into a Mexican beer because of the poor water quality — that couldn't be further from the truth."
The reality is that major Canadian brewers of yore, like Sleeman, Labatt and Molson, have been acquired by international companies. Moosehead, the largest Canadian-owned brewer, controls only about 5.5 per cent of the market in Canada.
Where a beer is brewed matters less than how it's brewed, says Mittag, noting quality beer relies on two key aspects: consistency and balance.
"It's the use of high quality products that make a consistent flavour and aroma to every beer when you have it," he says. "You have to have a balance between bitterness and sweetness." It's a mark of a good brewer who knows how to find the perfect medium, he said.
There is one small difference in how U.S. beers are made that distinguish them from Canadian brews: Americans tend to use more corn and rice in their recipes. This lightens the body, allowing for greater drinkability, he added.
In fact, it's not so much a matter of which brand is the best, but rather which style is your preference. "I'm a really big fan of pilsner styles," says Mittag. "I still enjoy a beer that's thirst-quenching, more so to the German style."
Beer choices are more about the occasion, what foods you're pairing them with, and what kind of taste you're looking for. "Everything I do from a beer consumption standpoint is made for an occasion."
Lighter beers, like Corona and Budweiser, are better paired with lighter-tasting foods or bar grub. There's also what Mittag calls a "sessional beer," which has a taste that won't overwhelm your palate.
Canadians are still loyal to the big brands, but have also acquired a taste for the local craft brews: We love our Steam Whistle, but U.S. brewers are giving us a run for our money. With a larger customer base, they have more freedom to be creative and take risks, says Mittag.
No matter what drink you pick, however, it's near-impossible to choose the wrong beer, Mittag insists.
"I'm a big believer that there's no such thing as a bad beer," says Mittag. "You determine what you like."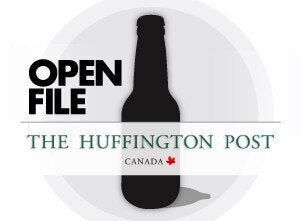 The Huffington Post Canada has teamed up with OpenFile, a collaborative local news organization operating in seven Canadian communities, to look more closely at Canada's thirst for beer.
OpenFile will examine the story of beer as told through the mouths and wallets of Canadians. Using input from the public and a network of professional reporters, we'll get answers to questions such as, what's the cheapest city and province in Canada to get a beer? Has a craft culture emerged and how is it changing beer-drinking habits? Do beer prices fluctuate during those hot summer months?
The result will be an interactive picture of the price and popularity of beer in different cities, and the culture of beer-drinking across Canada.
What's the best and cheapest beer in your city? Files are open and ready for your feedback in each of these cities:
Your city not listed? Tell us the best and cheapest beer in your city through our comments.
Editor's note: An earlier version of this story incorrectly stated annual beer sales in Canada are $10-million. This story has been updated.