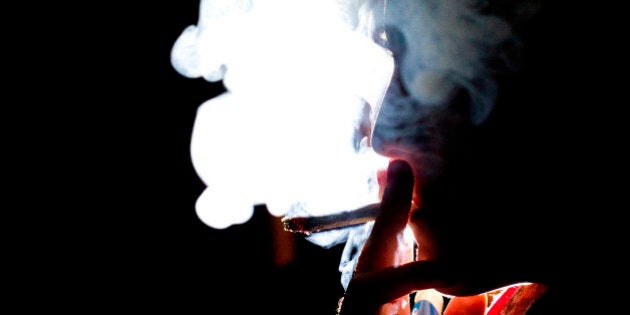 The global drug reform discussion is not just about marijuana.
Countries such as Portugal, Uruguay, Colombia, Mexico, and several Central American nations have or are discussing changing how they deal with illicit drugs. In Portugal, possession of any drug for personal use is legal and Uruguay is expected to soon become the first nation in the world to fully legalize marijuana.
In Canada, while the federal government is firmly opposed, support for overhauling how we deal with illegal drugs comes from groups representing provincial public health officers, front-line mental health and addiction workers, and HIV/AIDS researchers and service providers.
Two former premiers, Mike Harcourt and Ujjal Dosanjh, who was also a federal health minister, former attorney general Geoff Plant, and Vancouver mayors for over 20 years have supported drug policy reform.
"There's the old fashioned alcohol-based response of 'you have to hit rock bottom' before you can get help. Well, post-HIV rock bottom is HIV, overdose and death. It's a ridiculous approach to health care. What are we going to say, we won't replace your hip until the other one wears out? When you can't move, call us?"
They believe that regulation will make it harder to get drugs that are now sold on street corners, in shady back alleys and through dial-a-dope operations. And, they say that fear is the major reason people support prohibition even though reams of evidence show it doesn't fix the problems it is meant to solve.
MacPherson and others, including B.C.'s Chief Medical Health Officer Dr. Perry Kendall, emphasize they are not advocating selling such drugs at corner stores, but creating regulations for each substance based on sound health principles.
Since the legalization last November of marijuana for personal use in Washington state and Colorado, coalition members agree that regulating cannabis will be the first step in Canada.
Plant's ire rises when considering the arguments against legalizing marijuana.
"If we get the regulation scheme right then the people who currently control the market will no longer have an economic incentive," he said. "Almost anything would be better than the status quo and the idea that government is incapable of designing a regulatory scheme that would eliminate the economic incentive for organized crime is to be utterly ignorant and utterly ill conceived."