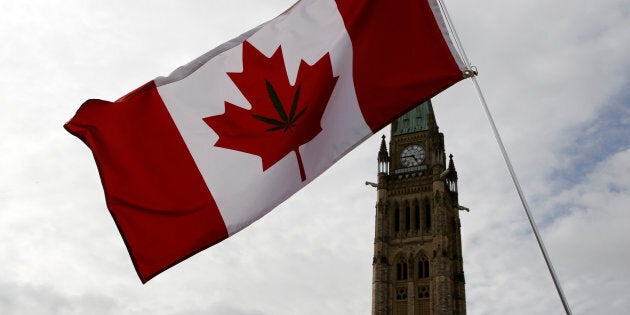 Canadians are almost evenly divided when it comes to the federal government's deadline for legalizing marijuana, a new poll suggests.
While more than half of respondents in an Angus Reid Institute (ARI) poll said they backed the July 1 target set by the Liberals, 47 per cent said they want the legalization of marijuana pushed back.
Breaking down the results based on political affiliations, ARI found that past Conservative voters had the strongest opposition to the Canada Day deadline. Liberal supporters, perhaps unsurprisingly, were the most supportive of keeping the summer date.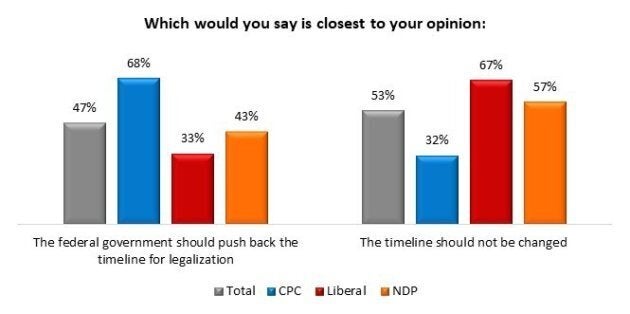 But while support for legalization itself is strong — 65 per cent said they are in favour of it — the ARI survey found that more than half of respondents believe the country's provincial governments are not ready to handle legalized marijuana.
Though the federal government has laid out some requirements in the pot plan, such as setting the minimum age to purchase pot at 18, it has left a lot of the details and processes for provincial governments to sort out.
Fifty-five per cent of respondents in the ARI poll said they were not confident in their province's ability to have a plan before the summer deadline, while 39 per cent said they felt they were adequately equipped.
B.C. and Atlantic Canada respondents seem to have the most faith in their provincial governments' preparations, according to the poll.
In Saskatchewan, however, where the government has not released its full plan, the trepidation is much more pronounced. Only 31 per cent of Saskatchewan respondents said they were confident their province will be ready to handle legal marijuana by next year, while 62 per cent said they were not.
Similar levels of worry are present in Ontario and Quebec, where only 35 per cent and 37 per cent of respondents are confident in their government's preparations, respectively.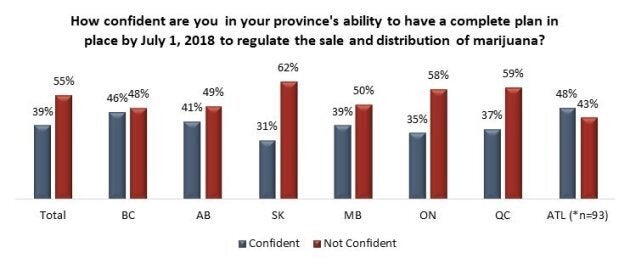 Those sentiments have been echoed by some premiers, who say their governments need more time to prepare for what will be a seismic shift to their provinces. Some police services across Canada have expressed similar apprehension, saying they need more time to train their officers for the new marijuana regime.
"There are too many unanswered questions, too many issues that have not been addressed for us to rush into what is an historic change," Manitoba Premier Brian Pallister said in July, the Toronto Star reported. Manitoba's justice minister repeated those concerns earlier this month while unveiling the province's legalization plan.
Excise tax angers patients
ARI also queried respondents on the government's proposed $1 per gram excise tax on sales up to $10. Four-in-ten said they supported it as is, while 16 per cent said it was too high.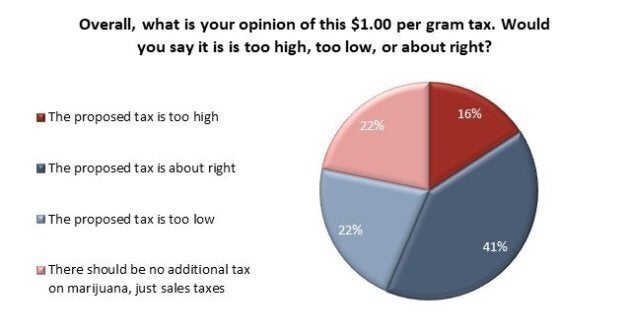 Under the proposal, which Prime Minister Justin Trudeau unveiled at an October meeting with premiers, the federal government and the provinces would evenly split the revenues from the tax. The tax angered some premiers, who argued that the plan was unfair as their provinces would bear the brunt of enforcing the pot plan.
Advocates for medical marijuana patients, who would be similarly affected by the tax, also voiced their opposition to the proposal.
Trudeau said the level of taxation on marijuana and revenue sharing are still matters under negotiations with the provinces. He acknowledged that there will be "significant new costs" associated with legalizing pot and said he's open to provincial arguments that they'll bear the brunt of them.
Thursday's survey comes three days after Bill C-45, the legislation housing the government's legal pot plan, cleared the House of Commons. It will now be reviewed by the Senate, where Conservatives are threatening to hold up its passage.
The Angus Reid Institute's poll was conducted online with 1,510 Canadian adults between Nov. 14-20. For comparison purposes only, the firm says a probability sample of this size would carry a margin of error of plus or minus 2.5 percentage points, 19 times out of 20.
With files from The Canadian Press