 When Elizabeth Monier-Williams started her maternity leave last year, she wasn't aggressively looking for a new job.
But after spending five years in York University's communications department, where — despite great colleagues and a supportive atmosphere — there wasn't much room for advancement, she was ready for a change. So she kept her eye on openings, and when a few piqued her interest, she applied.
"I thought, 'Wow. Those are great opportunities, I can't not throw my hat in," the mother of two told The Huffington Post.
Earlier this spring, she cut her leave a month short, and accepted a more senior position as marketing and communications manager at Toronto-based MaRS Innovation.
Though she says there are "always mixed feelings" about leaving an organization, she didn't feel guilty about using her leave to find a new job.
"The need for challenging and meaningful work is something that resonates with a lot of women," she said. "It shouldn't surprise people if they take the time over mat leave to think about what they want and shift gears so that it works for them."
There is no data on how many women switch jobs while on maternity leave in Canada each year. But anecdotal evidence suggests that while the majority of women (and men) who leave work to care for a newborn do return, stories like Monier-Williams' have become relatively commonplace.
Whether motivated by the desire for a fresh start or the need to find a position that will better support work-life balance, it's a trend that reflects the ongoing erosion of company loyalty in workplaces across the country — and has created an unspoken bias among some employers against hiring would-be mothers.
But as competition for talent heats up, observers say companies that fail to take action to retain new parents do so at their own peril.
(STORY CONTINUES UNDER SLIDESHOW)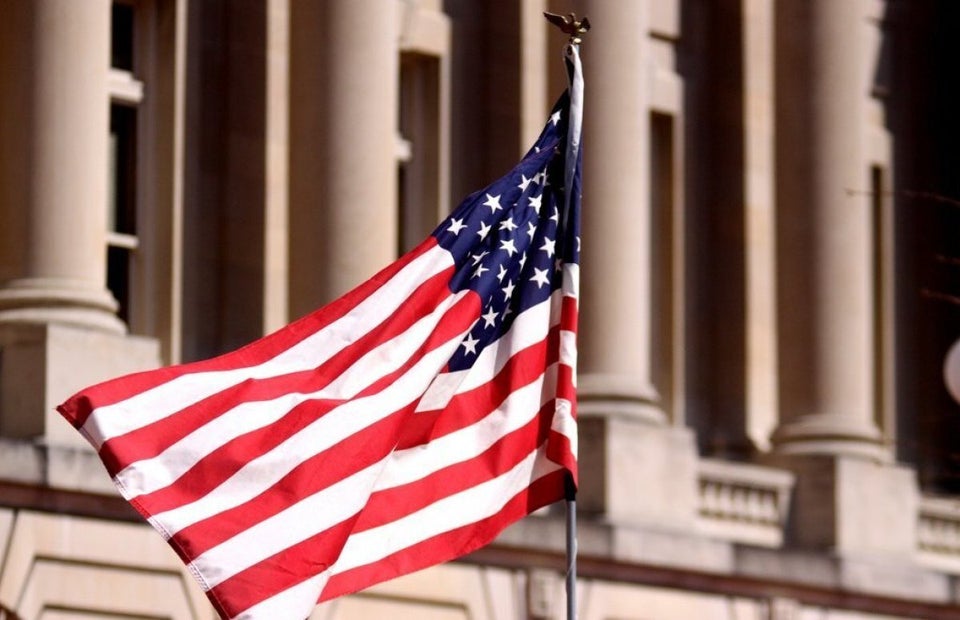 Maternity Leave Around The World (2012)
"It's just the age that we live in, that both companies and employees are willing to sever that working relationship should one of them get a better offer, or the situation change," said Mike Moffatt, a labour expert at the University of Western Ontario's Ivey School of Business.
"The employer has to realize that if they want to keep and maintain a well-trained staff and … have loyal workers that they're going to have to provide those incentives."
There are many reasons why women may switch jobs while on leave, but Alison Konrad, an expert in organizational behaviour at Ivey, says "a lack of challenging and interesting work" is a major one.
"Women who go on a maternity leave from a job where they are feeling plateaued and see few opportunities for growth and development may well use that time to search for another job," said Konrad, who serves as the Corus Entertainment Chair in Women in Management at Ivey. "After all, taking care of your baby is compelling and important. Why would you want to go back to a paid job from that, unless the paid job is also compelling and interesting?"
This can be a particularly strong motivator among high-achieving women (and men), for whom a year away from the office provides a rare opportunity to take a long, hard look at their career path.
"When you're at work, you're so in the thick of it, and it's comfortable. You're used to the job. You know what's expected of you," said Sara, a Toronto-area teacher who recently accepted another position within the school board while on mat leave.
"When you're not there anymore, you're not so ingrained in it. It gives you perspective. It makes sense at that point to go for where your heart might be, or what else you might want, because you're already free."
Though she is looking forward to starting her new job in a few months, the mother of two, who several years ago launched a company that sells baby products, says she is hoping to grow her business to the point where she is able to stay home with the kids.
For Sara, who requested to be identified by her first name only for this article, having another child — and time to think about her next move — has been truly transformative.
"I wouldn't say it's like a mid-life crisis, but there is some sort of crisis happening, because it completely shifts you as a person and your priorities," she said. "I feel like I'm at my end of my teens, when I was trying to figure out who I wanted to be."
A year away from the office — and a new baby at home — can also change the way women are perceived by their superiors.
Jennifer Berdahl, an expert in social power and status in organizations at the University of Toronto's Rotman School of Management, says job-hopping while on leave "could be a very rational reaction to the bias women often experience on the job after they return to work after a maternity leave."
But starting fresh with a new employer, she says, has been identified as one way to avoid this bias, which is sometimes referred to as the "maternal wall."
"When women begin a job after they have already become mothers, they are more likely to be seen as a valued new hire and recruit than a mother," she said. "The fact that they are a mother has not been salient in that work environment. It is one of many background characteristics they were hired with, not a new and featured identity they have in that work environment."
Concern about their ability to maintain work-life balance is another reason why some women leave.
As one Toronto-area lawyer who is currently on mat leave and has been giving some serious thought to finding another job — or career — told HuffPost: "My job isn't 9 to 5. I would not meet my annual targets if I only worked those hours. And, I am constantly 'on call' via BlackBerry."
"When it comes to trying to find more time to spend with a young family, some workplaces aren't conducive to that," she said.
After getting passed over for a promotion, she says loyalty will no longer factor into the equation should another opportunity come along.
All of which presents a challenge for employers, for whom there can be significant consequences when an employee does not return.
According to Corinne Pohlmann, vice-president of national affairs for the Canadian Federation of Independent Business (CFIB), the most common complaint she hears from her members is that they are often kept in the dark about the decision to take another job or become a stay-at-home mom until the end of the leave period.
"Decisions are being made while someone is on maternity leave that aren't necessarily being communicated adequately to the employer," she said. "That can be really frustrating because most [employers] have had to find a way to replace that person from up to a year. So they bring in a temp, and then they have to get rid of the temp when the person comes back."
(STORY CONTINUES UNDER VIDEO)
While Pohlmann says that small business owners wouldn't overtly discriminate against hiring would-be mothers (a practice that would violate Canadian human rights law) she knows the prospect of losing potential employees for a year — or more permanently — occasionally creeps into the decision-making process.
"It's one of those situations where I have no doubt [it] has crossed the minds of some some business employers," she said. "They would never say anything because they know it's illegal, but if there are two or three candidates for a position, then that might be one of the factors that goes into deciding who gets the job."
The potential for discrimination was one of the primary concerns the CFIB raised in 2000, when the federal government extended parental leave benefits, effectively increasing maternity leave in Canada from six to 12 months, she says.
(In Canada, new mothers who have worked 600 hours in the previous year are entitled to 55 per cent of their average income for the first 15 weeks, and the additional 35 weeks of parental leave can be taken by either parent.)
AN OPPORTUNITY FOR BUSINESS
But rather than freeze out would-be parents, experts say it's in the best interest of employers to put policies in place aimed at retaining them by supporting work-life balance, fostering growth — and offering incentives to those who return after taking leave.
Many companies are already trying out various family-focused retention schemes.
At Postmedia Network, for example, the company provides top-ups to mat leave benefits that vary across the organization, which spokeswoman Phyllise Gelfand says are "intended to encourage employees to come back."
But this carrot also comes with a stick.
As she explains, "In the event that an employee receiving this benefit elects not to come back, the top-up is payable back to the company."
In announcing the move, Mike Wilkins, chief executive of Insurance Australia Group, which is a leader in maternity leave benefits, acknowledged that the bonus was "generous," but said it was "about making sure we get quality people coming back to us."
According to Gary Gannage, president and CEO of the Association of Management, Administrative and Professional Crown Employees of Ontario (AMAPCEO), being branded as a family-friendly employer pays off.
Gannage can't recall an instance where a new parent hasn't returned following leave, a record he attributes, in large part, to policies that support work-life balance and generous benefits, which include top-ups of as much as 93 per cent of salary for maternity leave for 52 weeks, and parental leave for 37 weeks.
"As a recruitment tool and also as a retention tool, you have to have progressive workplace policies and entitlements that would enable such individuals to come and work for you, otherwise you're going to lose a competitive advantage to others who have much more attractive workplace policies," he said.
As for new moms and dads looking for a new job while on leave, experts and employers agree that the sooner notice is given, the better, particularly in the age of job-hopping, where quitting is rarely goodbye forever.
Monier-Williams says that giving her former boss an early heads-up, and the fact that the department had found a competent temporary replacement, was part of what helped make her transition a smooth one.
In the end, she says that her team and those in the human resources department were "understanding" when she told them she was leaving.
"It's not the first time they've had that conversation," she said, "and I don't think it will be the last."
Popular in the Community