As a law-abiding news organization, we can't advise you to stock up on illegal weed before it goes legal.
Canada's system for licensing marijuana producers is so tough that there likely won't be enough producers to meet demand when the federal Liberals legalize the herb, say analysts at Canaccord Genuity.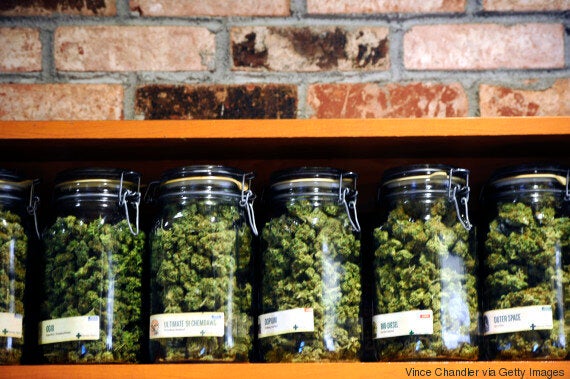 "We believe the rigorous process of becoming a licensed producer of cannabis in Canada imposes significant barriers to entry," analysts Matt Bottomley and Neil Maruoka wrote in a research note this week.
"To date, Health Canada has approved 2 per cent of applications from growers seeking approval to supply the medical market."
Lack of production "will result in a shortfall of supply in the near term," the analysts said, but that would help give the bud a "floor" price of $8 per gram. That's similar in scale to what marijuana sells for on the black market today.
However, a shortage of legal supply could push some buyers back into the illegal drug trade.
It's widely expected that Canada's medical marijuana growers will become major players in the recreational marijuana market, which the Liberals plan to legalize in legislation to be tabled in the spring.
Health Canada's current process for licensing medical marijuana was set up by the previous Conservative government, and has taken criticism from some in the weed industry for being slow-moving.
It's unknown how the program will change under the Liberals' planned legislation.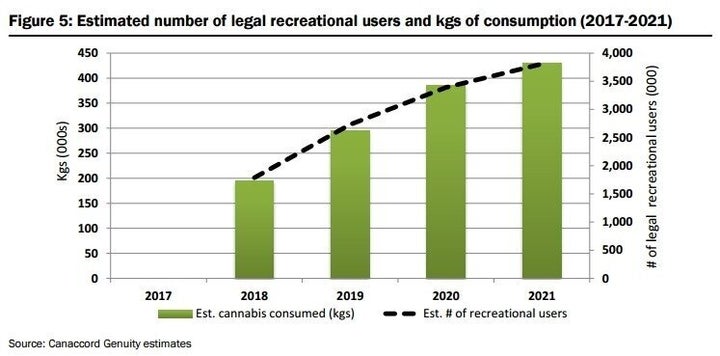 The Canaccord report also predicted that legal marijuana sales would reach $6 billion in Canada by 2021, assuming sales begin in 2018.
That's a similar estimate to one put out by auditing house Deloitte last month, which saw initial sales between $5 billion and $8.7 billion annually.
That would make the legal marijuana market similar in size to hard liquor sales or wine sales.
Canaccord sees the number of marijuana users rising steadily in the first years of legal weed, to nearly 4 million.
In all, the economic boost to Canada from a legal pot market will be as much as $22.7 billion annually, Deloitte said, when including things such as growing and distribution, pot paraphernalia sales, and increased tourism and business taxes.
A survey from Forum Research last year estimated the marijuana market in Canada would have eight million customers. But Canaccord sees far fewer marijuana consumers, estimating there will be just short of 4 million after four years of legal marijuana sales.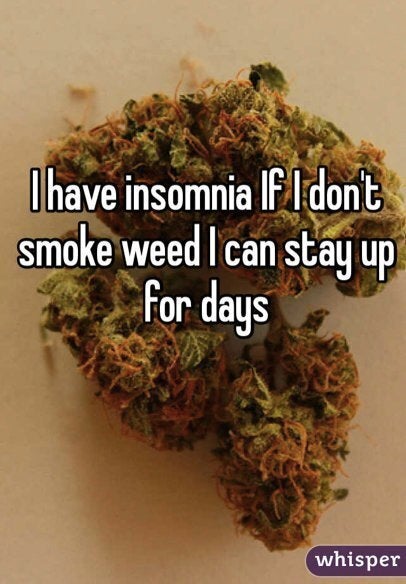 Medical Marijuana Users Share Secrets
Popular in the Community