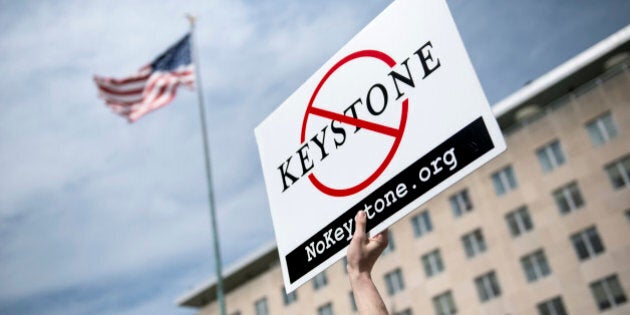 As the U.S. Senate inches closer to a vote that could force the White House to make a decision on the Keystone pipeline, Canada may use the North American Free Trade Agreement to sue the U.S. over the issue, according to news reports.
The news comes as the U.S. Senate inches closer to a vote on the pipeline that could potentially embarrass the White House.
According to news reports, Reid initially expected it to be a non-binding, symbolic vote that would likely show a majority of U.S. senators in favour of the pipeline. But the latest reports suggest it could be binding legislation that would require the president to make a decision.
The Post notes that former prime minister Brian Mulroney, who first signed a free trade deal with the U.S., is among those arguing Canada could successfully sue the U.S. over Keystone.
Mulroney and others argue that the delay amounts to a restriction on the export of Canadian energy to the U.S. Under NAFTA, the U.S. was given unfettered access to Canadian energy, including in emergencies, in exchange for which Canada was given full access to U.S. energy markets.
Under NAFTA, a bi-national arbitration panel has the power to make binding orders on member countries.
Derek Burney, a former Mulroney chief of staff who was instrumental in NAFTA negotiations, said Canada would have a strong case at the arbitration panel, but since the U.S. hasn't rejected Keystone XL and only delayed a decision, the White House could argue it's simply following necessary procedures.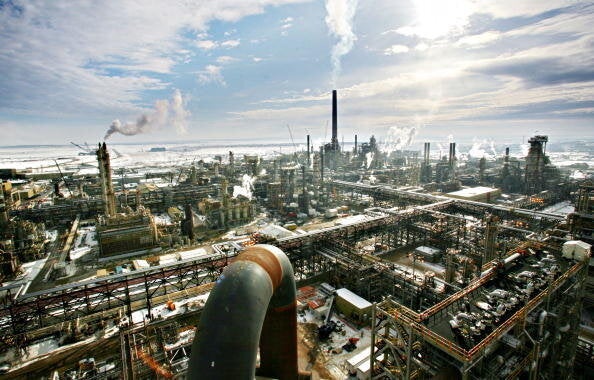 Wildest Pictures Of The Oil Sands