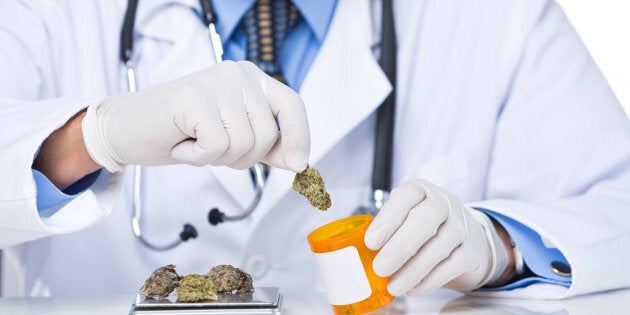 Despite calls from the national doctors' association to end Canada's medical marijuana system, Health Canada announced this week the existing framework will continue after recreational cannabis is legalized.
Last month, the Canadian Medical Association called for Canada's medical marijuana system to be phased out after Oct. 17.
The continuation is good news for Michael Birch*, who lives in Edmonton and works as a pipe fitter. He takes cannabis for chronic pain, and is coming up on two years as a medical marijuana patient.
"I've found it extremely helpful in my life, I've definitely found it's turned some things around for me," he told HuffPost Canada.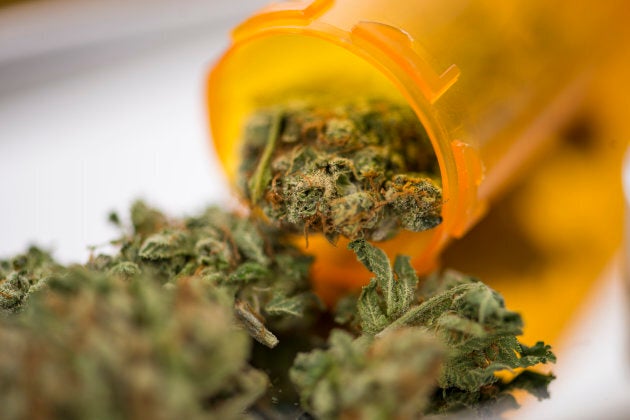 But, he said, it's not for everybody.
"If you're using it for medicinal purposes, you should be getting a doctor's advice."
Doctors acting as marijuana 'gatekeepers': CMA
A statement from the CMA provided to HuffPost Canada on Thursday says many doctors are uncomfortable recommending or authorizing medical marijuana use.
"The CMA remains concerned about the lack of clinical research, guidance and regulatory oversight for cannabis as a potential medical intervention," the statement says.
It says doctors have had to act as "gatekeepers" for cannabis, which "has not undergone established regulatory review processes required for all other prescription medicines."
Despite this, Health Canada announced this week that the existing system for medical patients will continue once recreational marijuana is legalized, but will be reviewed at some point over the next five years.
It said in a statement that new regulations will create a new research license, and will help streamline the research process for cannabis producers.
A page on the CMA's website outlining the association's position on marijuana says that cannabis may provide relief for some patients with chronic disease or terminal illness, there isn't enough evidence about the risks and benefits, as well as interactions with other medications.
"With the legalization of cannabis now underway, we believe that a separate regulatory framework for medical use is no longer necessary, and look forward to working with the federal government to eliminate this framework as soon as possible."
..to create this kind of level of fear in patients is not only unnecessary, it's irresponsible.James O'Hara, Canadians for Fair Access to Medical Marijuana
James O'Hara, president and CEO of Canadians for Fair Access to Medical Marijuana, said a big issue for patients is access to specific strains of cannabis that have been developed to treat their conditions, such as for anxiety, chemotherapy-induced nausea and vomiting, and seizures.
"...there's no guarantee whatsoever that these strains will be available in a non-medical context," he said.
"What I worry about when it comes to this potential cessation of a system like this is simply the lack of availability of those strains that are very important to specific conditions."
"For the CMA to take the position that patients should self-medicate by going to a non-medical source is quite frankly shocking to me. And to create this kind of level of fear in patients is not only unnecessary, it's irresponsible."
O'Hara said that despite the fact that marijuana has been a banned substance for nearly a century, there's still a wide body of medical research on cannabis available.
"There have been studies already done in the past, there are studies going on now, and there will be studies going on in the future," O'Hara said.