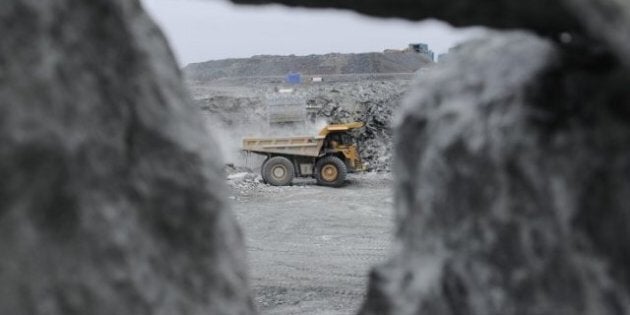 Corruption in Canada's mining industry is worse than in some African and Latin American countries, says a new survey from the Fraser Institute.
The study notes that Chile and Botswana have the fastest-growing resource sectors on their respective continents, suggesting a link between economic growth and lack of corruption.
The Northwest Territories ranked as the most corrupt in Canada, with fully 16 per cent of respondents saying corruption would keep them from investing in the area.
Sweden, Norway and Finland, as well as the U.S. states of Minnesota and Missouri, were ranked as the least corrupt in the survey that looked at 93 countries and sub-national areas and surveyed 802 mining companies worldwide.
Most of the developing world, and some developed countries such as Poland and Spain, ranked worse than any Canadian province.
It's a surprising result that suggests some Canadian jurisdictions may have a way to go in ensuring confidence in their mining sectors, and it indicates that controversies surrounding Canadian mining companies may go beyond concerns about their operations abroad.
But in a 2009 report on corruption in mining, Ernst & Young reported that heavy regulation may also be to blame. Mining is among the most heavily regulated industries in the world, and "as a result, officials who have the power to block, delay or frustrate a project may attempt to solicit bribes for the benign exercise of that power."
The report also suggests that corruption may not be worth it, financially.
"The impact of such activities can seriously degrade a company's share price and potentially trigger costly shareholder or other litigation," the report stated. "Furthermore, the time spent by management in attending to investigations, press inquiries or regulatory processes can distract management from the business of developing or operating a mineral property, or exploring for new properties."