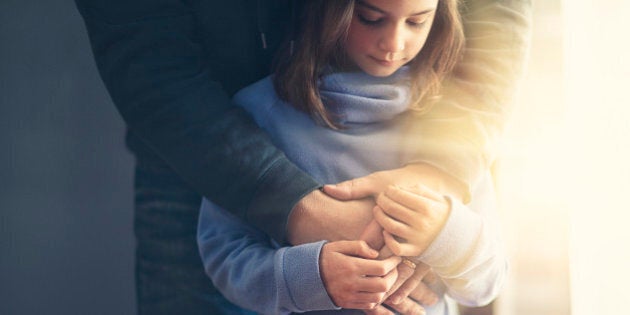 Whenever I meet someone of Latin descent and they hear my last name, they almost always say something to me in Spanish. I used to laugh when I told them I don't know the language, but lately, I've been more embarrassed by it.
I'm half Latin -- my mom is Canadian of English descent and my dad is from Argentina. But even though being Latin is in my blood, I don't know a thing about the culture, the language, the way of life.
When my parents met, my mom barely spoke Spanish and my dad didn't know a lick of English. Despite the language barrier, they somehow became a couple, and my dad moved to Canada, leaving his family, including a brother and his parents, behind in Buenos Aires.
They split up and divorced when I was a child, but even when they were together, Spanish wasn't spoken at home. My dad fully integrated into his new Canadian life, which included learning English perfectly.
I think I was too young then to ask questions about where he grew up, what life was like in Argentina, what his family was like and why he didn't teach me and my sister Spanish.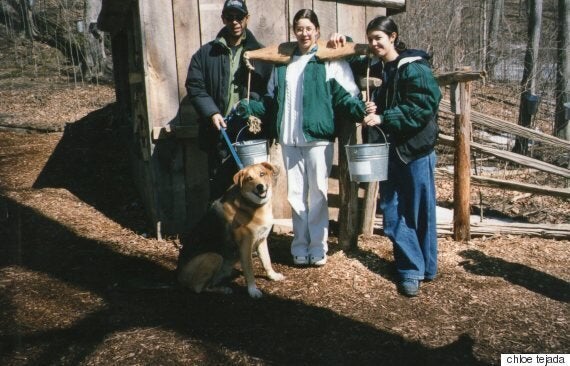 The author (far right) with her sister and father.
Growing up, I saw my dad occasionally but he was a tough person to talk to. Friendly silences were more common than raucous conversations over the dinner table.
When I was 16, my dad remarried. She brought us closer together, and I learned a bit more about my dad just by watching him interact with friends, some of whom were also Latin and Spanish. But he kept that part of his life separate from me and my sister -- we were always on the outside looking in, and I realized that my dad had a whole other life that I didn't have a clue about.
That life was hidden from me, whether on purpose or not, and I was never shown the "Spanish" side of him.
My dad died when I was 26 years old, about a month after he was diagnosed with cancer. The last time I saw him, he was in the ICU, hooked up to a bunch of machines that were helping him breathe. That was the first time I had seen him in six years.
When I was 20, he announced that he and his second wife were getting a divorce and he was moving back to Buenos Aires. We kept in touch via email, but it became more sporadic as the years wore on.
A few months before he died, he moved back to Toronto, hoping to... well, to be honest, I'm still not sure what he was hoping to do.
In our last conversation with each other, we didn't talk about his health, or about the past six years he'd spent in Argentina. We mostly talked about trivial things like my job, my volunteer work and movies we were currently into.
"What really bothers me is that I feel like I don't know a big part of myself."
Looking back on that half hour chat, I regret not asking him about his life back home -- whether he missed it and his family, if he had friends back there he was thinking of and if he ever wished me and my sister had visited him. (I did go to Buenos Aires once -- as a baby.)
In our emails to each other while he was living in Buenos Aires, we chatted about our lives, our work, our disappointments and our happy moments. He told me he wasn't happy at work, but he was grateful to be back home, reconnecting with a brother who he had been separated from for decades, and spending precious time with his parents and other old friends and family members.
At one point, he even had a girlfriend, and he sent me pictures of her. I was happy that he seemed to finally be at peace. It seemed he was where he was supposed to be.
I learned a bit more about life in Argentina -- my dad told me he was worried about the bad economy and government corruption; how hard it was to find a well-paying job; the difficulty in obtaining good health care; the challenges in buying property. Sometimes he would mention wanting to come back to Canada, that he missed it, and us. I never offered to visit him. I was stubborn and didn't want anything to do with his new life there.
Now that he's been gone for almost six years, I'm just beginning to realize all I've lost and missed out on.
I don't know his parents (technically his step-parents -- both his birth parents died a few years apart when he was a child), or his extended family. (I recently spent some time with his brother, who visited us last year.) I don't know much about his life there, before he came to Canada and after he left.
I don't really know my dad at all.
But what really bothers me is that I feel like I don't know a big part of myself. A huge chunk of me is missing and I don't know if I'll ever find it. I don't know what it's like to be an Argentinean: how we speak, what we eat, how we express ourselves, how we love, what we celebrate, how we pray, how we play.
And I blame my dad for not showing me this side of his life, which is also my life. So, while I know I'm half Argentinean, I feel like I don't have the right to call myself that because I don't know a thing about being one.
There are only a couple things that are typically Argentinean that my dad taught me about: their love for dulce de leche (a delicious treat I use in baking), their obsession with soccer (although my dad was more of a basketball fan) and their love for meat -- specifically, steak.
That's it. That's all I know.
My mom sometimes tells me to go to Buenos Aires to visit my uncle and the rest of his family. She tells me that the city is beautiful, vibrant and full of culture. I'm thinking about it, but I'm scared to go.
I'm scared of all the ghosts my dad left behind. I'm scared of confronting them. I'm scared of finding out who my dad really was.
But mostly, I think I'm scared to find out what I'll learn about myself and who I really am. And that's OK. Maybe I'll find peace there. I hope I do.
Born And Raised is an ongoing series by The Huffington Post Canada that shares the experiences of second-generation Canadians. Part reflection, part storytelling, this series on the children of immigrants explores what it means to be born and raised in Canada. We want to hear your stories -- join the conversation on Twitter at #BornandRaised or send us an email at bornandraised@huffingtonpost.com.
Follow HuffPost Canada Blogs on Facebook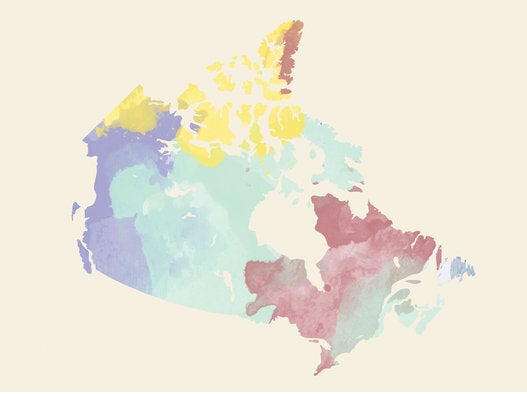 Who Are Second-Gen Canadians?