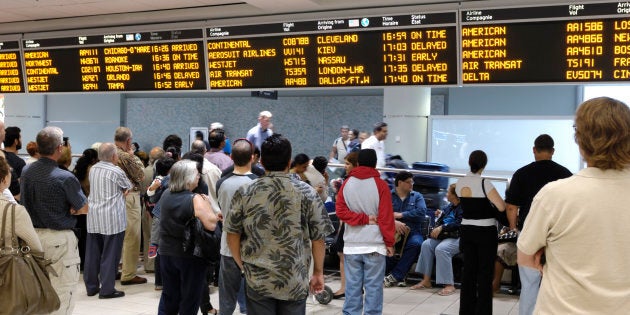 Canada's dependence on immigration for population growth — and economic development — has hit an all-time high.
According to a National Bank of Canada analysis of Statistics Canada data, immigration now accounts for three-quarters of Canada's population growth, up from less than half in the early 1990s.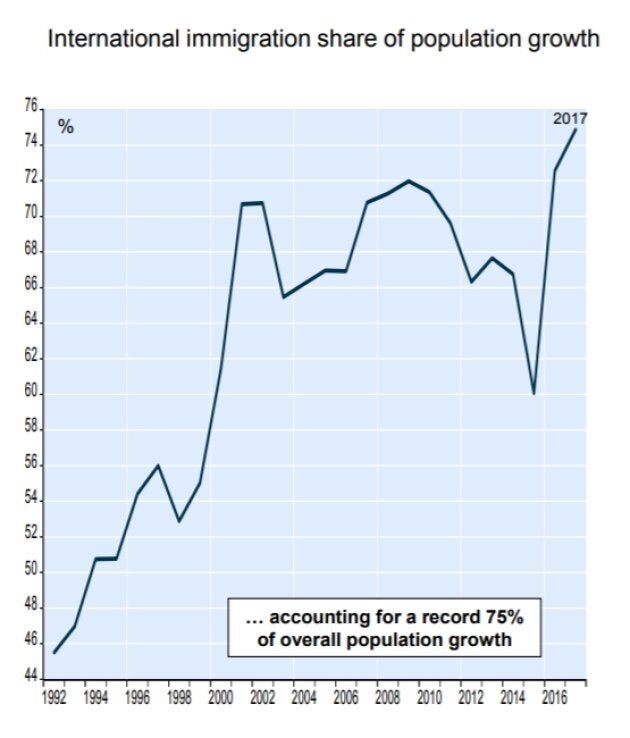 Canada's population grew by 1.2 per cent over the past year, nearly double the 0.7 per cent rate of the U.S., National Bank said.
Things vary widely at the provincial level. Ontario saw the strongest population growth over the past year, rising by 1.6 per cent, followed by British Columbia, whose population grew by 1.3 per cent.
Alberta and Quebec continued to lose population to other provinces, but international immigration made up the difference and the provinces' populations grew by 1.2 per cent and 0.9 per cent, respectively.
Watch: The story of Canada is the story of immigration, says immigration minister
"The good news is that all provinces benefited from net international immigration, which was up 0.9 per cent nationally," National Bank economists Krishen Rangasamy and Marc Pinsonneault wrote.
For decades, Canada's immigration rate hovered around 250,000 people per year, but the Liberals raised that number to 300,000 for 2017. They are expected to announce a target number for 2018 in November.
450,000 immigrants a year?
Experts argue Canada should take in an even larger number than the country's current 300,000 cap. The federal government's economic advisory council suggested in 2016 that Canada raise the immigration level to 450,000 per year.
In a report issued this week, the Conference Board of Canada backed that number — but only, it said, if Canada does a better job of economically integrating migrants.
Increasing the number of migrants to 450,000 would help Canada solve the problem of an aging population and rising health care costs, the Conference Board said in its report.
It would boost economic growth, to an estimated 2.05 per cent per year between now and 2040. That's 0.2 percentage points higher than the estimated 1.85 per cent growth at current immigration levels.
Solving the aging population problem
But perhaps the largest impact would be on the pressures Canada faces from an aging population. If the immigration rate were boosted, seniors would make up 22.5 per cent of Canada's population in 2040, down from 24 per cent without the boost.
"And since immigrants tend to be younger than the national average, health care costs as a share of provincial revenues would decrease by 2 percentage points to 40.5 per cent in 2040," the report said.
But the report noted that increased immigration levels could actually shrink per capita GDP — that is, the amount of wealth created per person could come down, because newly landed immigrants tend to earn less than average.
And the report urged policymakers to put more focus on integrating migrants to Canada.
"Immigration makes an immense contribution to Canada's economy, but the employment barriers that newcomers experience are preventing Canada from fully reaping the economic benefits," said Kareem El-Assal, senior research associate for immigration at the Conference Board.
"Conversations on Canada's future immigration levels should go beyond the numbers to include how Canada can better integrate immigrants into the labour market."
Popular in the Community