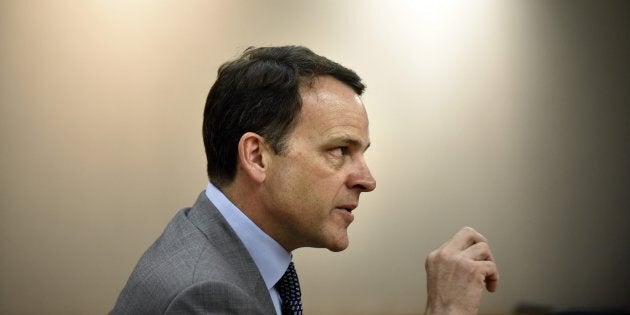 The head of Canada's government-run mortgage insurer buried an interesting nugget in a speech he delivered Wednesday to an Australian audience.
"The dream of homeownership may be fading for some" in Canada, Evan Siddall, the CEO of Canada Mortgage and Housing Corp., told a housing conference in Sydney by video.
"Housing affordability has become a serious problem in our major cities, a factor that may help explain why homeownership rates have been declining," Siddall said, according to a transcript of his remarks.
"This is not a phenomenon specific to Canada and Australia, but is being experienced in other industrialized economies as well."
Watch: 3 questions to answer before deciding whether to rent or buy
Data from the most recent census shows that, for the first time in decades, Canada's home ownership rate declined between 2011 and 2016. In 2016, 67.8 per cent of Canadian households owned their own homes, compared to 69 per cent in 2011.
Years of rising house prices have started pushing some people out of the market. Census data shows that 50.2 per cent of millennials owned their own home at age 30, less than the 55 per cent among boomers a generation earlier.
The decline in ownership comes at a time when rising prices have pushed affordability to its worst level in decades, at least in Canada's priciest cities. Toronto house prices are the least affordable they have been in a quarter century, while some measures suggest Vancouver's affordability is the worst on record.
Earlier on HuffPost Canada:
The government will spend billions repairing 300,000 existing affordable housing units and building an additional 100,000.
In his speech Wednesday, Siddall described the housing strategy as a "game-changing" program that aims to reduce the number of households in 'housing need" by 530,000.
But some critics have said the strategy, with its focus on low-income households, will do little to help with housing affordability for the middle class.