Finance Minister Bill Morneau is urging Canadians to just wait and see after his changes to mortgage rules failed to cool down home prices in certain cities across the country.
In December, Morneau announced that mortgage holders would need to make minimum down payments of 10 per cent on any portion of a home's price above $500,000, up to $1 million.
The presumable aim was to cool down staggering home prices in some of Canada's hottest markets — but that hasn't happened yet, and the rule has been in effect since Feb. 15.
In fact, things seem to have gone the other direction in certain cities.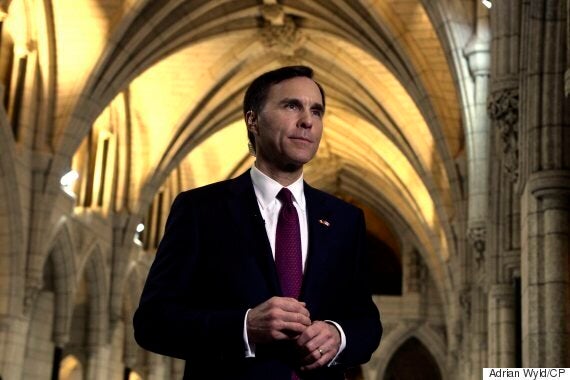 Regardless, Morneau is optimistic that the new rule will have some impact down the road.
"We're only one month into that change, we hope that change, and we expect that change will have some impact," the finance minister told Business News Network (BNN) on Friday.
"We want to make sure that our housing market stays one that is working effectively. And as we see challenges, we will of course think about ways that we can respond that ensure that our market remains stable."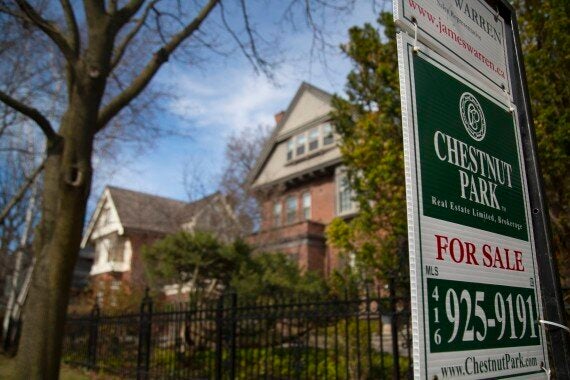 The delayed reaction from the rule isn't entirely unexpected. Last month, National Bank economist Marc Pinsonneault said anyone who secured a mortgage prior to Feb. 15 could take until July 1 to purchase a home.
But experts question whether the change will have its desired impact at all.
UBC professor Tsur Somerville told The Huffington Post Canada that it's "going to have less of an effect than in places where the economy is weaker."
For example, in a city like Calgary, where housing sales fell 11 per cent in March compared to a year ago, Somerville said the new rules won't do much for prices.
"If there is going to be any effect, it's going to be dampening the demand in those places," Somerville said.
"Where housing markets are weak and people are concerned about their resources, asking them to put more money down [on a mortgage] is going to be more problematic."
Calgary, it said, would be hit hardest.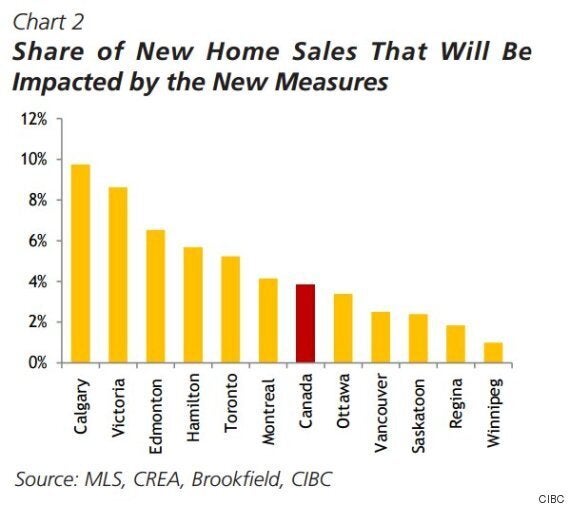 And even if the new rules do make a difference, they're "small potatoes" compared to changes the Conservatives brought in, Somerville added.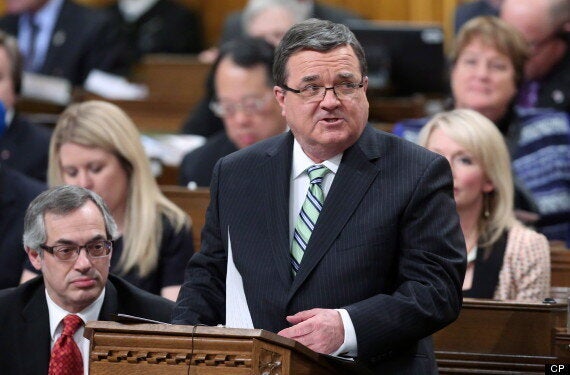 He also reduced the limit of how much homeowners could borrow on the value of their homes, changing it to 80 per cent instead of 85 per cent.
Those changes appeared to affect even Vancouver, where sales fell as much as 31.3 per cent in December 2012, compared with the previous year.
"Because those changes are sort of an order of magnitude higher than these ones, it's hard for me to see where the change is really going to come from," Somerville said.
CORRECTION: A previous version of this story stated that the average price of a detached home in Toronto was $1.8 million. It is, in fact, $1.17 million.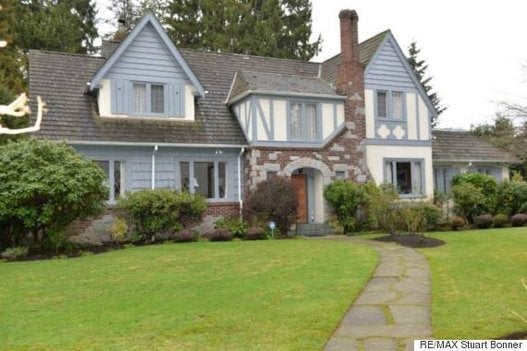 Craziest Vancouver Real Estate Stories Of 2015