A major Canadian bank has put a number on the effects of the federal government's new mortgage rules.
It's a negative one for resales. It's a smaller one — and not exactly a drop — for benchmark prices.
The new rules could also slow benchmark price growth from 9.5 per cent to 1.6 per cent in 2017, the report said.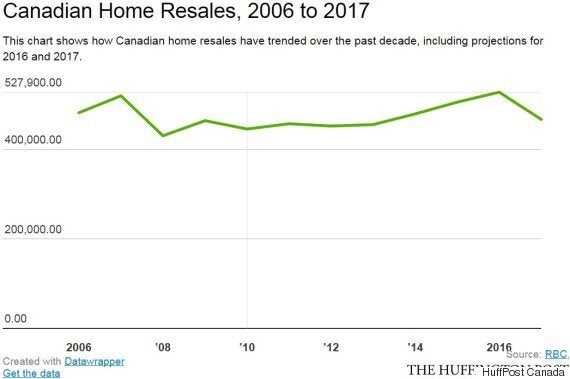 The new rules require that buyers who put less than 20 per cent down undergo a "stress test" when securing a mortgage.
They must first qualify at their lender's negotiated rate — which could be as little as 2.5 per cent — but they also have to qualify at the Bank of Canada's posted rate for a five-year conventional mortgage. That number is currently 4.6 per cent.
The bank said that pull would affect about one in five Canadian sales.
Between one-third and one-half of these buyers will no longer qualify for a mortgage on the same terms they would have under the old rules. Most are first-time homebuyers, RBC economist Robert Hogue noted.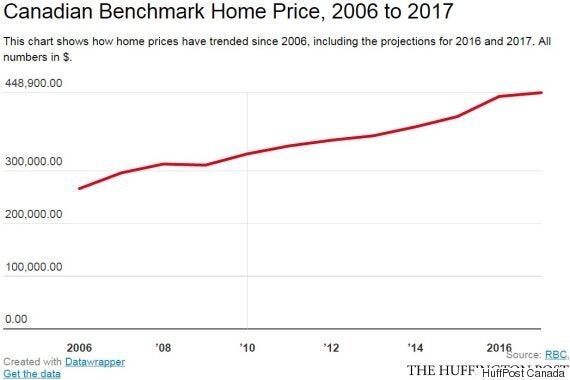 A drop in resales is expected to be most pronounced in B.C. next year, where they're projected to drop by 23.8 per cent. Prince Edward Island follows at at 21.1 per cent.
Home prices are expected to drop most sharply in Newfoundland and Labrador, where they're expected to fall by 5.2 per cent. The next-steepest drop is expected in Alberta and Saskatchewan and -1.9 per cent and -1.7 per cent, respectively.
The benchmark price in B.C. is projected to grow by 1.9 per cent in 2017 — a significant softening from growth of 20.5 per cent this year.