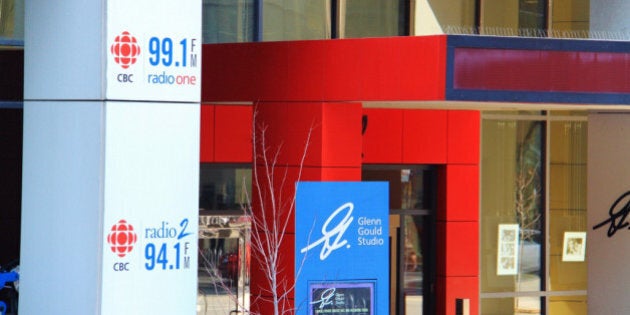 Canada must be "a 'Nation in arts', a leader in the field." Those are the words of the Governor General's Performing Arts Awards Foundation. The Liberals, under Justin Trudeau's leadership, are determined to make this happen, determined to make Canada, more than ever, a place where cultural expression is created and enjoyed whatever its roots, foreign or domestic.
After all, that's what Canadians want: today more than ever, we love the arts for the joy they bring us, and for being a true and lively reflection of our diversity and identity. Arts and culture are also a powerful economic lever, a source of inspiration that makes our whole nation more creative and innovative, a generator of jobs for the middle class and those who aspire to join it. And to promote Canada abroad, what excellent ambassadors our artists and creators are!
However, our cultural policies need to be adapted to the challenges of the day -- especially the digital revolution. In Canada, arts and culture are at a crossroads. They can either move forward or backward, depending on the choices we make. For them to move forward, it will be more than ever necessary for the federal government to play a leading role.
Yet the Conservative government's neglect of our national cultural institutions has reached such proportions that it threatens their very survival: funding cuts to the Canadian Broadcasting Corporation, National Film Board and Telefilm Canada; a stagnant budget at the Canada Council for the Arts; erosion of Crown Corporation autonomy; lack of investment in cultural infrastructure; halted cultural diplomacy ... these harmful actions have severely damaged all of our cultural communities. The Liberal Party will cancel those unfortunate Conservative decisions and give our country a new cultural impetus.
We will not abandon our national public broadcaster. And we will do more than just reverse the Conservative 115 million-dollar cuts: we will invest 150 million dollars annually in CBC/Radio-Canada so that the broadcaster can accomplish its crucial mission and adapt to the new digital environment.
The Canada Council for the Arts is a spectacular contributor to the development of artists, creators and cultural organizations and to the recognition of Canadian talent all over the world. A Liberal government will provide the Council with the means to drive the new cultural impetus our country needs, doubling the Council's annual funding from 180 million to 360 million dollars.
Because we believe in the future of Canadian filmmaking, we will raise Telefilm Canada's and the National Film Board's annual funding by 25 million dollars.
We will invest 25 million dollars per year to return culture to its proper place in Canadian diplomacy, and to promote Canadian creativity and identity on the international stage.
We will increase funding for Young Canada Works, in order to prepare the museum sector for succession.
We will invest in our cultural infrastructure, museums, cultural centres and performance halls, as part of an unprecedented ten-year, 20 billion-dollar investment in social infrastructure.
Canada is blessed with strong assets: a vast territory, abundant natural resources, a democratic federation, quality education systems, two official languages that are international languages, a diverse and multicultural population that gives our country access to every continent, indigenous peoples that are a reflection of our past and, through their youth, also represent the future. But there is another asset that must not be overlooked, one that is essential for our success: our artistic creativity, abundance of talent and rich cultural expression.
So this is the Liberal vision, the vision of Liberal Leader Justin Trudeau. And this is the Liberal Plan that will turn the vision into a tangible reality, one that will benefit the whole of Canada.
Hedy Fry, Liberal candidate for Vancouver Centre
Joanne Levy, Liberal candidate for Selkirk-Interlake-Eastman
Tim Louis, Liberal candidate for Kitchener-Conestoga
Nadine Medewar, Liberal candidate for Hochelega
Marie-Josée Normand, Liberal candidate for Montmagny-L'Islet-Kamouraska-Rivière-du-Loup