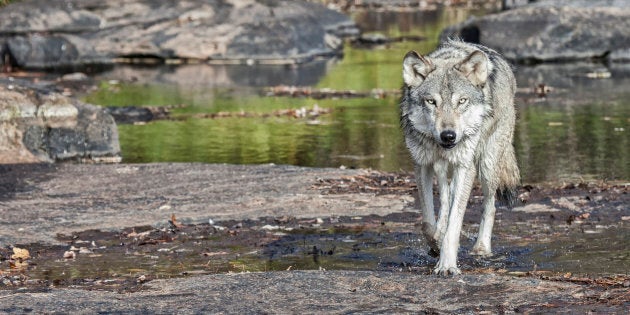 Nothing could have prepared Cristina Blackmore for what was to happen that summer afternoon. Her beloved border collie, Dulce, was busy chasing ground squirrels in the horse corral next to their house. Suddenly Dulce ran to her and dropped to the ground, writhing in massive convulsions. The veterinarian arrived 15 minutes later but nothing could be done: Dulce died in Christina's arms as her grandchildren looked on in tears.
Post-mortem examination confirmed that Dulce was a victim of strychnine poisoning. Tragedies like this one happen every summer in Canada, as pets accidentally ingest poisons that are legally set out in baits intended for wolves and coyotes.
Most people are shocked to learn that Health Canada still allows the use of strychnine, sodium cyanide, and Compound 1080 to kill predators such as wolves — an archaic, inhumane, and unnecessary practice that poses a deadly threat to wildlife, pets and children.
Strychnine is a deadly neurotoxin made famous in film and literature, featuring prominently in several of Agatha Christie's murder mysteries, and more recently identified as the likely culprit for King Joffrey's death in Game of Thrones. It is best known for its gruesome method of death, producing some of the most dramatic and painful symptoms of any known toxic reaction. When inhaled, swallowed, or absorbed by the nose and mouth, it causes extremely painful muscular convulsions, ending in asphyxiation. Strychnine is used in Alberta as part of its wolf kill program, and in Saskatchewan to kill gophers, ground squirrels and other small animals.
There is growing scientific evidence that killing predators such as wolves and coyotes does not reduce predation on livestock.
Sodium cyanide is another poison used in Alberta to kill wolves and coyotes. It causes violent and painful convulsions, severe anxiety, and loss of bodily control as it attacks the heart, circulatory system and central nervous system. This poison is most often used in a device called an M-44, also known as a "cyanide bomb". Sodium cyanide is extremely poisonous and can kill all warm-blooded animals - including humans - if swallowed, inhaled or absorbed through the skin.
Compound 1080 — sodium monofluoracetate — may not have the widespread recognition of the two previous poisons, but it is just as deadly. It has no antidote, and is toxic to mammals, birds, fish and invertebrates, creating a high risk of residual poisoning for scavengers and many other species.
Compound 1080 is currently authorized for use in Alberta and Saskatchewan to kill wolves and coyotes. The poison is placed in meat baits set out to lure in predators, or placed in collars worn by livestock such as sheep. Manitoba and B.C. have discontinued the use of Compound 1080.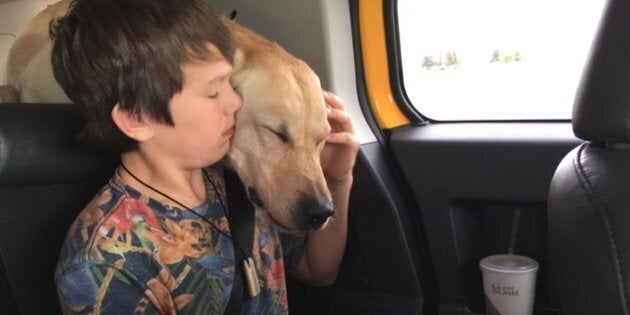 Although these poisons are intended to target wild predators, their indiscriminate nature also results in the death of non-target species. A review of Alberta's wolf reduction program in the Little Smoky woodland caribou range between 2005 and 2012 reported 154 wolves killed by poison, and 180 "non-target" animals including lynx, coyote, fox, ravens, fishers and martens. Carcasses containing Compound 1080 and strychnine can be toxic to scavengers, causing secondary poisoning through the food chain.
Pesticides represent over 30 per cent of the accidental poisonings identified in livestock, companion animals, and wildlife in western Canada since 1998.
It is time to end the cruel, unethical, and unnecessary poisoning of predators and pets in Canada.
Alberta's five-year use permit for strychnine expires Dec. 31, and Health Canada is currently re-evaluating certain uses, with consultation and a proposed decision scheduled for early 2018.
Help us to make Canada poison-free for wolves and other wildlife. Please take action today and ask the minister of health to bring an end to the use of these poisons.
Learn more about a dog and boy who encountered a cyanide trap in April:
Popular in the Community