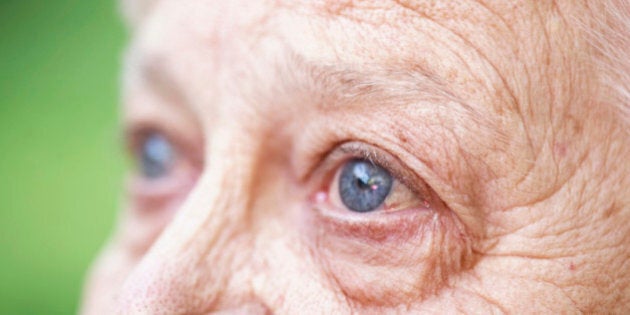 This campaign season, HuffPost Canada is going past the sales pitch, away from the attacks and beyond the ballot.
Our Beyond the Ballot series is deep diving into three major problems facing Canadians: climate change, housing insecurity, and elder care. This election is our opportunity to join forces and figure out how to solve them.
Statistics Canada recently released new data which, for the first time in Canadian history, shows that seniors outnumber children aged 14 and under.
By 2036, seniors will make up about 25 per cent of our population. And this trend is only beginning. This demographic shift will have many consequences, but the most alarming is that more people will be living with dementia, a debilitating disease that causes a decline in memory, thinking skills and the ability to do daily tasks. There is no cure.
More people with dementia means greater costs for our economy and health-care system which, over the next 25 years, are expected to rise almost tenfold, from $33 billion per year today to $293 billion per year.
Most of these costs are incurred by family members who provide the bulk of care and eventually, round-the-clock care because of the progressive nature of the disease. In a single year, Canadians lost $11 billion in income and 230,000 full-time jobs in caregiving hours.
Dementia is not only a costly disease that will continue to cut a deep swath across our country, but its causes continue to baffle researchers despite scientific advances. No new drug for treating dementia has been approved in 12 years and a cure seems years away.
The Pan American Health Organization (PAHO), of which Canada is a member, has just adopted a Regional Plan of Action to curb the impact of dementia that affects 9.4 million people in the Americas today and is expected to grow to almost 30 million people by 2050.
That's what Canada needs: a pan-Canadian response. While each province and territory provides dementia treatment and support services, more can be done under the framework of a national dementia strategy. Other member countries of PAHO -- including Argentina, Mexico and the U.S. -- have implemented national strategies.
To get there, we need to bring all the voices to the table, especially Canadians facing the daily challenges of this unforgiving disease. That's the only way to ensure we have consistent and integrated care across the country for all Canadians, from initial diagnosis to end of life.
And that's why the Alzheimer Society wants the next Government of Canada to support and fund a Canadian Alzheimer's Disease and Dementia Partnership to bring together researchers, clinicians, policymakers, industry and the community to work alongside people with dementia on a national strategy focusing on research, prevention and living well.
A national dementia strategy requires leadership and commitment, engagement and partnership not only from people with dementia but by every group involved in their care.
Canadians are getting older, living longer and having fewer babies. We don't know how many more Canadians will live with undiagnosed dementia because of their lack of understanding about the disease or fear of the stigma associated with it.
Too often, we hear about the incoming tsunami, the rising tide of dementia and the dementia crisis. The reality is that it's here already.
The need for a sustained commitment to a national dementia strategy has never been more urgent. It must become a public policy priority. Without swift action, dementia will continue to be the biggest social and economic crisis for our country, its communities and families.
The evidence supporting a national dementia strategy for Canada is clear.
Now we need our new federal government to act.
Some issues go beyond talking points. Tell us what they are on Twitter or Facebook with the hashtag #BeyondTheBallot.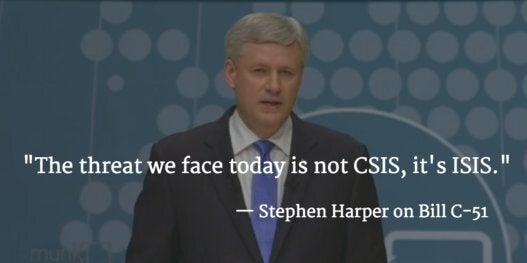 Best Quotes From Canada Election Munk Debate On Foreign Policy
Popular in the Community