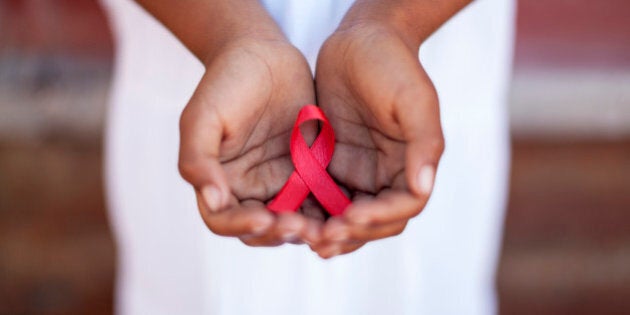 The world got some inspiring news at last summer's International AIDS Conference in Melbourne, Australia: UNAIDS said we are positioned to see the end of the HIV epidemic by 2030. To achieve this goal, it proposed that by 2020, 90 per cent of people living with HIV globally should be diagnosed. Ninety per cent of those diagnosed should be receiving treatment, and 90 per cent of those on treatment should have a significantly reduced amount of virus in their blood, greatly improving the health of people living with HIV and reducing the risk of transmission.
Similar aspirations have been run up the flagpole before, but this time many say the goal of ending the epidemic, though challenging, is reachable. Research now confirms: if tested and treated early, you can have a life expectancy approaching those not living with the virus; and early detection, followed by proper treatment and care, not only produces a better health outcome for the individual, but greatly reduces the risk of transmitting HIV to a partner.
Many Canadians don't know these facts. And sadly, one quarter of the 71,300 people living with HIV in Canada do not know they are infected.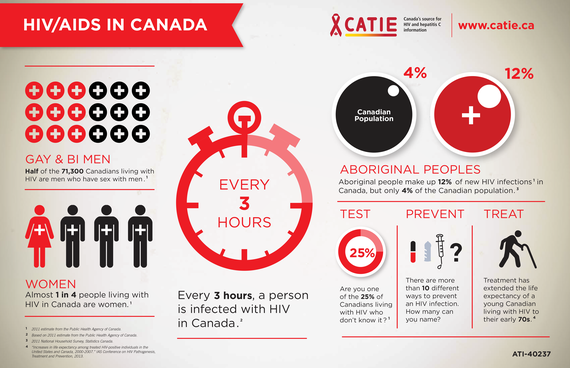 UNAIDS reports that a growing number of countries are on track to achieve its goals with some approaching, meeting or already exceeding some of those targets. In sub-Saharan Africa, for example, several countries are "approaching or within striking distance" of 90 per cent of those living with HIV being tested.
Canada has an extensive network of healthcare professionals, community-based organizations and AIDS service organizations contributing greatly to reducing the incidence of HIV. But a new report on HIV infections from the Public Health Agency of Canada illustrates the need to expand the reach and impact of HIV prevention and treatment efforts.
Data gathering of this kind is helpful in identifying where we need to expand our network of testing, treatment and care. But more needs to be done.
We need an invigorated, nation-wide plan designed to ensure that we provide all communities with the integrated services they need, We need to set our own goals that address Canada's realities and put us on the map with other countries that have shown leadership in tackling the epidemic. While Australia, for example, has recently released its seventh HIV strategy targeted to the virtual elimination of HIV by 2020, Canada's second strategy is outdated, and there are no targets. It's time to step up.
This blog is part of a World AIDS Day series produced by the Interagency Coalition on AIDS and Development (ICAD) in recognition of World AIDS Day (Dec 1). The series runs from Dec. 1-7, 2014 and will feature a selection of blogs written by our member and partner organizations. Each article will delve into a specific issue, highlight different challenges and offer diverse perspectives and insight on what must be done to Close the Gap. Disclaimer: The views and opinions expressed in this blog series are those of the authors and do not necessarily reflect those of ICAD.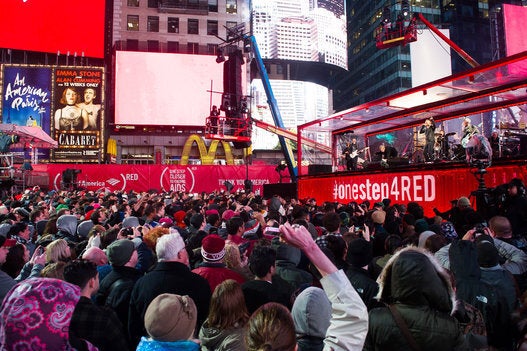 World AIDS Day 2014
Popular in the Community