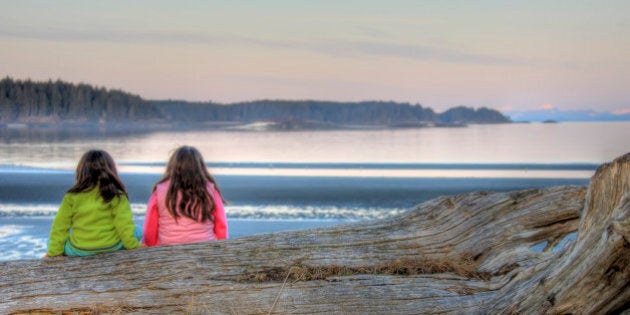 Wisps of white smoke from smoldering sweet grass and sage curl above a small group sitting in a circle. The soothing scent seeps into the cedar planks of this traditional First Nations sweat lodge nestled inside the sweeping modern glass and brick curves of an urban building in downtown Ottawa.
The Circle of Care program is where indigenous families come to prevent their children from being torn away from their homes. It's an initiative run by the Wabano Centre, which provides medical and mental health services for aboriginal people in eastern Ontario.
What's particularly gut-wrenching is the majority of aboriginal children are placed in care, not because of parental abuse, but because their families are poor.
Problems like substandard housing conditions and nutrition lead to charges of neglect, say First Nations child advocate Cindy Blackstock, and Gina Metallic, coordinator of the Wabano Circle of Care program. Aboriginal groups estimate Canadian First Nations children spent more than 66 million nights apart from their families, in foster care or group home, from 1989 to 2012. It's a figure that leaves us unable to sleep.
In that program, families who've had -- or are risk of having -- their children taken away sit down in a circle with a child protection worker assigned to their case. A mediator helps both sides discuss the family's challenges, like addictions, and reach a common agreement on solutions that will allow the child to stay, or reunite, with their parents.
The initiative uses traditional practices to help families feel comfortable with the process. Parents can incorporate any rituals they wish, such as smudges, drumming, and the passing of a talking shell, or feather, to give everyone equal opportunity to speak. The family may also bring in tribal elders to advise them, or speak on their behalf.
Every time a child is ripped from their parents and home, their potential is diminished.
Circle of Care is also educating non-indigenous children's aid workers to the distinct needs and culture of aboriginal families. It's a model worth copying across the country given Circle of Care has surpassed provincially-set goals for successfully keeping families together.
Blackstock told us about another interesting solution in the U.S. that's worth considering. The Family Unification Program helps Native American families overcome poverty-related issues that threatened the welfare of their children. The successful pilot project allowed U.S. children's aid workers to give native families vouchers of up to $14,000 to pay for necessities, like housing upgrades, utility bills, or nutritious food.
The US$15-million project improved conditions enough that among 16,000 participating families, an incredible 90 per cent of those at risk of having a child taken were able to stay together. And where a child had already been placed in care, 62 per cent of families who took part in program were reunited. The program also has an impressive back pay, saving governments an estimated US$22 million.
We work with so many incredible young aboriginal people, and have witnessed the impact they have to be leaders and change makers in their communities. Every time a child is ripped from their parents and home, their potential is diminished. This doesn't have to continue. Canada can keep more indigenous families together and invest in solutions that empower our indigenous youth.
Brothers Craig and Marc Kielburger founded a platform for social change that includes the international charity, Free The Children, the social enterprise, Me to We, and the youth empowerment movement, We Day. Visit we.org for more information.
Follow HuffPost Canada Blogs on Facebook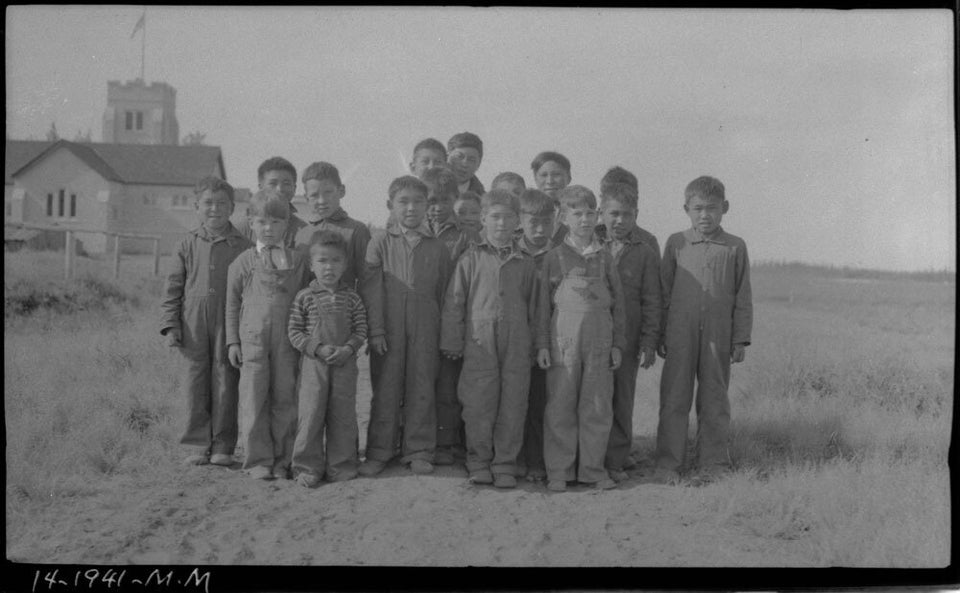 Residential Schools: A Photo History