When Naseer Muhammad Ali was 10 weeks old, he was flagged at an airport as a security risk and patted down, seemingly because the Canadian baby's name was on a no-fly list.
According to his mother Khudija Vawda-Ali, who lives in Toronto, officials in Jamaica stopped just short of checking the boy's diaper.
"They didn't open his diaper, but they checked all around it to make sure we didn't conceal anything in there, which was pretty scary and pretty strange at the same time," Vawda-Ali told Global News.
"It's a bit humiliating. Primarily we worry that this is only going to get worse for him as he gets older."
The Ali family is just the latest to come forward with stories of their kids being stopped at airports, all because the children's names are somehow on Canadian security watch lists.
But tracing such lists, compiled by airlines including Air Canada as well as the federal government, is difficult because officials are tight-lipped about any details.
Public Safety Canada, which oversees the federal no-fly file known as the Passenger Protection Program, acknowledges that people with similar names to those actually on the list may face delays at airports.
Newborn also flagged to security
Zamir Khan says his 21-month-old son, Sebastian, was first flagged when he was six weeks old. The family had to wait while airport officials verified the baby wasn't the actual threat, he told CBC News.
"It's a bit humiliating. Primarily we worry that this is only going to get worse for him as he gets older," Khan said.
Sulemaan Ahmed of Markham was travelling to Massachusetts for NHL's Winter Classic last week with his six-year-old son when they were delayed. The boy named Syed Adam Ahmed was on Air Canada's "Deemed-High-Risk," or DHP, list.
Sulemaan tweeted a photo of Air Canada's computer screen with the information.
"Why is our (Canadian born) 6 year old on DHP no fly list? He must clear security each time. He is 6," he wrote.
Liberals promise to review issue
The practice of checking children, and others with similar names to those flagged as security concerns is being questioned by family members and politicians alike.
Public Safety Minister Ralph Goodale said he would be "reviewing the specifics" of Adam's case. He added that Liberals have promised to review no-fly lists, and introduce legislation that "better balances collective security with rights and freedoms."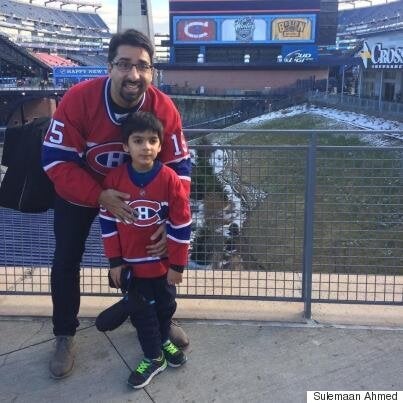 An Air Canada agent told Sulemaan Ahmed, of Markham, Ont. that his six-year-old son's name is on the airline's "deemed high profile" no-fly list. (Courtesy of Sulemaan Ahmed)
Adam's aunt, Shireen Ahmed, whose 15-year-old son has also faced questioning at airports, expressed concern to the Toronto Star about how this will affect the children.
"How do you explain to a 6-year-old? What do you tell them? 'Oh, I'm sorry you're Muslim; I'm sorry you're brown'?"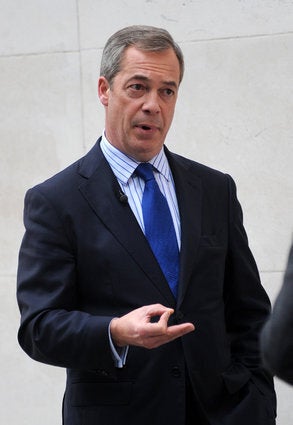 9 People Who Think Casual Racism Is Ok