Words matter, and nowhere is that clearer than with Wednesday's unveiling of the Ministry of Environment and Climate Change during the swearing-in of Canada's new cabinet.
Catherine McKenna, a lawyer with a background in international trade and social justice, is in charge of the renamed portfolio.
"Canadians expect their government to be responsible around climate change and addressing the impacts to the environment that we are facing," Prime Minister Justin Trudeau said following the ceremony. "Canada is going to be a strong and positive actor on the world stage, including in Paris at COP21. That's why we have a very strong minister, not just of the environment but of the environment and climate change who will be at the heart of this discussion."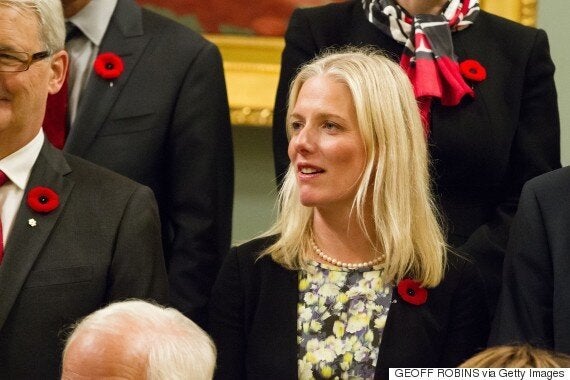 While Harper did pass some environmental policies, a recent report card from a Simon Fraser University professor gave the Harper government an F. The report authored by Mark Jaccard said, "Since 2006, the government has implemented no regulations that would materially reduce Canadian GHG emissions from what they otherwise would be in 2020."
Trudeau, on the other hand, campaigned on climate change. During the Munk Debate, he tied the environment and the economy together, and promised $40 billion for public transit and green infrastructure to reduce greenhouse gas emissions.
After winning the federal election, he also immediately invited opposition leaders including the Green Party's Elizabeth May, and the provincial premiers to attend the upcoming Paris climate change summit.
Trudeau is not the first leader to change the name of the entire ministry to include climate change. Ontario has had a minister of environment and climate change following the Liberal win in 2014.
As well, climate change is referenced as the titular portfolio of environment ministers from Australia, Belgium, Denmark, Greece, New Zealand, India, Scotland, the UK and the European Union.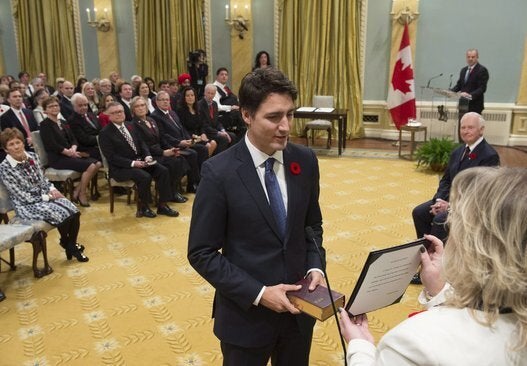 Justin Trudeau Swearing-In Day
Popular in the Community