But they've never been this low before.
On Thursday, the price of Western Canadian Select (WCS), the benchmark price for Canadian oil, dropped to a historic low of US$6.50 Thursday, before dropping even lower to US$4.58 a barrel.
Canadian oil is already priced lower than the North American benchmark, West Texas Intermediate, because it must be transported farther to reach refineries that can handle it. West Texas Intermediate fell five per cent to US$21.46 a barrel Friday, which is also abnormally low.
But not as dismal as WCS.
At the height of the most recent oil boom in 2012, WCS went for over US$100 a barrel. Since the last price crash in 2015, it's hovered near US$50. The price of WCS averaged around US$36.82 a barrel in January.
And, for context, US$4.58 is around C$6.42 for just under 159 litres of oil.
Here's an assortment of things that are more expensive than C$6.42 — the price of a barrel of Western Canadian Select in Canadian dollars Friday afternoon: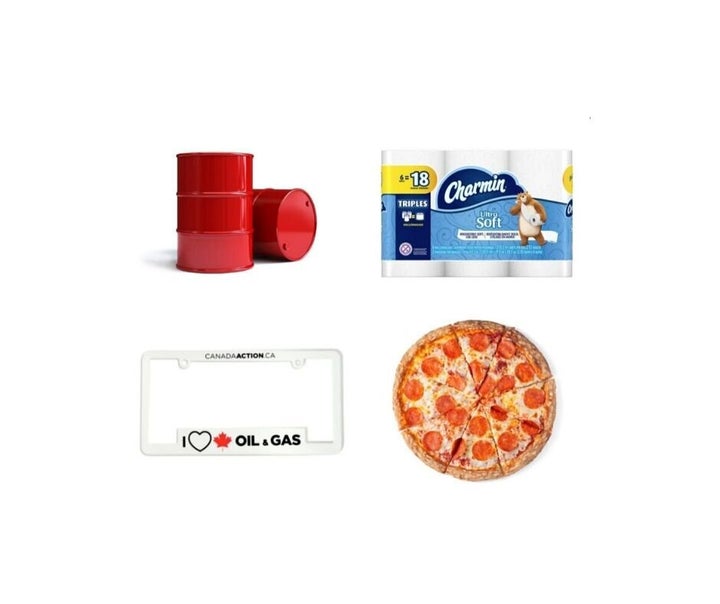 On Friday, Premier Jason Kenney reiterated a call for the federal government to invest money in bailing out the Alberta oil industry, calling the drop "what will likely be the largest single contraction in [Alberta's] economy in history."
So expect oil prices to get even lower.
But that six-pack of toilet paper? That's a steal of a deal.