You needed an income of $222,000 to be one of Canada's top one per cent of earners in 2013, Statistics Canada says in a new survey that also shows Ontario's richest are falling out of the one-per-cent club.
The survey found one-percenters saw the same increase in income that year as the average for the entire country — up 1.2 per cent from a year earlier.
The average income in this group was $454,800, and they paid an average of $151,900 in income tax on that amount. That compares to an average income of $44,100 for all wage earners in Canada, with an average income tax bill of $7,500.
The one per cent also earned the same share of Canadians' total income (10.3 per cent) as they did a year earlier, and paid the same share of income taxes (20.3 per cent).
Alberta Wins, Ontario Loses
If there's been a major shift among Canada's one-percenters in recent years, it's been geographical.
Alberta's oil boom of the past decade means the share of Albertans qualifying as one-percenters has more than doubled since the start of the century. There were 62,345 one-percenters in Alberta in 2013, up from 28,250 in 2000.
Now that Alberta's oil boom is over, we can expect this trend to slow down, if not even reverse itself.
Meanwhile, Ontario's rich have been falling behind. The province that was once home to more than half of Canada's one-percenters (51.7 per cent of them in 2000) has seen its share decline to 41.2 per cent in 2013.
The raw number of one-percenters in Ontario has fallen. There were 108,830 of them in 2013, down from 114,900 in 2000.
But that doesn't necessarily mean these rich Ontarians are getting poorer. It may simply mean that rich people in other parts of the country are getting richer faster, pushing thousands of Ontarians below the cutoff line for a one-percenter.
Other notable results from StatsCan's survey of high-income trends among Canadian tax filers:
— Little more than a fifth of Canada's top one per cent of earners are women (21.9 per cent), but that percentage has grown for 20 consecutive years, StatsCan says.
— Canada's rich are making more of their money from wages and salaries, and (presumably) less from investments, inheritance and other sources. In 1982, only about half of an average one-percenter's income came from wages and salaries, but by 2006 that had increased to two-thirds.
— For women, the shift to salaries has been even more pronounced. In the early 1980s, only 30 per cent of income among one-percenter women came from salaries, suggesting many of them inherited their wealth. By 2013, women one-percenters were earning 47.7 per cent of their incomes, suggesting that a larger share of them are in the workforce.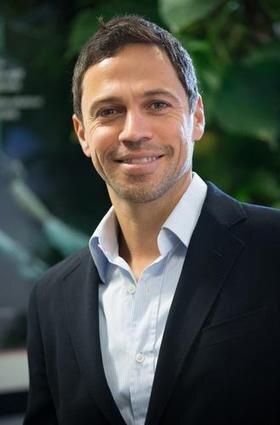 Richest Canadians, According To Forbes