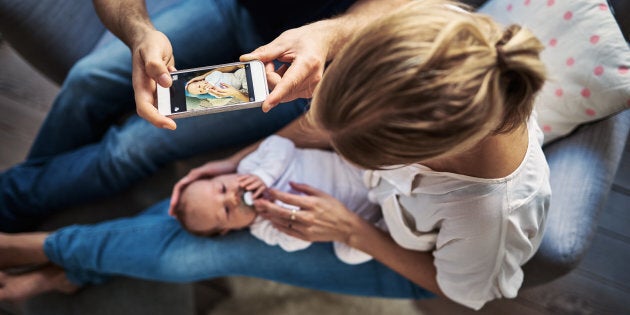 Canada's new "use it or lose it" parental leave proposal will give parents an opportunity to take an additional five or eight weeks off to spend time with their new arrival.
The extra five weeks will be offered to two-parent families who have chosen to take 12 months of parental leave. Those who opted to take 18 months of parental leave — a new federal policy which came into effect late last year amidst much scrutiny regarding longterm EI benefits — stand to receive an additional eight weeks.
Adoptive parents and same-sex couples are also eligible for this time off, but so far, the leave eligibility has not been extended to single parents, grandparents or others who could fall under the caregiver umbrella.
These changes are conditional on the two parties sharing the responsibility of raising the child together, with aims to incentivize women to return to the workforce.
"Our government is trying to be, and I think is quite successful, at being a feminist government," said Jean-Yves Duclos, minister of families, children and social development, of the Liberals' planned parental leave changes to CBC's "The House" back in February.
These changes were made in part due to the success of Quebec's policy, which gives parents the flexibility to receive high insurance benefits while maintaining a high work-life balance. The province also allows for funded leave for new fathers — the only one in the country to do so. Their five-week plan guarantees the father will receive up to 70 per cent of their income.
"Promoting a more equal share of parenting duties so that more women can succeed in the workforce isn't just the right thing to do, it's the smart thing to do — our economy depends on it."Patty Hajdu, Minister of Employment, Workforce Division and Labour
However, according to the Canadian Press, parents won't receive an increase in benefits during their time away from the workforce, as per the federal policy.
The Liberals insist this new plan will help strengthen the middle class and promote gender equality. In a statement, Patty Hajdu, the minister of employment, workforce division and labour, said,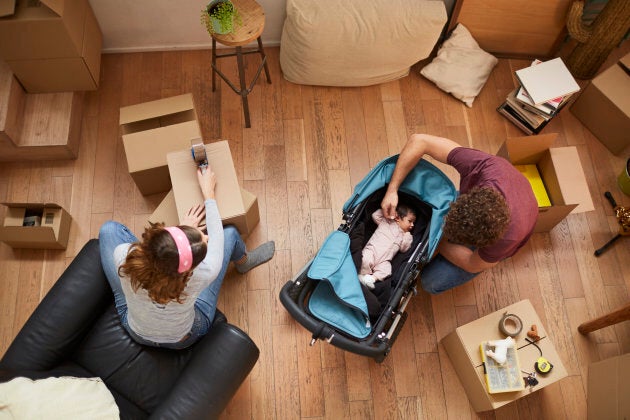 While it's possible these plans may change, here's what parents are eligible for in Canada, and how this new "use it or lose it" leave works:
A birth parent, adoptive parent or a person with a permanent tie or connection to the other parent (i.e. a common law or same-sex couple) can qualify for these benefits, so long as they have worked for 600 hours in the past calendar year.
How long in total do parents get in terms of leave in Canada?
Parents have the option of going on leave for a maximum of 12 or 18 months.
How does parental leave benefits work in terms of EI coverage over the 12- versus 18-month periods?
If parents seek to take 12 months off, they will have a total of 40 weeks of EI benefits instead of 35. This combines with an existing 17 weeks off for pregnancy leave. The now-40 weeks covers 55 per cent of one's earnings for a maximum of $547 each week.
Meanwhile, extended parental leave, which came into effect last December, allows families to receive 33 per cent (a maximum of $326 weekly) of their earnings over 18 months, with the option of spending an additional eight weeks with their new and growing family.
How does the extra five weeks work? Can both parents take it concurrently? When do you have to take it?
Parents are able to take the extra time off together and spend it with the new baby, but can only receive benefits and coverage from one party. The extra five or eight weeks are added to the total available time off, and the Globe and Mail reports the second parent, typically fathers, are encouraged to spend this time with the newborns shortly after birth.
What do you have to do to apply for EI coverage benefits?
A couple can apply for parental leave EI coverage benefits by signing a declaration of the newborn's date of birth, or date of permanent adoption placement. The pair must submit an application online as soon as possible after one or both parties stop working, with or without an official Record of Employment.
What do you tell your employer?
Both parties are encouraged to stay in contact with their employers during parental leave and to inform them about how long they plan to stay on leave, but disclosure is often at the discretion of the employee.
Popular in the Community