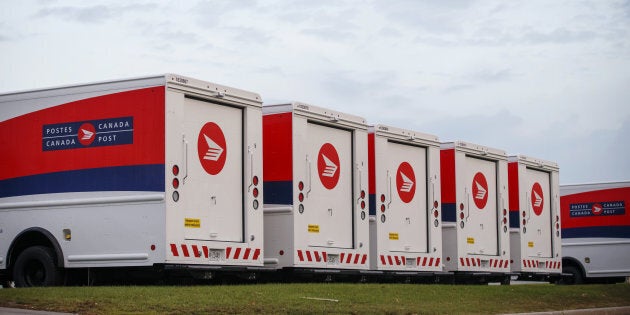 The federal government recently legislated Canada Post employees back to work following weeks of rotating strikes. But with Christmas just around the corner, an unprecedented backlog of undelivered packages has forced the agency to cancel its holiday delivery guarantee.
"We've been working through [the backlog] but more and more comes and it's more than we're able to get out the door," Canada Post spokesperson John Hamilton told CTV News.
But now that Canada Post customers can expect lengthy waits for the foreseeable future — international parcels could be even delayed to March 2019 — a crop of nimble alternative shipping services are stepping in to fill the vacuum during the height of holiday gift-giving.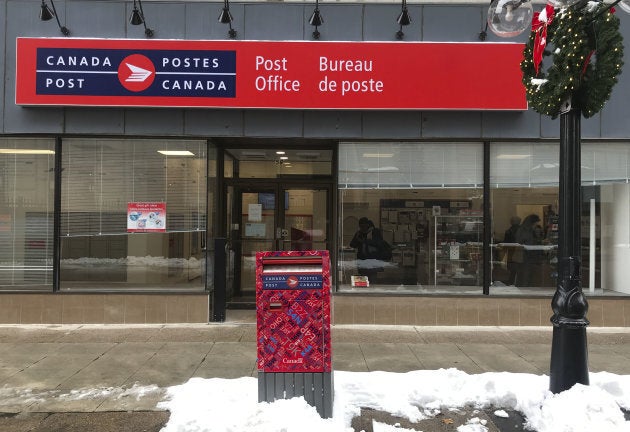 eShipper, a Toronto-based company founded in 2005, takes a sweep of available carriers — including Purolator, DHL and UPS — and finds customers the best rate to deliver their goods anywhere in the world.
The process is pretty simple: you create an online account, get a quote, print a label and send it off. Customers get free package pick-up from their home or office, which will probably prove convenient once the apocalyptic snowstorms get started.
Imtiaz Kermali, eShipper's vice president of sales and business development, says providing customers with a competitive alternative to Canada Post is part of the company's business model. He described eShipper as the "Expedia of shipping."
"My job as a salesperson is to go into the system and compare the rate you pay with Canada Post and beat it," Kermali told HuffPost Canada.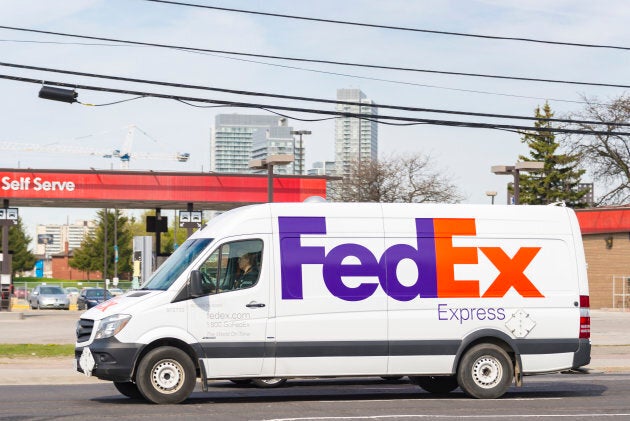 ShipTime, Inc. offers a similar service for consumers and small businesses alike.
"If you're a small business with limited volume, you're able to tap into our collective buying power to get cost-effective rates for all kinds of shipping," Allan Pratt, president and CEO of the Oakville-based company told HuffPost.
Pratt says business has grown significantly since the strike was announced in the fall.
For entrepreneurs across the country, Chit Chats offers another option: they will drive your packages across the border, dump them in the USPS' mail stream and save you money.
The business essentially began in 1998, when company founder Derek Nolan figured he could drive packages from Durham, Ont., across the border himself to circumvent expensive Canadian shipping costs. When his neighbours caught wind of the idea, they started to load Nolan's station wagon with their U.S.-bound packages, too.
We benefit every time a Canada Post strike happens.Juhee Cha, Chit Chats
Today, Chit Chats offers free online sign-ups and 18 drop-off locations across Canada. They are planning to open nine more in the new year.
"We benefit every time a Canada Post strike happens," Juhee Cha, communications manager for Chit Chats, told HuffPost. She reported four times the usual Chit Chats account sign-ups and a 30 per cent increase in shipping volume since the strikes were announced.
There is a catch, though: in order to comply with border regulations and ship duty-free, packages from small businesses must be valued at less than $800 USD.
For many small and micro-businesses, that limit isn't a problem.
According to Cha, customers on Vancouver Island, where there is no drop-off location, are willing to cough up the cost of shipping to a Vancouver or Richmond drop-off location: it's still cheaper, and faster, than shipping directly to the U.S.
The process works well for Maps As Art, a Sechelt, B.C.company that designs custom-made maps. Cha said the firm saves $8 per package compared to Canada Post.
"If you know the cost of shipping is the same cost as the item you're trying to deliver, your business is just not viable," Cha said. "People don't want just shut their businesses down because they can't ship to their customers. We offer them a viable way not to do that."
While Pratt of ShipTime Inc. has weathered five Canada Post strikes during the 30 years he has worked in the shipping business, he described today's circumstances as "exasperating."
"Any strike or threat of strike puts incredible strain on a carrier's entire infrastructure," he said. "But I have never experienced this kind of pressure on the system so close to peak season. "
Carriers are indeed feeling the strain: some, like FedEx, have limited the services they'll provide for new customers, opting to first clear out bursting warehouses.
Pratt said that the holidays typically produce a 35 per cent spike in business, but ShipTime Inc.'s volumes have already exceeded that figure.
Kermali at eShipper echoed the sentiment.
"The business we were able to do in four weeks, we've done it in two."