Updated Nov. 17, 2017: This story was originally published in 2016. The deadline for your letters to Santa this year is Dec. 11.
Canadian kids are gearing up for Christmas by sending their letters to Santa Claus. And Canada Post makes it so easy for us to get our wish lists to good ol' Saint Nick. It's even free! (No postage is required on letters to the North Pole.)
1. Use the following mailing address: Santa Claus, North Pole, H0H 0H0, Canada.
2. Mail letters by December 14 in order to give the elves time to write back.
3. Include your full return address.
Every year, more than a million kids send their letters to Santa via Canada Post. Each letter is read and responded to (as long as a return address is included!).
While Canada Post offers free templates for kids, we love it when kids go rogue. Here are some adorable letters we found on Instagram.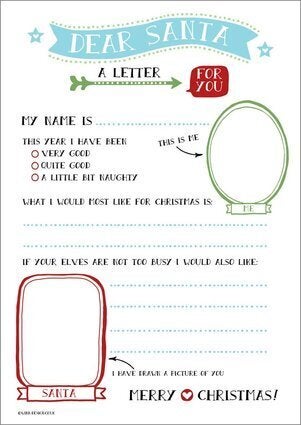 Free Santa Letter Templates For Kids
Popular in the Community