As I write the first draft of this post, I'm supposed to be resting not venting. Since April, I've been slogging through relentless medical treatments for my brain injury; the first week of September was my one break. But Canada Post thought I was being ridiculous expecting to stay at home, put my feet up and read. They decided not to deliver the hefty textbook I'd ordered from Indigo for my upcoming course because "there was no safe place" to leave it at my front door. Courier after courier has no trouble immediately spotting the safe place at my door to leave boxes more visible than the one-book package Canada Post was tasked with delivering. But, you know, maybe that safe place, hidden from the public eye, really was not safe. Or maybe it was hidden from the Canada Post employee unlike the couriers. Or maybe the letter carrier thought the owner wouldn't know Canada Post leaves packages in the same place as all the couriers do. Better to force the package recipient to schlep to the local postal depot and pick it up. I mean, safety trumps service.
The only blog post of mine that still receives comments, seven years on, is on how Canada Post doesn't deliver packages. Back then, I would receive notices that since I wasn't at home, a package couldn't be delivered and to go pick it up. But I was at home. The whole day. And so I knew the Canada Post employee/contractor hadn't even attempted to deliver the package; they had simply mailed off cards stating where to go pick it up. That problem continues for too many.
For me, that problem pretty much ceased. Instead, I now have attempted-delivery-go-pick-it-up notices for packages that require no signature and should have been left at my front door while I was out.
The new excuse is "no safe place."
So I called to complain. The pert young thing on Canada Post's complaints line was "ecstatic" that I have a place to express my views, when I mentioned to her my most popular blog post was on their terrible parcel delivery service. She "regretted" that delivery could not be made because one attempt had already been done. There are no second attempts with Canada Post, even when it's their fault. The depot manager, of course, would speak to the letter carrier. But let's not kid ourselves: there are no repercussions on any employee at Canada Post for failure of service.
The pert young thing probably gets danger pay to handle irate customers. It's her job not to respond but to remain polite to people wigging out on the phone. And yes, I broke my rule -- I went full bore at her. I have always found a polite or a well-controlled voice yields better results than yelling. Honey and flies and all that. But what results will I get from Canada Post, I asked myself, by being my usual polite self? Will the book be re-delivered? Will they offer to refund the shipping (to me or to Chapters, since it was free to me)? Will they go the extra mile? Nah. That's not the Canada Post way, I thought. They will "speak to" the letter carrier. But my book will not be delivered. Big whoop.
I got a call back. I was flabbergasted. Maybe blogging on Huffington Post Canada has its advantages. Maybe Canada Post is upping its service. The person was willing to go the extra mile for me because unlike the pert young thing, she really did sympathize with my situation. She emphasized the safety issue; packages have gone missing from front doors. I didn't think to ask: didn't Canada Post used to provide homeowners with a secure box to put packages into?
Polite or yelling, I still had to find someone to pick up the book for me that day, someone who had to come to my place first to get the delivery notice I had to sign to authorize them to pick up my parcel for me. I still had one less day to get a head start on my course reading. I wonder what seniors or disabled do when they have no one to pick up their parcels for them when the parcels they depend on to be delivered aren't because there is "no safe place" or the letter carrier doesn't try in the first place?
Canada Post is losing big bucks. People talk about doing away with front-door delivery and forget the stability a well-run parcel business provides. With companies forcing people on to e-bills and people mostly corresponding via email, Canada Post's main business is becoming parcels and ad mail. Their continuing attitude toward parcel delivery will be their undoing. As long as they use "no safe place" as an excuse for not delivering packages that require no signature or continue pretending they attempted delivery, Canada Post will watch their bottom line redden as customers march over to couriers for guaranteed delivery to their front doors.
The local post office gave me Canada Post's complaint number because funnily enough Canada Post no longer includes it on their delivery notice:
Step 4: When the automated voice starts talking, press 0 for a live person. Have the number on the delivery notice handy. That number will tell Canada Post who screwed up, and the depot manager will have a nice chat with him.
Then come back and comment here on your experience and if Canada Post changes those option numbers since I've now made them public.
I'm sure the pert young thing is ecstatic I gave HuffPost readers the instant 411 on how to reach her office quickly.
This post originally appeared on Shireen Jeejeebhoy's political blog at talk talk talk.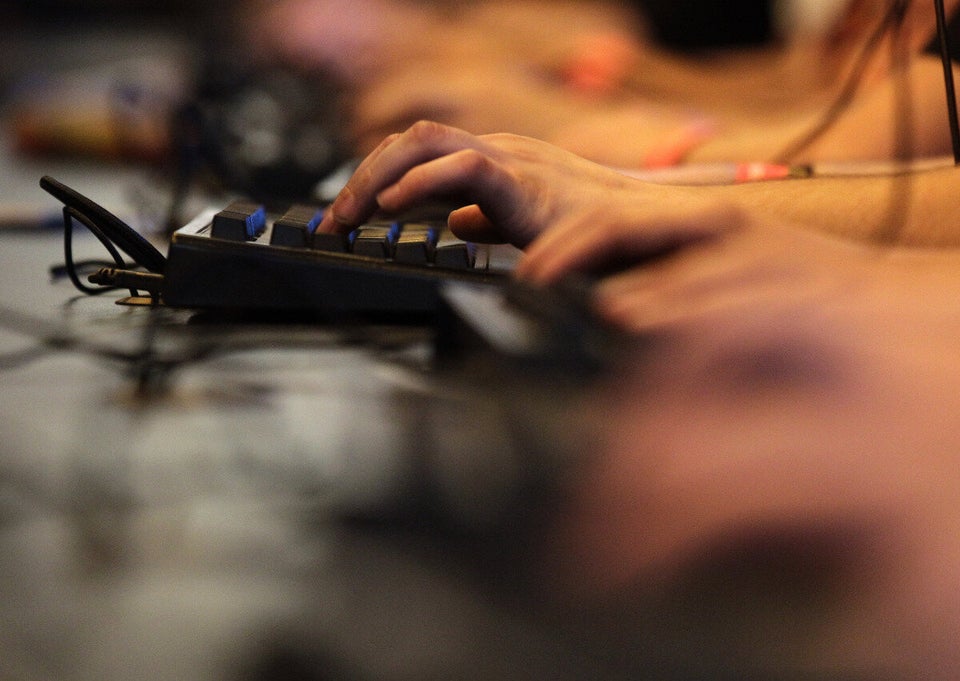 10 Careers That Are Dying Out: BLS