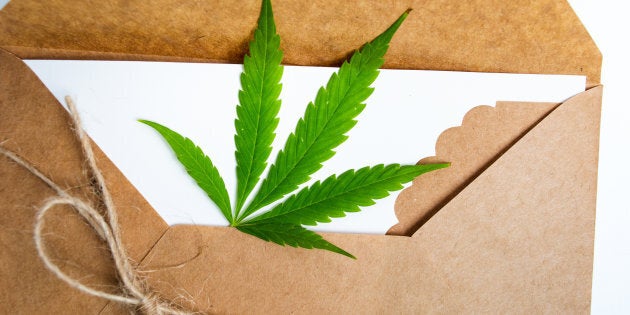 At the stroke of midnight Wednesday, provincial pot retailers opened for business online. But news of possible strike at Canada's largest deliverer of parcels has thrown a wrench into the ordering machinery.
Weed regimes vary across provinces. Some have allowed private retailers, while others have only allowed government-run stores, but all provinces have direct control of online sales of recreational marijuana, with the exception of Manitoba and Saskatchewan.
Earlier: What you need to know about a possible Canada Post strike. Story continues below.
The Canadian Union of Postal Workers— which represents about 50,000 Canada Post employees — announced Tuesday it could begin rotating job action starting this coming Monday. The extent of the strike, including how many workers would actually walk off the job, will be determined over the next few days.
Canada Post has been delivering medical cannabis since 2013, and in some provinces such as Ontario, holds the only contract to deliver recreational weed.
Union president Mike Pacelek said CUPW has been pushing for 3.5 per cent annual wage increases but has been met with offers of increases below inflation. He said health and safety concerns also haven't been addressed.
Jon Hamilton, Canada Post's general communications manager, told Global News that service will continue in the event of a strike.
"There might be slight delays, but at this point, our focus is on negotiating and getting a deal," he said.
Several provinces have said they are looking at third-party services like Purolator, but are still expecting delivery delays in the event of a strike, according to The Globe and Mail.
So there you have it — your weed will still be delivered in the event of a strike, it just might take a bit longer to get there.
With files from The Canadian Press